Building His 'Spiritual Equity'
Third-Year Physical Therapy Student Volunteers at Soup Kitchen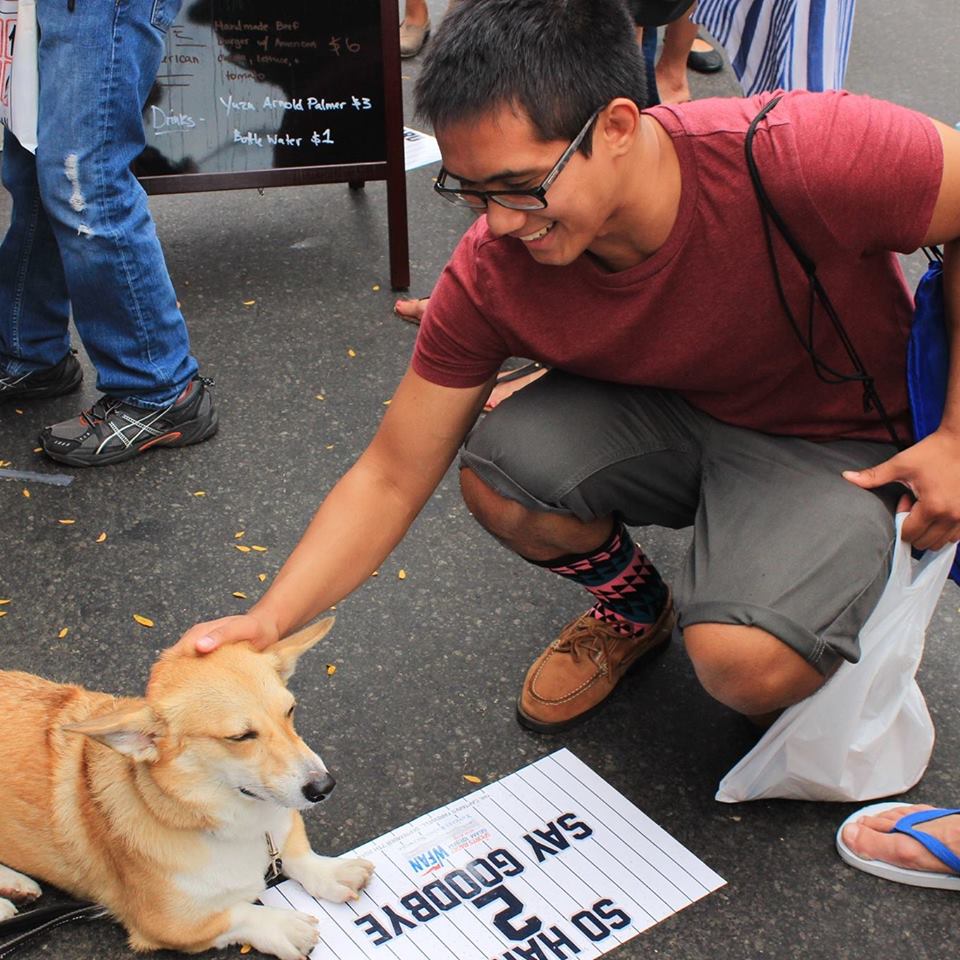 Physical therapy student Christopher Evangelista volunteered at a soup kitchen for his required SHS community service.
Among the many volunteers at the Holy Apostle Soup Kitchen in Manhattan was Touro's School of Health Sciences (SHS) doctor of physical therapy (DPT) student Christopher Evangelista.
While every DPT student at SHS must complete 25-hours of volunteer community service outside the university, Evangelista's choice was special. Even though he once had a friend who was homeless, Evangelista, a student at the Manhattan campus, worried that he might have a bias against the homeless population. In order to challenge himself, he decided to spend his volunteering hours at the Holy Apostle Soup Kitchen in Manhattan.
"The School of Health Sciences educates professionals dedicated to providing the highest quality healthcare to the public," stated SHS Dean Louis H. Primavera. "We put a great emphasis on service in all our programs and encourage our students to give back to their communities in any way they can. Christopher Evangelista's community work is a model for what we value as critical to the professional development of our students."
Evangelista said he understood the requirement as a physical therapist.
"Giving back to the community is part of our job as physical therapists," explained Evangelista.
Evangelista worked at the soup kitchen serving anyone in need. He also handed out flyers with information on homeless shelters, vouchers for haircuts and free toiletries. As Evangelista became more comfortable in his role and in his interactions with the homeless population, he noticed something.
"A lot of people who are homeless look like they could be anyone walking down the street," he said.
He says the experience helped him build what another volunteer called his spiritual equity. The hours he spent in the soup kitchen also helped him improve two other skills: team-building and cooperation.
"There was a very diverse group of people working in the soup kitchen," Evangelista said. "As a physical therapist, I'm going to have to work with a team and I need to learn how to cooperate with people from totally different backgrounds."
The experience came in especially handy shortly afterward when he worked with members of the homeless population during his clinical affiliation.
"I formed a lot of good relationships with my patients," he said. "I feel like working at a soup kitchen taught me what to expect."
"Before my volunteering experience, I would have been a little more wary of the homeless population," continued Evangelista. "In the end, they're really just people who need help. As a physical therapist, I'm going to be helping all types of people."