Monsey Resident Receives Touro College Healthcare Award
Incorporating Clients' Strengths into their Therapy: "The Key is Motivation"
Date: December 05, 2017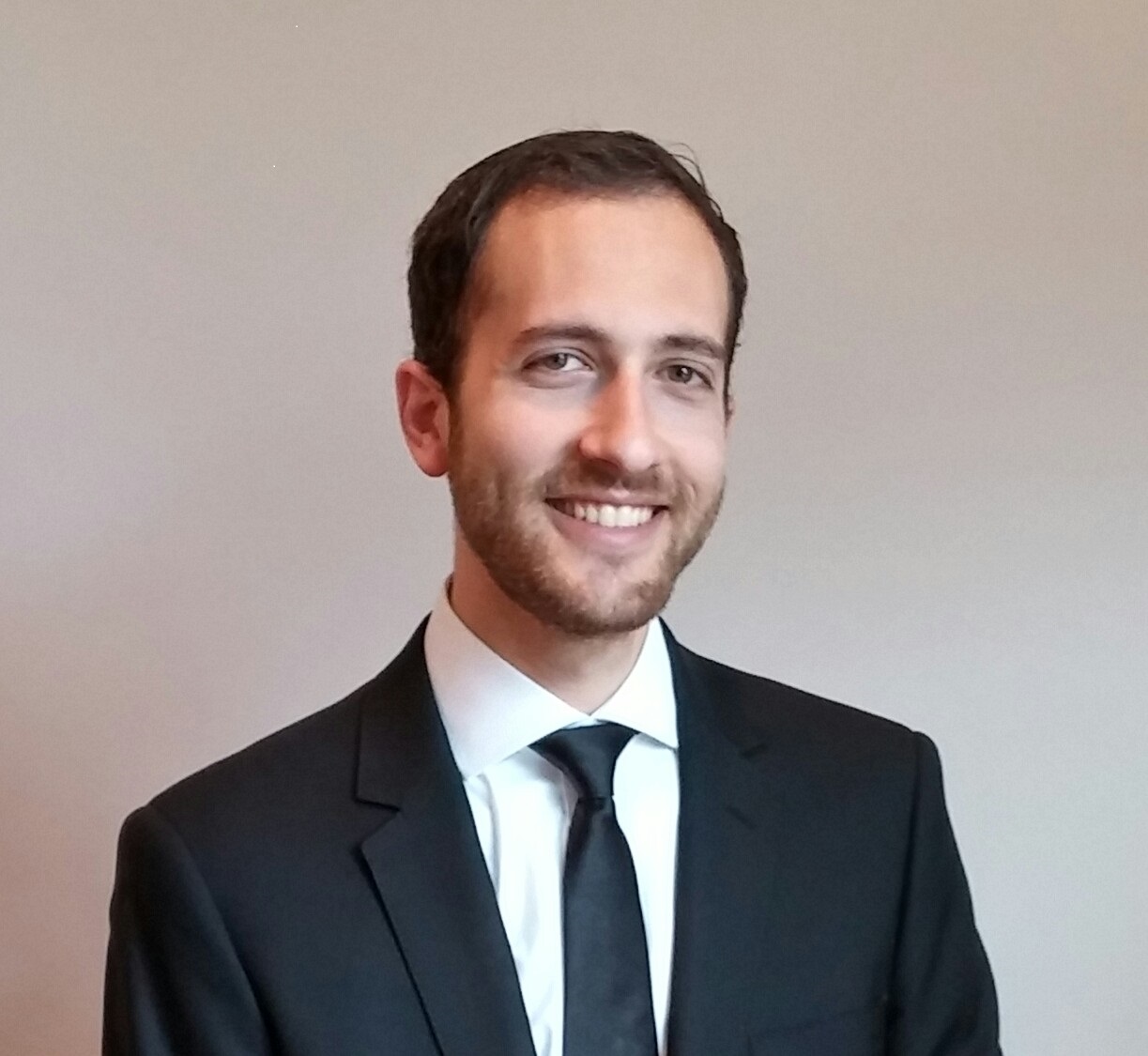 Yechiel Erps
New York, N.Y. - Yechiel Erps, a graduate of Touro College School of Health Sciences in New York City, is a recipient of the School's prestigious Maimonides Award in Speech Language Pathology (SLP) for demonstrating the highest professional ideals of a healthcare practitioner.
Erps, who was raised in a Chareidi community in Monsey, New York, received his associate's degree in Social Science and Humanities from Rockland Community College and a bachelor's degree in Speech and Hearing Science from Brooklyn College.
Erps was drawn to SLP because, he says, of its multifaceted scope of practice.
"It's rewarding to help people, especially young children, in so many different ways," says Erps. "One child has difficulty understanding information taught in class; another understands but has trouble expressing him/herself. Then there is the child who has a lisp or stutters. As a therapist, I am involved in treating all of these conditions. And the satisfaction of seeing a child grow and overcome any area of weakness is immense."
During his training, Erps worked at Omni Rehabilitation Center and at Ptach Chaim Berlin High School, both in Brooklyn. At Ptach Chaim Berlin, Erps learned the importance of "finding a patient's affinities."
"There was one boy who had language and attention deficits. It was just about impossible to get him focused in therapy. But when we chose activities pertaining to his area of interest, he would metamorphose into a motivated and focused person; nothing distracted him," said Erps. "A motivated child is unstoppable. The key is motivation. Our job is finding that key."
At Touro, Erps learned that speech language clinicians aren't just therapists. "We're agents of empowerment. We empower our clients by making them aware of their strengths and building on them. We empower by exploring a child's affinities and incorporating those in the therapy. After all, humans —adults and children— thrive when they are engaged in something they enjoy doing. And most importantly, we empower with words, words of encouragement."
Erps says the biggest misconception about the SLP profession is that "many people think we only deal with lisps. They don't know we work on articulation, language, voice, dysphagia (difficulty swallowing) and fluency."
Professor Sara Shain, Erps's advisor at Touro, says Erps, who is now working at Rhythm Rehab in Kiryas Joel in Monroe, N.Y., has a bright future as an effective Speech Language Pathologist.
"Yechiel brings a sense of caring, creativity and an ability to go the extra mile in all areas of the professional field," said Prof. Shain. "He has demonstrated much enthusiasm while collaborating with peers in many endeavors. It was a pleasure to work with him."
About the Touro College and University System
Touro is a system of non-profit institutions of higher and professional education. Touro College was chartered in 1970 primarily to enrich the Jewish heritage, and to serve the larger American and global community. Approximately 18,000 students are currently enrolled in its various schools and divisions. Touro College has 30 campuses and locations in New York, California, Nevada, Berlin, Jerusalem and Moscow. New York Medical College; Touro University California and Touro University Nevada; Touro University Worldwide and its Touro College Los Angeles division; as well as Hebrew Theological College in Skokie, Ill. are separately accredited institutions within the Touro College and University System. For further information on Touro College, please go to www.touro.edu/news