An Uber for Physical Therapy
SHS DPT Grad Aims to Improve Physical Therapy World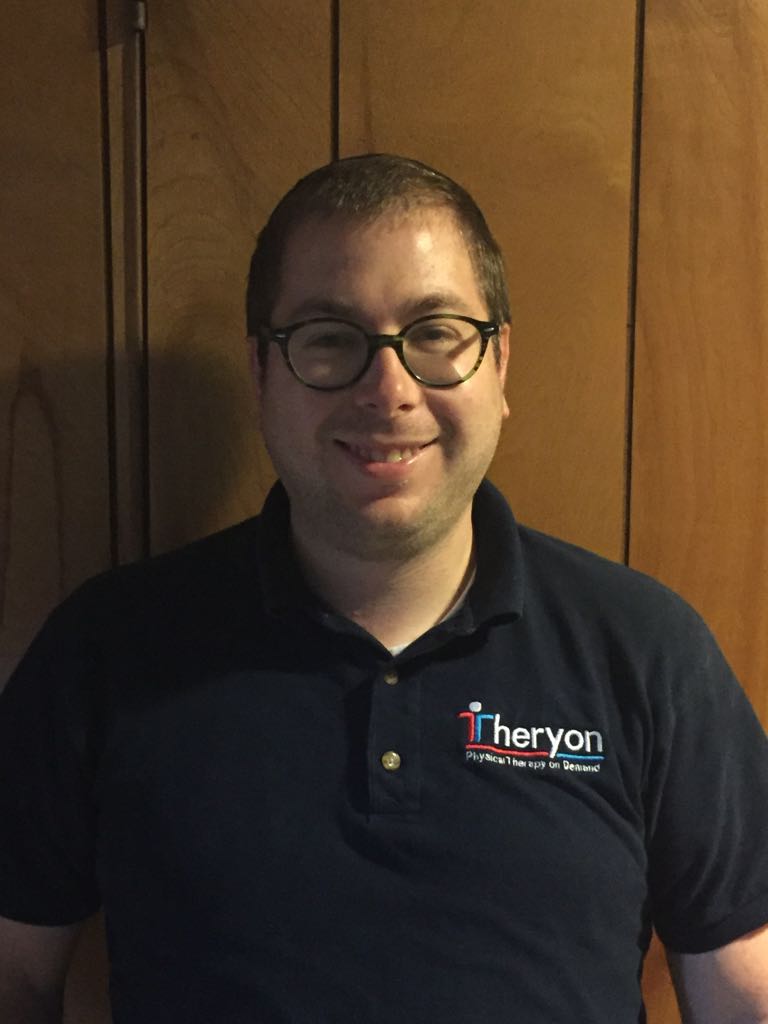 Yitzchok Kolodny, a graduate of the SHS DPT program, launched an Uber-like app for physical therapy patients.
During Yitzchok Kolodny's career as a physical therapist, he saw the same situation over and over again. Patients with serious pain and dysfunction that began with a simple injury.
"I talked to them and they all said the same thing," recalled Kolodny, a graduate of Touro College School of Health Sciences Doctor of Physical Therapy Program (SHS DPT) and Touro College of Arts and Sciences (LAS) in Flatbush. "They had a minor injury and pushed off physical therapy for months. What could have been treated in two or three immediate physical therapy sessions became a lengthy and painful rehabilitation process."
"By the time we started treatment for one patient, he was in almost unbearable pain," said Kolodny.
Remembering the lessons he learned in Touro's DPT program, Kolodny realized something could be done about it.
"We were taught to offer the best possible care to our patients, and to think about ways we could help make the healthcare industry better as a whole," explained Kolodny.
In March, together with a fellow therapist and financial backers, Kolodny launched Theryon: Physical Therapy on Demand, an app that offers physical therapy at the push of a button. Kolodny said that the app is catered to both busy New Yorkers and home-bound individuals who can't make it to a physical therapy location. So far, over a thousand people have downloaded the app and Kolodny says that more than a hundred appointments have been booked throughout New York City.
The app relies on a network of several dozen elite physical therapists in the New York metro area that Kolodny and his partners recruited. This was made easier by Kolodny's honed managerial experience working for the New York City Health and Hospital Corporation as the director of rehabilitation before he launched his own agency, Achieve PT, OT, SLP PLLC in Valley Stream.
Similar to how Uber changed the transportation industry, Kolodny believes that the same thing can be done for the physical therapy industry. When signing up for physical therapy on the app, users document where they have pain and then write a specific description and provide a small amount of documentation. Afterwards, users can select a time and location and the app matches them up with a physical therapist. After a session, users can choose to stick with the same physical therapist or choose another. "When we spoke to patients, we realized that they kept on describing small barriers--like being unable to get to physical therapy or not having the time to schedule an appointment--that prevented them from seeking therapy, the app removes those barriers and makes physical therapy accessible to everyone at the touch of a finger," said Kolodny.
The service is currently available in Manhattan, Brooklyn and Queens. Kolodny said that the company is planning to expand across New York and the United States.
"The lesson I took from my time at Touro is you can't stand still and wait for things to change," said Kolodny. "You have to be willing to put yourself out there to make a change."