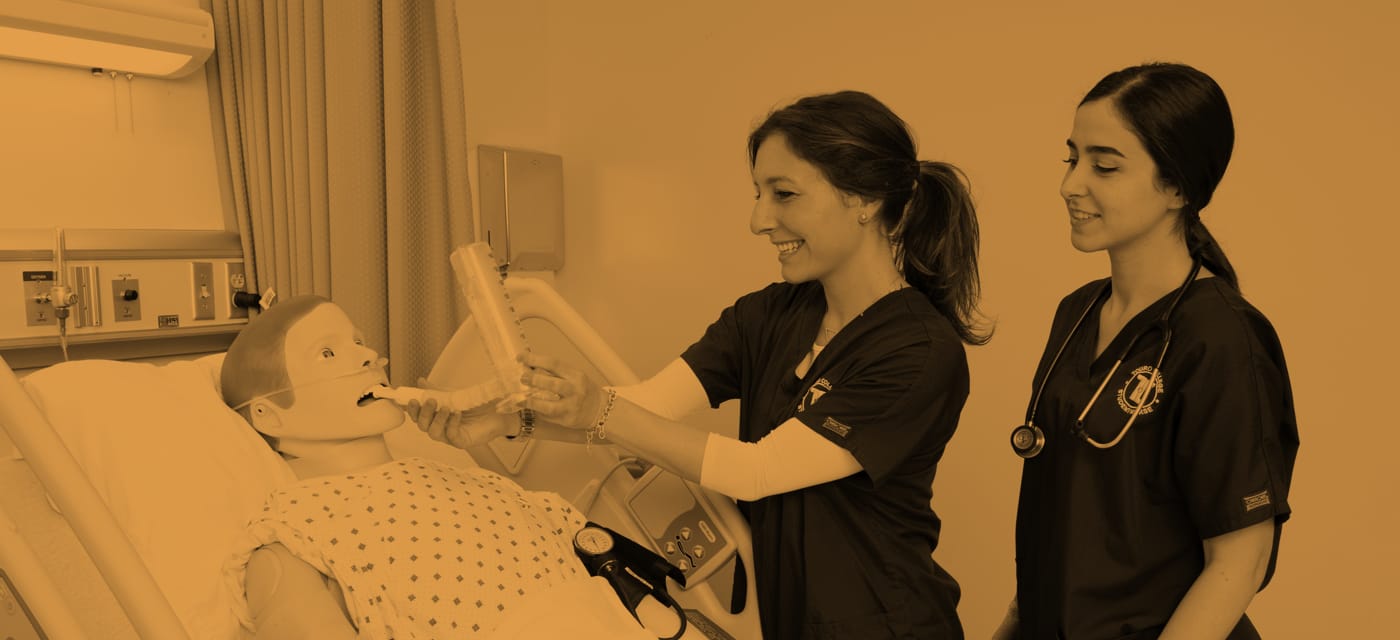 Nursing
Admissions
This is a lock-step program and each new cohort begins in September.
We admit students on a rolling basis until the admitting class is full. Priority is given to those who submit their applications early, and applications we receive by March 1st will be reviewed first. We recommend completing your application early. Seats are limited, admission is competitive, and decisions are made on a rolling basis.
Admissions Status
Applications for September 2023 are open!
Admissions Criteria
Recommended Coursework
The following high school or college-level coursework is recommended for admission to the nursing program:
1 year of Math
1 year of Biology
1 year of Chemistry
What do we look at in the application?
Applicants to all programs are evaluated based on information in the application and accompanying materials. Of primary importance in determining an applicant's suitability for admission are the high school and/or college academic record and NLN-PAX (National League for Nursing Pre-Entrance Exam) scores.
Minimum required college GPA of 2.75. Must have high school diploma or GED equivalent.
Minimum required high school cumulative average of 85% for those without college coursework. GED equivalent is acceptable with 12 college credits in english, math, and sciences.
Required minimum NLN-PAX composite score of 120.
Applicant's character, personality, and contribution to school and community life are also factors considered for admission.
Admission to the program is highly competitive and on a selective basis. Meeting minimum requirements does not guarantee admission.
Placement Exams
Admitted students are required to take placement exams in English Composition and Mathematics prior to the start of their first semester.
Nursing Transfer Credit Policy
For all science courses in the nursing program, a student must have completed the course within five (5) years of their September admission. All science courses must have a grade of "B" or better to transfer in, whether taken at an outside institution or at Touro College. All science courses must have the same number of credits as the Touro College requirement for these courses. For all other liberal arts courses, the nursing program adheres to the Touro College Transfer Credit Policy.
Confidentiality
As per Federal regulations, the status of an applicant in the admissions process can be discussed only with the applicant. The program cannot respond to requests for information from concerned family, friends, associates, or other interested parties.
Ready to apply? Review how to apply and our testing policy.
Admission Contact Information
For more information, contact:
School of Health Sciences
225 Eastview Drive
Central Islip, NY 11722
866-TOURO-4-U or 631-665-1600 ext. 6505
enrollhealth@touro.edu