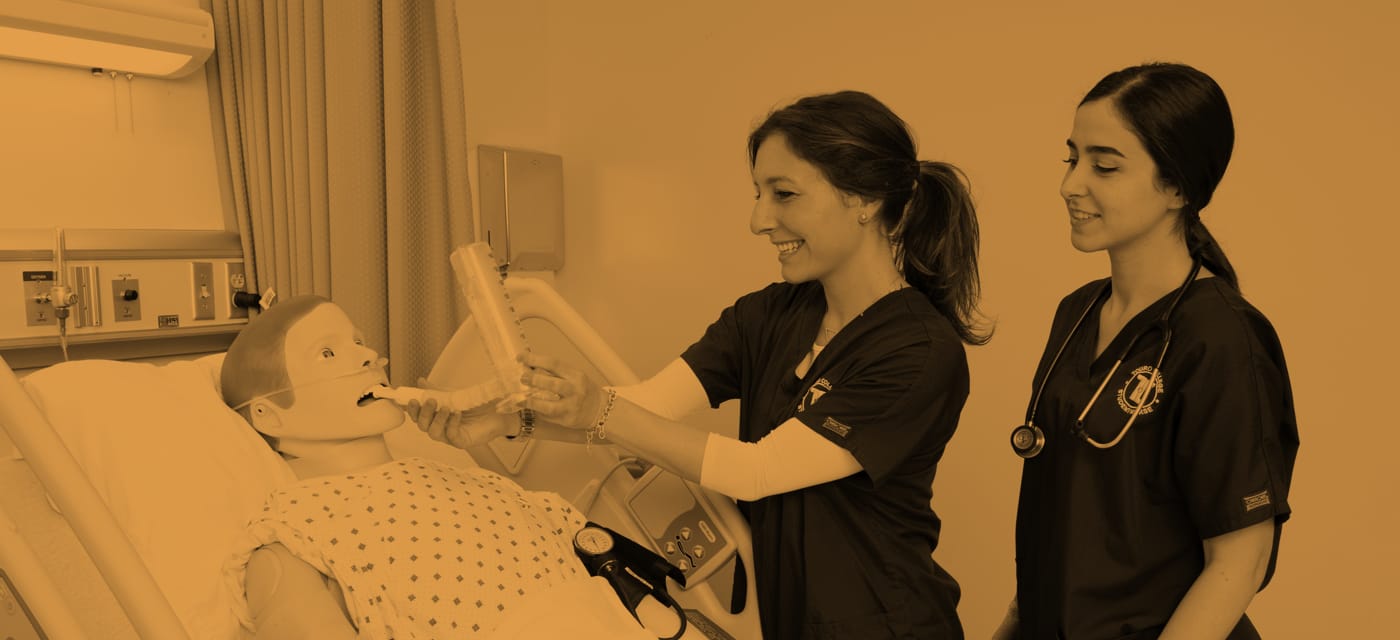 Nursing
College Testing Policy
Touro University, SHS, Nursing Program's testing policy is:
All NLN PAX scores must be sent directly from NLN. Applicant may test one time every six months. No applicant will be reconsidered if an exam is taken sooner. Your original NLN Pax Score will count towards your application to the program. Applicant can retest at the six-month mark and reapply if they have already received their admissions decision.
For this admissions cycle, Touro College is requiring the in-person, on-site NLN Pax Exam. For the NLN Pax Exam Schedule and to register for the exam, please go to www.nlntest.org
For guidelines and assistance in registering for your in-person exam, accessing your scores, paying for exam, etc, read the Student Testing Guide.
Follow the instructions below to register for the exam.
PLEASE BE AWARE THAT ALL EXAMS MUST BE COMPLETED BY 11:59 pm EST March 1st for priority admission deadline. We will accept exam grades after this date on a rolling basis until our class is full.
Steps for Students to REGISTER AND PAY (Voucher or Credit Card) for an On-Site Exam using the NLN Portal:
Sign into your NLN account at www.nlntest.org
Go to Register for Exam
Leave all fields BLANK except SITE
Delete contents of the Site Field and re-enter institution name (Touro College-Brooklyn)
Hit Apply
Select the Event you want to register for – Click to register
Verify the correct exam is showing and hit SAVE REGISTRATION
It will then take you to the page where you will verify the test you want to register for – if correct, proceed to checkout. If incorrect, make changes, update cart and then checkout.
Testing Site Exam Instructions for Day of Exam
Student must have already submitted a Touro University Nursing Program - BS Degree Application prior to registering for the exam
Student must have 2 (two) valid, non-expired Photo Identification cards with them at the exam. (State ID, Driver ID, Military ID, Valid School ID, Passport accepted). No ID, no entrance.
Student should show up 15 minutes prior to exam start time. Student will not be permitted into exam once it starts.
No Calculators, smartphones, smart watches, laptops, iPads, or any other electronic device is permitted during the exam. Bring a pencil for math section if needed. Scrap paper will be provided.
Street parking only at testing site. No student should park in the building garage. Location of exam is 902 Quentin Road, 3rd Floor, Room 302, Brooklyn, NY 11223
No food or drink is allowed in the testing room.
All students MUST have a surgical mask or N95 mask on upon entrance to the testing site. It must be worn throughout the entire test and time in the building. No exceptions. No mask, no entry.
Have proof of test registration ready in case of technical problems.
If you have additional questions regarding the testing process, please reach out to studenthelp@nln.org. You can also reach customer service at 1-800-732-8656 ext. 2.