Close Encounters
Mina Li Brings Mental Health Into Clients' Homes
July 21, 2014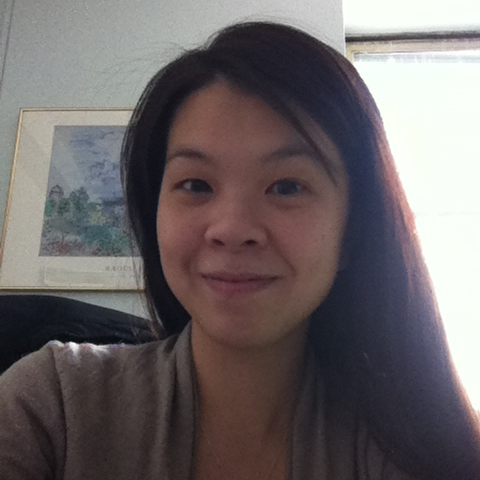 When Graduate School of Psychology album Mina Li first began working in the field, it was a bit intimidating. Not that she hadn't been tested before. The lifelong Queens resident had previously interned at a group home on Long Island, helping to work with adults with both mental handicaps and behavioral disorders. Through that experience, she realized, "I need to learn more techniques for how to work with them." Li subsequently enrolled in Touro's Mental Health Counseling Master's program, where it was reinforced "that building a relationship is important" and "when you're talking to clients, they're also human, not a subject."
Still, those interactions are easier to approach in a clinical setting−she also interned at a counseling day program in lower Manhattan−or when discussed theoretically in class. But now, Li, who earned her professional license in TK, works for East Harlem's Metropolitan Hospital and visits patients struggling with psychotic and mood disorders in their homes.
"Our program is not conventional," she explains. "We do home visits because the client can't really come to the clinic and sit in a doctor's office for treatment, but the relationship is very important."
After getting over the initial discomfit of dealing with clients on their turf, as it were, Li quickly began to see improvements that mirrored the kind of progress one would hope for in a traditional outpatient setting. "I started weekly meetings with this client," she recalls. "She was constantly in and out of the hospital. She was delusional. But I'd met with her for a good six months, and her delusional statements are not as severe, and she hasn't been hospitalized since two years ago. I was like, 'Wow, one person coming in and meeting them for that half-hour or hour of therapy has really worked.'"
Granted, there's no singular strategy that functions effectively for all patients, but between her time at Touro and with various medical institutions, she's picked one crucial universal tenet for facilitating a breakthrough. "View the client as an individual," she advises. "The clinician [needs to] stop and say, 'I'm here for this client. I'm gonna listen to what he or she says, rather than what I'm assuming.'"
Li, who started her journey toward mental-health counseling after recognizing that, "People would say, 'You're such a good listener. Everybody goes to you about something,'" knows it's not an easy or lucrative field. And she didn't always have the support of family and friends who felt she should carve a more a traditional path. But for all the growing pains and its continuous learning curve, she'd never trade the difference she's made in others' lives, and her own.
"You're so much more aware of how you're thinking, your boundaries… that's part of the process," she says. "Because if you have a hot-button topic, you can't work with clients if you never went past that issue yourself. If you can get over the mountain, you can enjoy it."