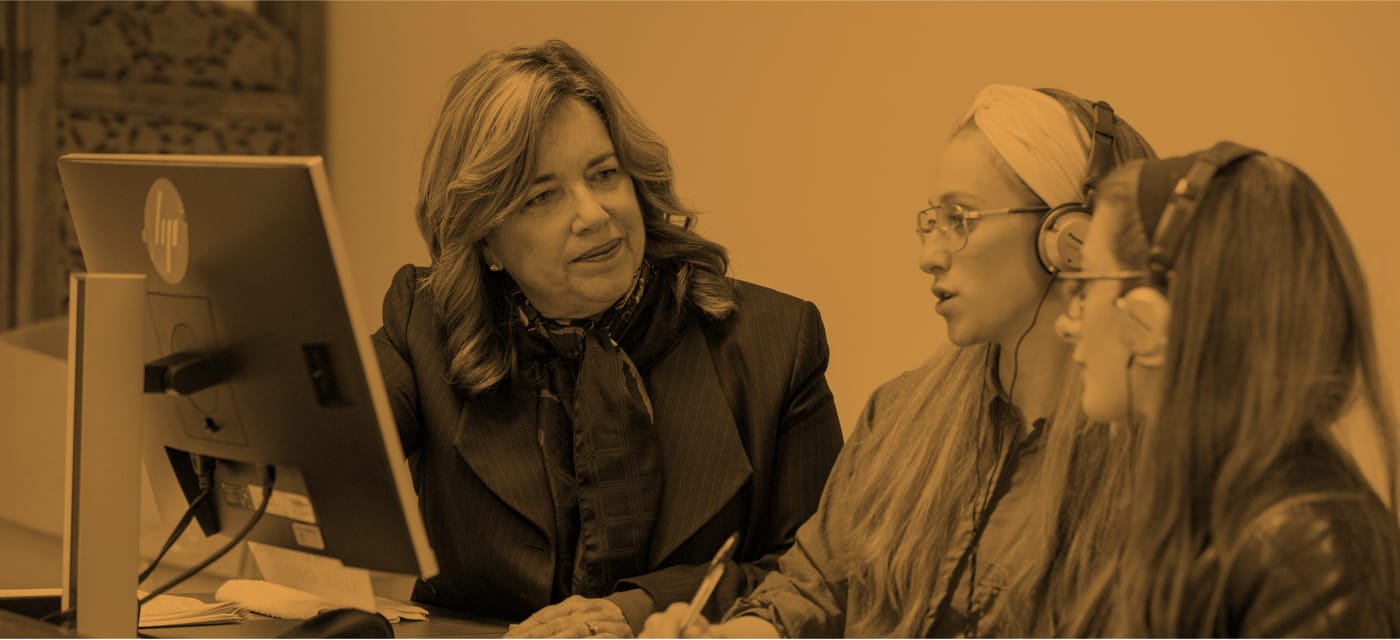 Speech Language Pathology
Speech & Hearing Center
At the Touro College Speech and Hearing Center, we help children and adults with communicative disorders reach their full potential in a warm, supportive environment.
We offer evaluations and therapy to individuals with speech, language, feeding and hearing disorders in fully-equipped and accessible facilities.
Understanding that parents, caregivers, and family members are important advocates and vital partners in the care of each patient, we take an active role in including them as part of our treatment plans.
Patient care is provided by graduate students in the Speech-Language Pathology program, under direct supervision of New York State licensed faculty and supervisors. The Clinic Director, Professor Christina Laur, oversees all patient services.
The Speech & Hearing Center follows Touro's non-discrimination policy.
Appointments
Contact us to make an appointment or learn more about our policies and services:
P: (347) 532-6300, ext. 2
F: (718) 787-1137
claur@touro.edu
Location
902 Quentin Road
(entrance on East 9th Street)
Brooklyn, NY 11223
Touro University Speech and Hearing Center Vaccination Policy Update
Throughout the Covid-19 pandemic, Touro University remained committed to protecting its community while closely following the guidance of federal and state agencies regarding vaccination and mask mandates.
As of May 24, 2023, the New York State Department of Health issued guidance regarding the recommended repeal of 10 NYCRR section 2.61, which requires that personnel in covered entities be fully vaccinated against COVID-19. In addition, federal authorities have announced the United States Department of Health and Human Services will start the process to end their vaccine requirements for healthcare facilities certified by the Centers for Medicare and Medicaid Services. Considering these developments, the Touro University Speech and Hearing Center will no longer require students to be vaccinated against COVID-19 and will no longer enforce a mask mandate.
Touro University may still enforce a vaccine and/or mask mandate for students participating in external placements where the external organization has such a mandate in place.