Dr. Meira Orentlicher Receives Award from American Occupational Therapy Association
OT Professor Is Recipient of the Roster of Fellows Award in Recognition of Her Contributions to the OT Profession
February 01, 2016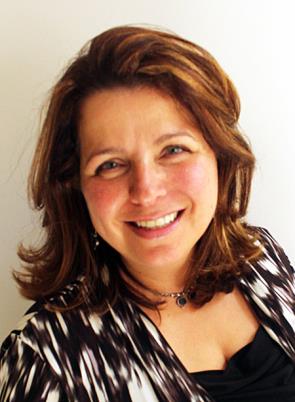 Meira L. Orentlicher, Associate Prof. and Coordinator of Research and Development for the Occupational Therapy Dept. at Touro College School of Health Sciences, is the recipient of the Roster of Fellows Award given by the American Occupational Therapy Association (AOTA).
The Award recognizes members who have made significant contributions to the continuing education and professional development of OT practitioners.
Prof. Orentlicher has been lauded for her leadership in both research and clinical practice of OT, with an emphasis on life-skills training for the developmentally disabled and their families. Throughout her career, she has been a staunch advocate for individuals with developmental disabilities to be decision-makers in their own lives as they transition from schools to independent adult settings. "As an occupational therapist, I always strive to promote the independence and self-actualization of my clients," said Prof. Orentlicher.
A frequent guest speaker at professional conferences, Prof. Orentlicher has written numerous articles and book chapters about transition, planning, and school-based occupational therapy. She is the editor of Transition Today and Tomorrow −a column in the Journal of Occupational Therapy, Schools, and Early Intervention, and the recently published Transitions Across the Lifespan: An Occupational Therapy Approach (AOTA Press, Oct. 2015). Prof. Orentlicher also teaches continuing education courses through Therapeutic Resources and Education Resources Inc.
Prof. Orentlicher graduated from Hebrew University in Jerusalem with a bachelor's degree in Occupational Therapy. She earned both a master's degree and a doctorate −with a specialization in developmental disabilities and pediatrics− from New York University.
After receiving the AOTA award Prof. Orentlicher said she was humbled "by the recognition from my peers for my service and efforts on behalf of individuals with disabilities and their families."
Dr. Stephanie Dapice Wong, Associate Professor, Chair and Director of Occupational Therapy at Touro College, is also proud of Prof. Orentlicher's accomplishments. "It is an honor that Dr. Orentlicher has been added to the Roster of Fellows of AOTA and that her significant contributions to the profession of occupational therapy are being recognized," she said.