Get Our Free Guide: 6 Things The Best Nurses Do
Aspiring Nurse or Experienced RN? Download Our Guide to Be at the Top of Your Game
August 21, 2020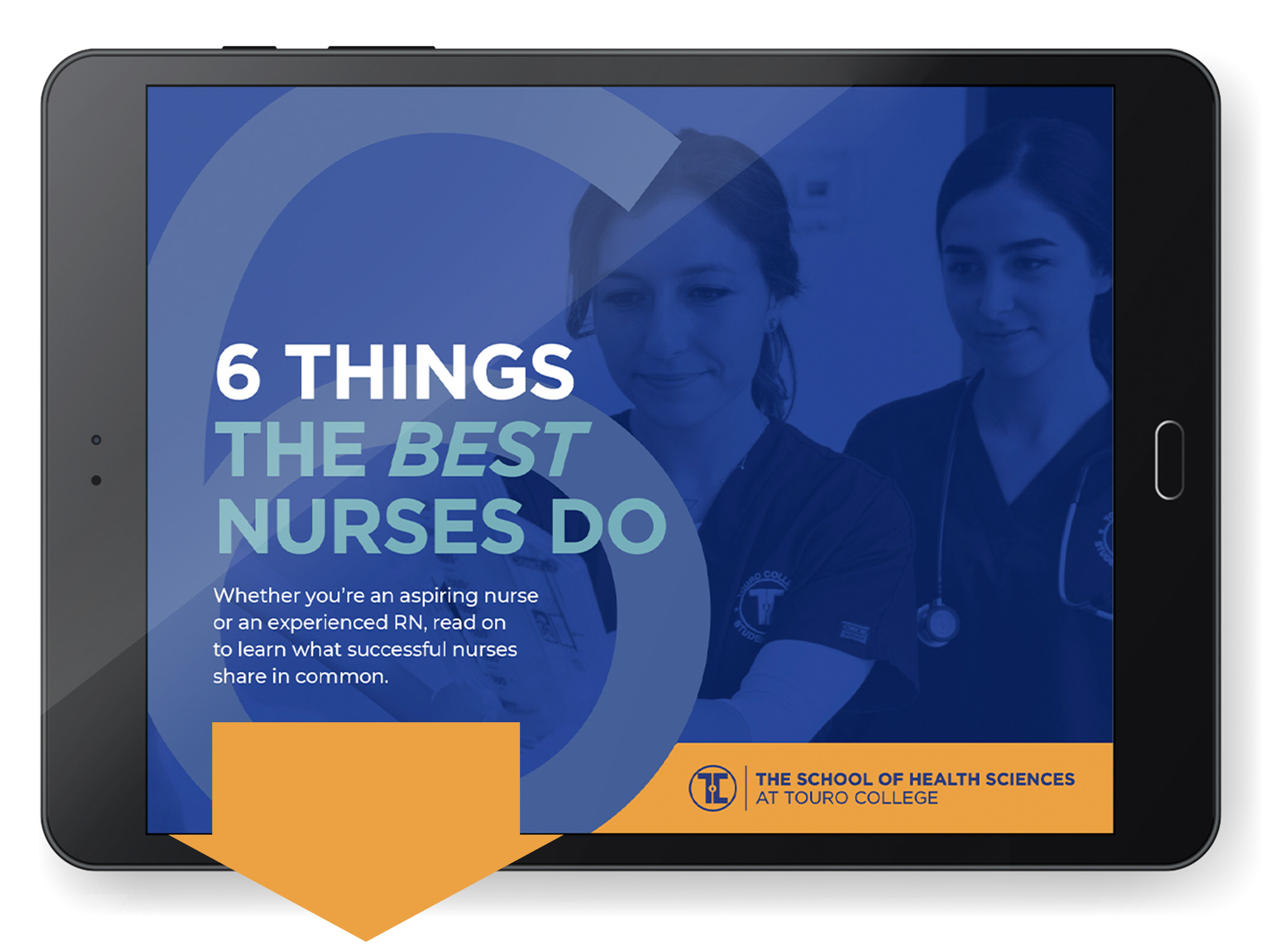 Every single one of the more than 3.8 million registered nurses nationwide is no doubt special and talented in their own right. There are, however, like in any other profession, certain skills and practices that make some nurses stand out over others. Want to know what those are?
Whether you're an aspiring nurse or an experienced RN, we invite you to download our free guide: 6 Things The Best Nurses Do.
With insights and advice compiled by our nursing program faculty at the School of Health Sciences at Touro College, this guide is perfect for nurses of all levels looking to refresh or enhance their practice.
Download our free guide today to find out:
How to build your patients' trust
What reflective practice can do for you as a nurse
Ideas for self-care
Ways you can keep growing your skillset
And much more.
One thing this pandemic has reminded us all is that nurses play such a critical role in our healthcare system. If you're already a nurse or planning to be one, thank you for stepping up to take care of others. We hope you find our guide helpful.
And if you'd like information on Touro's nursing program, we'd be happy to tell you more.