Helping Patients Get a New Lease on Life
School of Health Sciences Physician Assistant (PA) Alum David Ilan Cares for Organ Transplant Recipients
July 25, 2022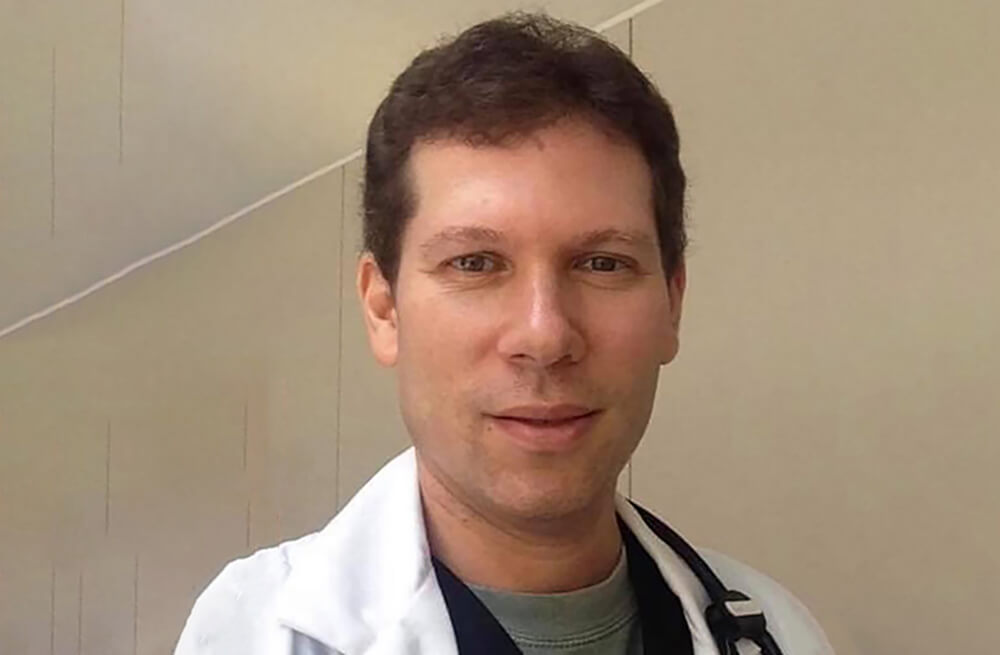 David Ilan
For the past 18 years, David Ilan has held the demanding role of caring for the most vulnerable of patients. As a senior physician assistant, Ilan looks after patients who have just undergone a liver, kidney or intestinal transplant in the Recanati-Miller Transplant Department at Mount Sinai Medical Center.
"I receive the patients directly from the OR and from then on, they are my responsibility," says Ilan, who lives on Manhattan's Upper West Side. "I treat each and every person like they are my only patient."
It's no small responsibility. Patients must be monitored closely for everything from vital signs to changes in lab values to medications to the possibility of their bodies rejecting the newly transplanted organ. "I'm very grateful to Touro for pointing me in this direction," says Ilan of his career choice. "We were given many rotation options and a strong clinical education. We were a close-knit group and we got to see all sorts of possibilities for a PA. Choosing Touro was very beneficial to me."
Ilan still appreciates all the professors did and their willingness to impart real-life information to the students. He is also thankful for the school's flexibility. He worked during the day and attended school at night and on weekends. "Among other things, they focused on helping us prepare for the licensing exams," he says.
Ilan's career continues to engage him: "I especially enjoy seeing people with significant illnesses get a new lease on life."