Horsing Around
This past Semester, SHS DPT Candidate Amarinder Parmar Taught Children with Disabilities How to Ride Horses…While Administering PT Exercises at the Same Time
March 21, 2016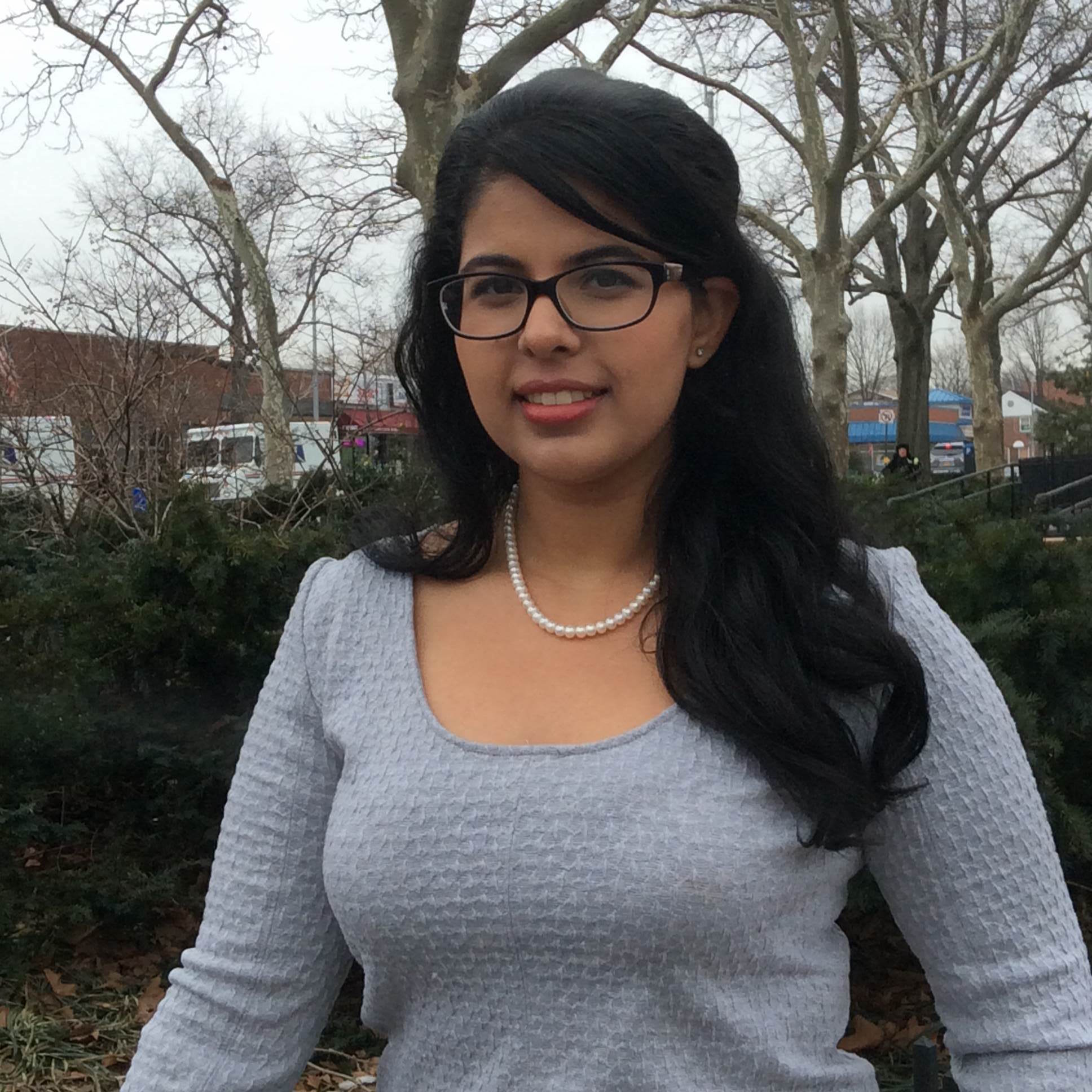 "Horses have a very calm demeanor, which is why they are so therapeutic for kids with disabilities," explains Amarinder Parmar, a DPT '17 candidate at Touro's School of Health Sciences (SHS), when asked about the connection between physical therapy and horses. "It has to do with the movement of the horse, and the effect the pelvic input has on the children, many of whom don't have proper body mechanics."
Amarinder fulfilled her community service requirement this past semester at Gallop NYC—an organization that provides therapeutic horsemanship to children and adults with disabilities. Babies, toddlers, and adolescents with various developmental, emotional, social, and physical challenges—such as speech delays, autism, cerebral palsy, language delays, or physical ailments were the clients.
According to Amarinder, it's not formal hippotherapy, but it achieves very similar results. "Horsemanship therapy is a really great outlet in so many ways. In order for a child to actually stay on the horse, they work the legs and the core muscles, as they need to have good posture. And even though they're working the muscles and their core remains intact, they're still getting a lot of pelvic input from the horse. So as the child's hips sway from side to side, the core of the body remains tight. That's why, as a whole, horseback riding produces a very calming movement effect."
Interestingly enough, the horse's gait helps children who don't have proper body mechanics, she adds. "Since the pelvis of a horse is very similar to humans, by having the children sit there, the horse's passive movement helps generate neural-patterns in the child's brain: such as – "oh, so this is what walking is supposed to be like…"
Besides working as a side walker, Amarinder also helped the instructor create entertaining therapeutic games for the kids. "We did lots of momentum things with them—the horses would ride in circles, some wider and some shorter circles, and we'd make sure the kids weren't toppling over and keeping their balance, sitting straight." Amarinder also facilitated yoga on the horses ("we'd do diaphragmatic breathing, which helps bring more oxygen to the body"), sword-and-ring games ("I'd give one of the riders a ring, and the other person would have a sword, or comb, and they would have to turn all the way to the other side to put the ring over the sword"), trunk rotation ("I'd hold them, then ask them to turn around and touch the horse's tail, then turn the other way and touch the horse's saddle…") and vocalizing letters ("Around the track they'd have letters on the walls, and we'd ask them to read them aloud while sitting upright with posture").
These "games" were actually physical therapy exercises. "For example, when the kids are riding the horse while vocalizing, they're using their respiratory and vocal control. The whole point is about using multiple parts of the brain at the same time– brain multitasking, you could call it. The body is focusing on so many things at once, which helps it develop further."
The PT student also did some work with babies, on ponies. "Of course, they needed more delicate handling – we'd lay them down on the horses, with a helmet on, and we would sing to them…which was a lot of fun; the babies were adorable." Working with various ages taught Amarinder how to modify activities to accommodate learning style. "I figured out how students liked to work during their ride, such as their preferred routines and which horses they liked, and which games were their favorite."
That's not to say that the children always calmly followed instructions. Amarinder remembers one incident when a fifteen-year-old student started exhibiting outbursts of inappropriate behavior, screaming and hitting the horse. But Amarinder learned very early on that "always being patient, and maintaining a cheerful approach in all my interactions with the children," was a must. "While I learned about activity making and guiding for treatment approach as a future PT, I mostly learned a lot about patience. I understood that kids need a calm and collected mannerism. It never helps to be loud . . . just because they can't follow directions."
Her favorite part of the whole experience? "I really liked the fluidity of the session…seeing the kids leave happy, each time."