New Approach to Recovery After Attempted Suicide
Research from Touro PsyD Professor Yosef Sokol Focuses on Helping People Find Purpose in Their Lives
January 24, 2023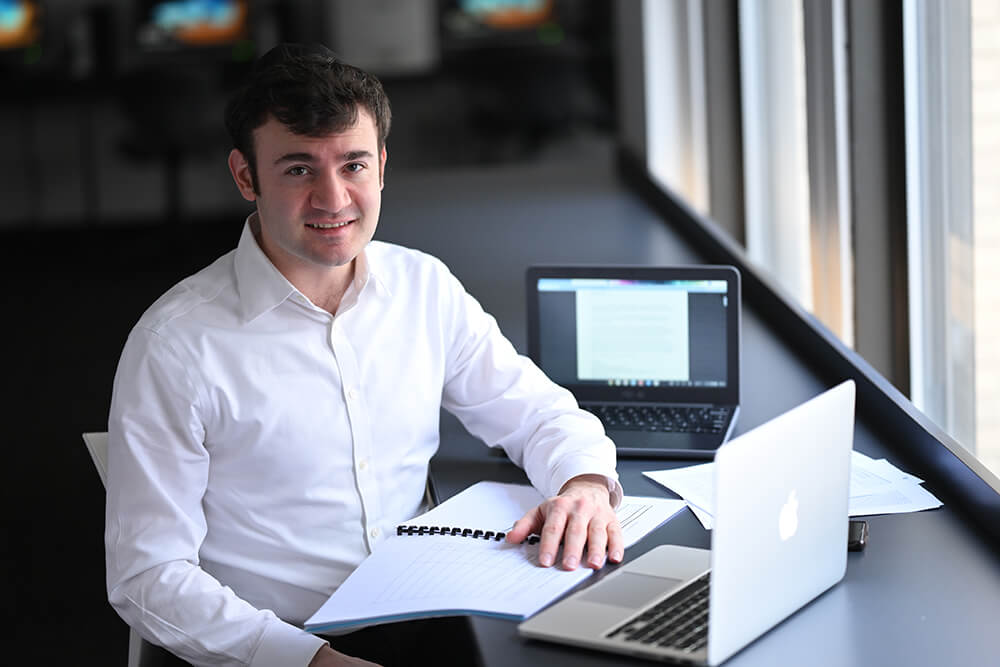 Dr. Yosef Sokol
Researchers have developed a new approach to help in the recovery of people who have attempted suicide. The therapeutic model, published in "BJPsych Open," focuses on helping individuals find meaning and purpose in their life.
Similar "personal recovery" approaches that help with living a fulfilling life and making positive changes in self-perception are widely used in treating other mental health conditions like addiction and trauma.
But there has been limited research on this approach for suicide recovery. Most treatments today focus on preventing or reducing suicidal thoughts and treating depressive symptoms.
"Though safety is of course critically important, you can't just focus on whether suicidal people live or die, you have to bring meaning into their lives," says Yosef Sokol, PhD, an assistant professor in the new PsyD program at Touro University School of Health Sciences and Research Scientist at the Veteran Affairs, who led the research.
In 2020, approximately 12.2 million adults in the U.S. considered a suicide attempt seriously, 3.2 planned a suicide attempt, and 1.2 million attempted suicide.
The researchers at Touro and the Veterans Affairs Medical Center in the Bronx conducted a literature search on components of recovery after suicide. With the help of a nationwide expert panel that included individuals who have attempted suicide, psychologists, psychiatrists, and researchers, they developed a model of recovery based on their findings.
The model, using the acronym COURAGE, has 7 components: Choosing life, Optimizing identity, Understanding one's self, Rediscovering meaning, Acceptance, Growing connectedness, and Empowerment.
"All the different processes seem focused on building a meaningful life story with a future based on the person's values," says Sokol. "People are suicidal when they don't feel like they have a worthwhile future they can access. If you can work with them to build up the concept of a future, and what can give their life meaning, they can do a lot better."
Using the seven domains, therapists can help people clarify which ones are important to individuals. The domains can also be used to assess individual needs and where people are in their recovery journeys.
"Taken in a general sense, these seven COURAGE processes span the scope of human life—what it is to live, grow, and find meaning and purpose," the authors wrote.
"Hopefully this new COURAGE model will lead to a greater focus on these 'non-clinical' issues," said Sokol.
Study authors hope that COURAGE will lead to the development of recovery focused treatments for individuals who have attempted suicide and help improve the quality of life for individuals struggling with suicidality.
The U.S. Department of Veteran Affairs funded this study and continuing research in this area by Dr. Sokol including for the development of a recovery-focused assessment tool and a recovery-oriented treatment for Veterans with a history of a suicidal episode.