New Study Shows How a Negative Self-Image Increases Depression
Findings by Touro Professor Can Help Therapists Tailor Approach to Meet Patients' Individual Needs
February 23, 2023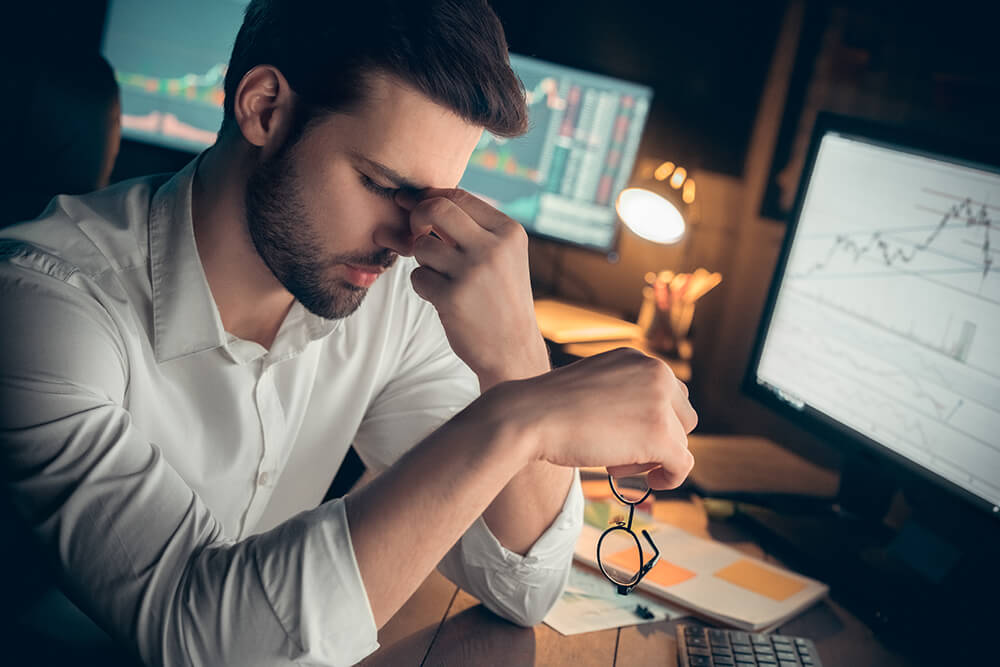 New research connects self-perception to depression
A new study shows that people with depression are more likely to view their present selves in a more negative light than they view their past or future selves. This disconnect may be increasing their depression.
The study, published in the Journal of Affective Disorders, suggests that working on your current self-perception may improve symptoms of depression.
"The findings highlight the relationship between a person's self-perception and their mental health, and show the need to shift depression treatment to include a person's self-perception and the way they see themselves in the eyes of others," says the study's lead author Yosef Sokol, Ph.D., clinical assistant professor, Touro University's School of Health Sciences.
The study compared self reports of 76 depressed and 176 non-depressed people. Those with depression viewed their past and future selves more positively than their present selves. In contrast, those who are not depressed saw their present selves more positively compared to in the past, a phenomenon dubbed chump-to-champ, which tends to enhance self-esteem and mood.
The depressed individuals also believed that others thought they were doing much better than they were, suggesting that their depression may go unnoticed by the people around them. Non-depressed people show no difference between their self-appraisals and how others view them.
"These findings have important implications for mental health professionals," says Dr. Sokol. "By focusing on how a person perceives themselves over time, therapists can tailor their approach to meet the specific needs of each patient."
If someone with depression views their present self more negatively than their past or future self, this can impact their mood and well-being, leading to further feelings of hopelessness and helplessness.
Therapists can use an individual's more positive views of themselves in the past and future to help them develop a more balanced and accurate view of themselves in the present. Therapists can also improve a patient's appreciation of how others view them through active listening and validation of their strengths and accomplishments.
People with depression can also work on self-perception themselves, including finding ways to remind themselves of their achievements and being mindful of negative self-talk.
Other tips include:
Seek out positive feedback from people who know you well and respect you.
Keep a record of kind words and compliments from others to remind you of your strengths and accomplishments.
Focus on progress, celebrate your successes and take note of even the smallest achievements and milestones.
Challenge yourself to think critically about your self-perception and make a conscious effort to embrace positivity and hope for yourself and your future.
The research team included Dr. Yosef Sokol, Chynna Levin, Chayim Rosensweig, Nahal Talasazan and Dr. Mark R. Serper from Touro University, The James J. Peters VA Medical Center, Columbia University, Yeshiva University and Hofstra University.