Nine Exemplary Students Receive Maimonides Awards from Touro College School of Health Sciences
Recognized for Demonstrating Highest Level of Professional Ideals as Practitioners-in-Training
September 19, 2019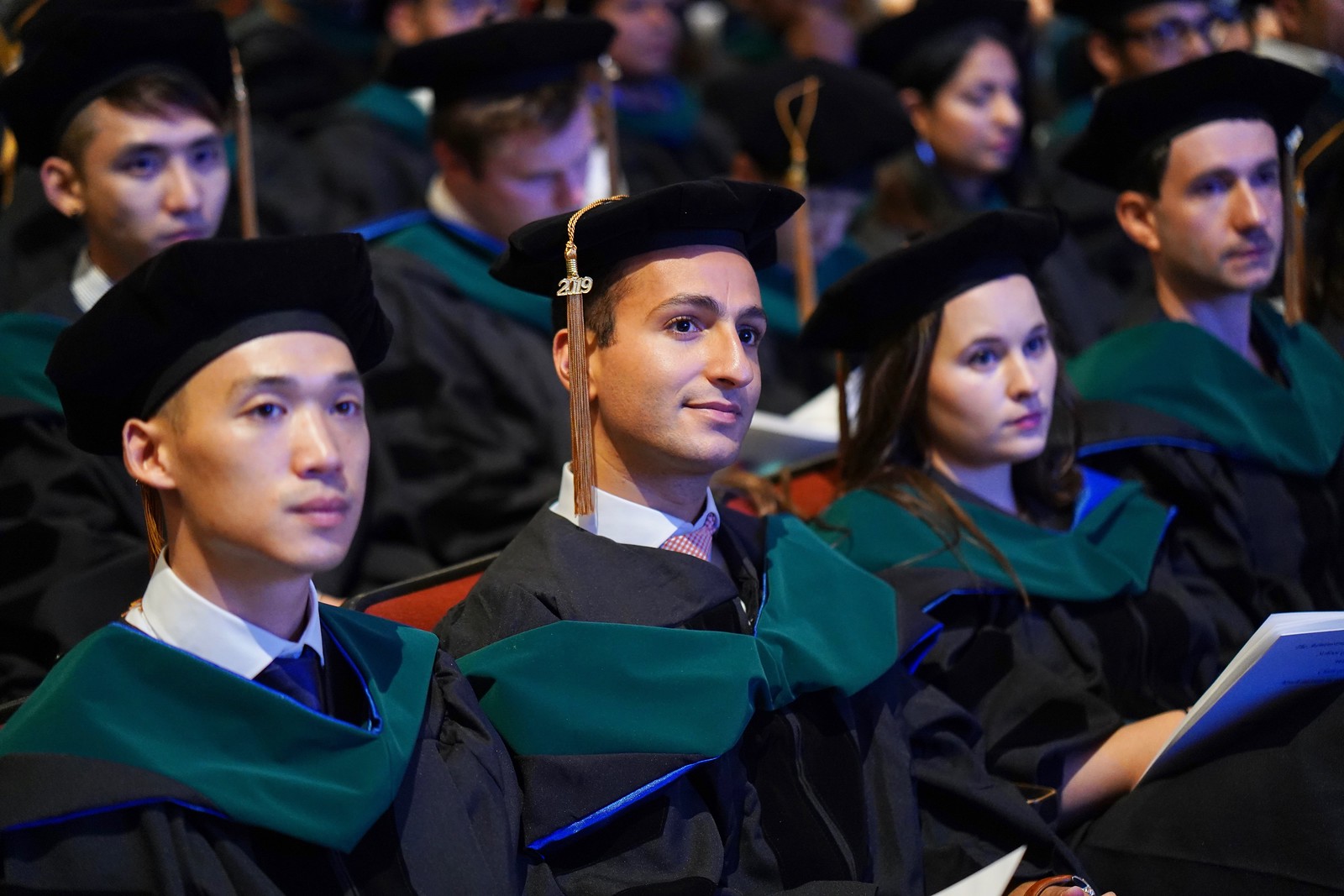 Students representing nine health sciences programs were presented with prestigious Maimonides Awards during the annual commencement ceremony for Touro College School of Health Sciences, held last week at the Tilles Center for the Performing Arts in Brookville, New York. An exceptional student from each professional program was selected for showcasing the highest professional ideals of a practitioner of the health sciences.
"This year's prestigious Maimonides award winners have all achieved the highest quality of educational achievement and have also displayed the highest level of character and commitment, vital to being successful in the healthcare industry. They also reflect the key values of the Touro School of Health Sciences and the mission of Touro College overall. A heartfelt congratulations to all award winners," said Dr. Louis Primavera, Dean of the Touro College School of Health Sciences.
Debra Zinn of Hewlett, Long Island, recently graduated from the Speech and Language Pathology program and is already working full-time at Kulanu Academy, a special education school for children ages 11-21.
Zinn was honored "to receive this award and to have had the opportunity to learn from such qualified and dedicated professors. I am passionate about my field because there are so many different ways to help clients across the lifespan. Regardless of age, everyone deserves a voice and I am proud to be the one to help my clients find it," said Zinn.
The other award recipients include: the Occupational Therapy Program's Justine Morgan and Gabriella Levine, the Physical Therapy program's Nicholas Jiacopello and Aaron Kattan, the Physician Assistant Program's Samara Khalife, Haley Alexandropoulos and Katherine Killeen, and the Nursing Program's Yael Aufrichtig.