Physician Assistant (PA) Student Creates Fundraising Campaign "Food for the Fearless" Raising Over $80K
Soon-to-be-PA Mark Boccia Teams with Restaurant Owner Father to Thank Medical Professionals Assisting COVID-19 Patients With Food
April 29, 2020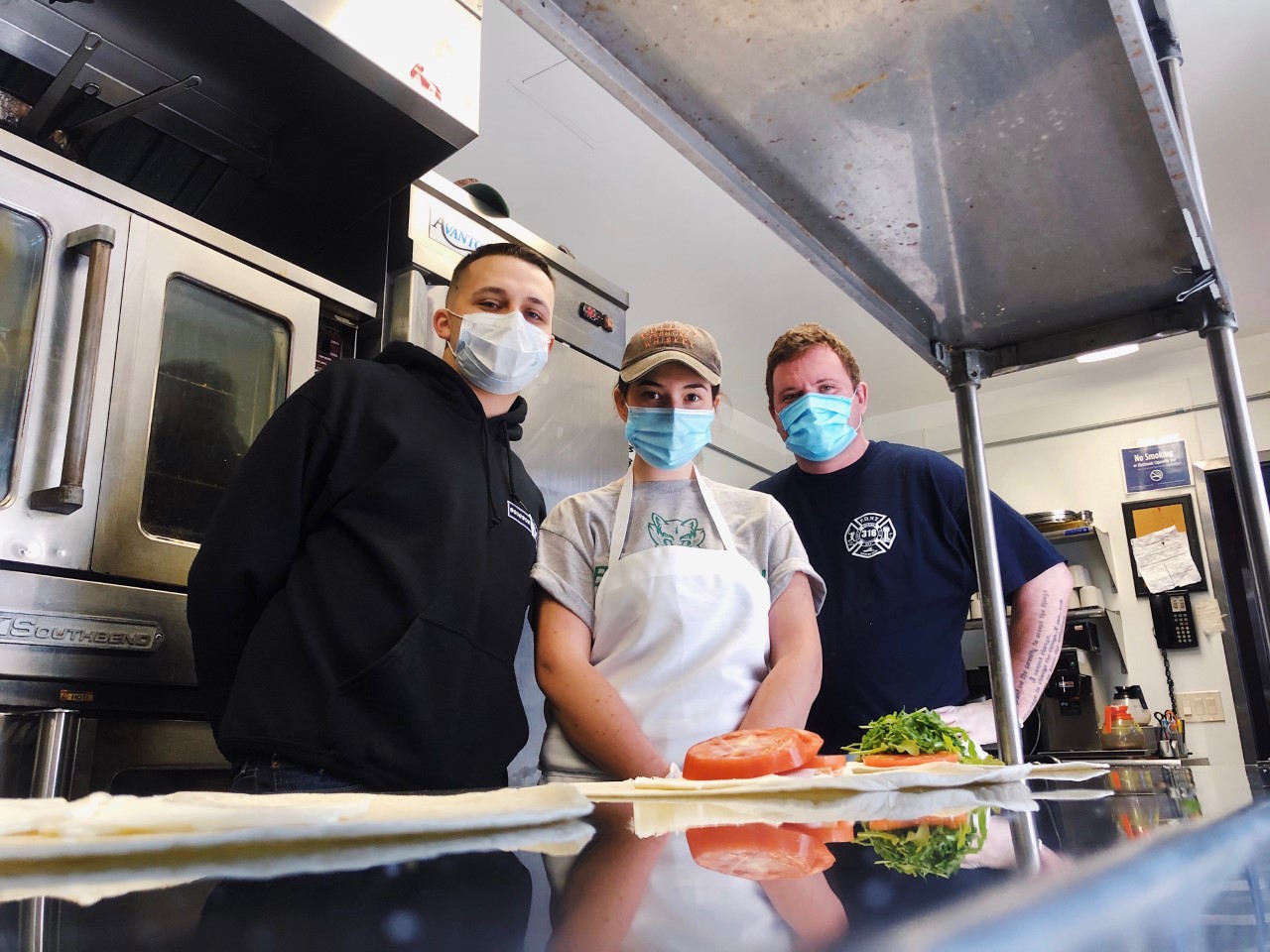 Born and raised in Queens, New York, Touro School of Health Sciences student Mark Boccia, who is set to graduate from the Manhattan physician assistant (PA) program this semester, immediately sprang into action when the coronavirus pandemic hit. With multiple members of Boccia's family part of the medical community, he was determined to help and show his appreciation for our healthcare workers. He turned to his father, who owns three restaurants throughout Queens, New York. They set up a rapidly growing GoFundMe campaign, Food for the Fearless, with the mission to "provide restaurant quality meals for our fearless healthcare professionals and first-responders as a symbol of community recognition, support and gratitude."
"The campaign was designed to deliver thousands of meals to healthcare professionals working around the clock to treat patients affected by the coronavirus and also is ensuring our restaurant employees, who we consider extended family, can keep their jobs during this challenging time," Boccia said. More than 3,000 meals have already been delivered through this campaign and that number is increasing by the day.
Boccia revealed that his father has always been an active member of their community and has made it his personal mission to support local small businesses whenever possible. "I'm in a unique position to merge both the worlds of medicine and restaurants through utilizing key business contacts we already have with connections I've made via Touro in the healthcare field. The night I came up with this idea I started a spreadsheet with key players that I wanted to engage with. Since then, it has been crazy how quickly the fundraiser and the number of volunteers has grown as everyone wants to help in whatever way they can. Luckily, Food for the Fearless provides that conduit to people who are isolated and quarantined in their homes to give back through a donation and/or by volunteering their time. It's really not as much about the meals we're providing, but that gesture expressing recognition and gratitude to those who are putting their own lives on the line to help people in need," Boccia said.
While the campaign is seeing incredible success, constantly fundraising for donations to support the project and getting the campaign in front of the eyes of more potential donors has been an ongoing challenge for Boccia. Still, Boccia remains committed to the cause with hopes of transitioning the project into a permanent charity in the future.
"I never imagined I would be involved in this project during my last semester of PA school. It really is such a positive outlet for everyone involved, ranging from my friend who is generously offering his accounting services for free, to our bus boy who is now doing routine delivery runs, to my amazing Touro professors that are helping to connect me with other medical professionals," Boccia said.
Overwhelming Gratitude From the Medical Community At-Large
"I am literally drowning in thank you emails from healthcare workers being fed through this project," Boccia says. He plans to continue to push forward to expand the number of healthcare professionals who are receiving these meals. While they were originally only delivering food to healthcare practitioners including EMS workers, first responders are now benefitting from these hearty snacks as well.
"More and more people continue to join our team and it's offering them a way to use their energy and come together during a time when many people feel alone. For my fellow Touro students who are looking to help during this crisis, I would tell them that if there's something you can do that might help even just one person, give it your best effort because you don't know what the potential outcome can be. Just put the wheels in motion as it has the potential to turn a small idea into a huge dream, and don't be afraid to ask for advice or help when necessary," Boccia advises.