Q&A with Touro's School of Health Sciences New Clinical Mental Health Counseling Program Director
Dr. Kimberly Asner-Self to Enhance the School's Mental Health Program
July 15, 2019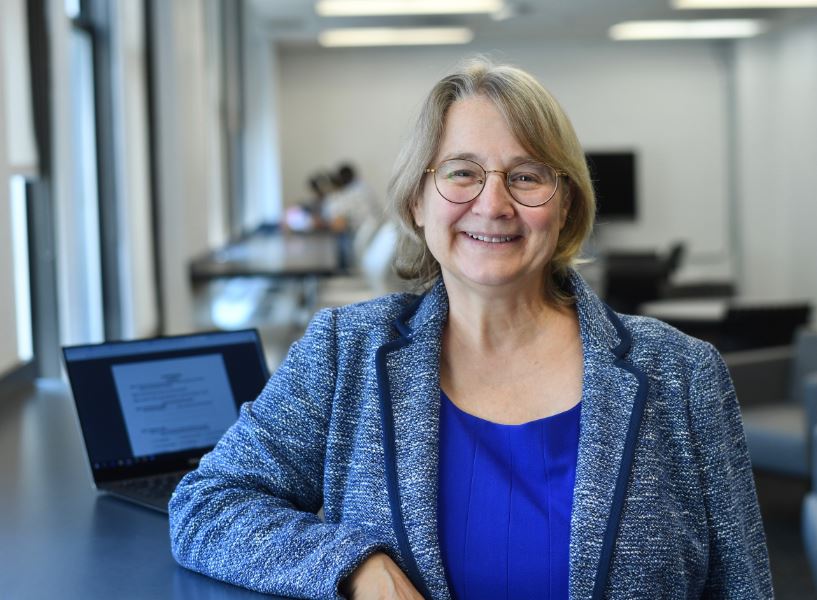 Officially kicking off her new role on July 1st, we recently spoke with Dr. Asner-Self about her vision for the program and her strong passion for mental health.
Question: What prompted you to apply for the position at Touro?
A: When I first saw the position advertised, I immediately thought "wait, what is Touro College?" So, my first step was doing some research where I learned about the School's origins dating back to the 1970s and its mission. I particularly like Touro's emphasis on equal access to education, its focus on the inherent worth and dignity of every human being, and the greater goal of being part of the ongoing development of a responsive and responsible society. It was after meeting and having extensive conversations with both Dr. Faye Walkenfeld, Chair of Behavioral Science and Dr. Louis Primavera, Dean of School of Health Sciences, that it became clear that Touro College was serious about the Clinical Mental Health Program gaining national accreditation. It was also obvious to me that they want to train people to become counselors in neighborhoods and within cultures where there is a great need and where mental health issues are still a stigma. I felt compelled to be part of this and applied. And the rest is history.
Question: What will your responsibilities be in this new role?
A: My responsibilities include recruitment and retention of dedicated practitioners-in-training, the ongoing development of the program's full-time and adjunct faculty, and working with faculty and staff to enhance the team approach to teaching, research and service. My top priority is to obtain national accreditation through the Counsel for the Accreditation of Counseling and Related Educational Programs (CACREP).
Question: Why are you passionate about mental health?
A: A mental health counselor understands that everyday life can overwhelm our coping mechanisms and that people have normal reactions to very stressful events. For example, a Clinical Mental Health Counselor does not consider stress-related reactions to a potentially traumatic event (such as being sexually assaulted, witnessing a drive-by shooting, living through a natural disaster, being in a motor vehicle accident, failing out of school, or having a loved one die) as being abnormal or a sign of mental illness. We see deep sadness, anxiety, and other responses as normal human responses to difficult events. I cannot tell you how much I love being a part of a profession that empowers human beings to normalize their life experiences and grow within that perpetual cycle of wellness and mental health.
Question: What about this new role excites you?
A: The only thing more exciting to me than being a licensed mental health counselor is being a counselor educator who gets the opportunity to work with a team of dedicated faculty. When I met Touro's faculty, our conversations were mostly about the profession and ways we could make this already excellent program available to more people. I know that this will continue to excite me day in and day out in this role.
Question: What advice would you give to students entering the mental health counseling field?
A: You're never ever finished becoming a counselor. You serve as a professional-in-training while you are in our program and then as a mental health counselor-in-training after you graduate and prior to becoming fully licensed. During this process, you're continuing to fine tune your skillset. As good carpenters take great care of their tools, so do good mental health counselors, with the only difference being their tools are themselves. Burned out counselors are a dime a dozen so it's essential to always be fully engaged in the process of becoming a healthy counselor.
Question: What are some of your hobbies?
A: Comedy, traveling the world, and eating spicy and interesting foods are a few of my favorite pastimes. I also like to ride my bicycle and read fiction books.