School of Health Sciences Holds Research Retreat
Faculty Learns Improvisation and Mindfulness Techniques
March 09, 2020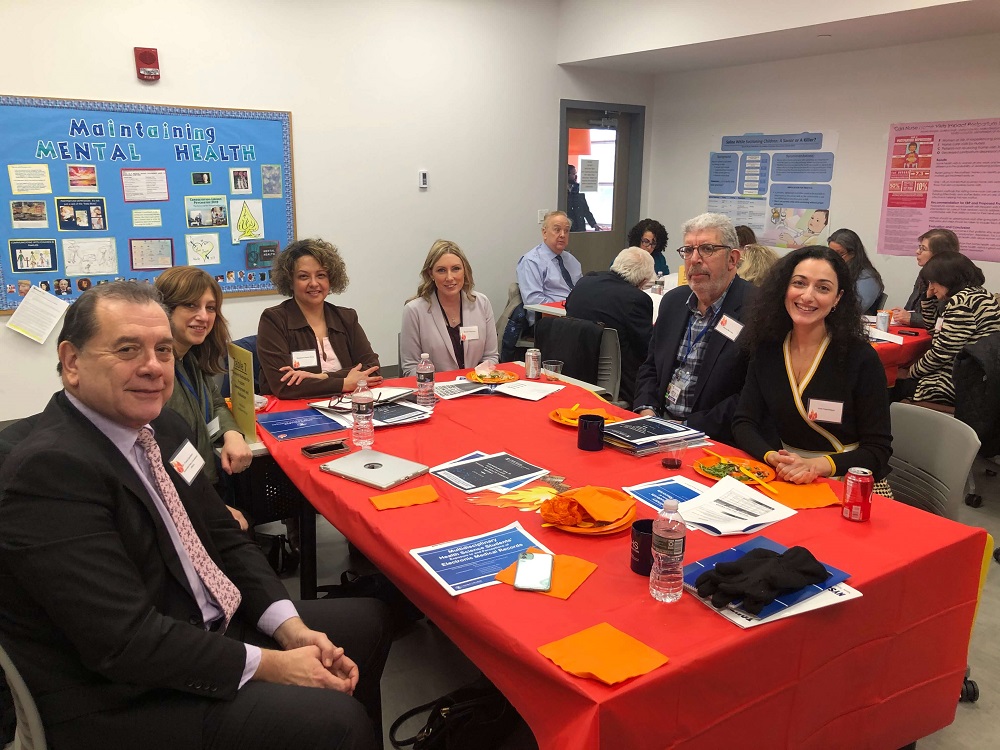 Touro's School of Health Sciences (SHS) faculty members gathered on February 12 for the school's annual faculty research retreat held at their Brooklyn campus. The retreat was funded by SHS Dean Louis H. Primavera, Ph.D.
Meira Orentlicher, Ph.D., OTR/L, FAOTA, Director of Research and Faculty Scholarship at SHS, said that the goal of the day was both to feature and augment research possibilities on campus.
"Touro provides our faculty members with various opportunities to showcase their research, be it at the annual Touro College Research Day in Harlem; departmental research presentations, and professional conferences," said Dr. Orentlicher. "We decided to focus this conference on sharing the research experience as well as relevant research and creative thinking and professional communication skills."
Faculty members enjoyed two lectures in the morning. SHS Associate Dean Frank L. Gardener, Ph.D., ABPP, delivered a lecture on the importance of mindfulness and attention training for both faculty members and students. The second lecture, given by actor Karen Eleanor Wight, focused on the utilization of improvisation techniques to abet classroom learning.
The lunch session was divided into discussion tables led by senior faculty members. Session topics included: securing copyright and ethical considerations for using published material; collaboration in research; using mixed methods design in research projects; engaging students in faculty research projects; gaining access and collecting data in community settings; getting published; research methods for program development and evaluation; designing and implementing in-class research projects to teach students research skills; and the use of instructional tools to expand scholarship.
Lunch was followed by several one-on-one mentorships devoted to specific issues in research like statistical analysis and developing surveys.
Karen Schwartz, AuD, CCC-A, an assistant professor and director of audiology at Touro's Speech Language Pathology program, said she particularly enjoyed the lecture on surveys. "It gave me a great appreciation for the type of questions we need to ask in our surveys to get the information we need," said Dr. Schwartz.
Michelle Buccinna, OTD, OTR/L, planned on using improv in her classroom. "Things come up on the spot and you need to deal with it in your treatment plan," Dr. Buccinna said. "The research retreat gave me new ideas about what I can do in the future."