Team USA Triathlete Makes Her Home at Touro
OT Student Olivia Myszkowski Competed in Almost 40 Races
October 19, 2016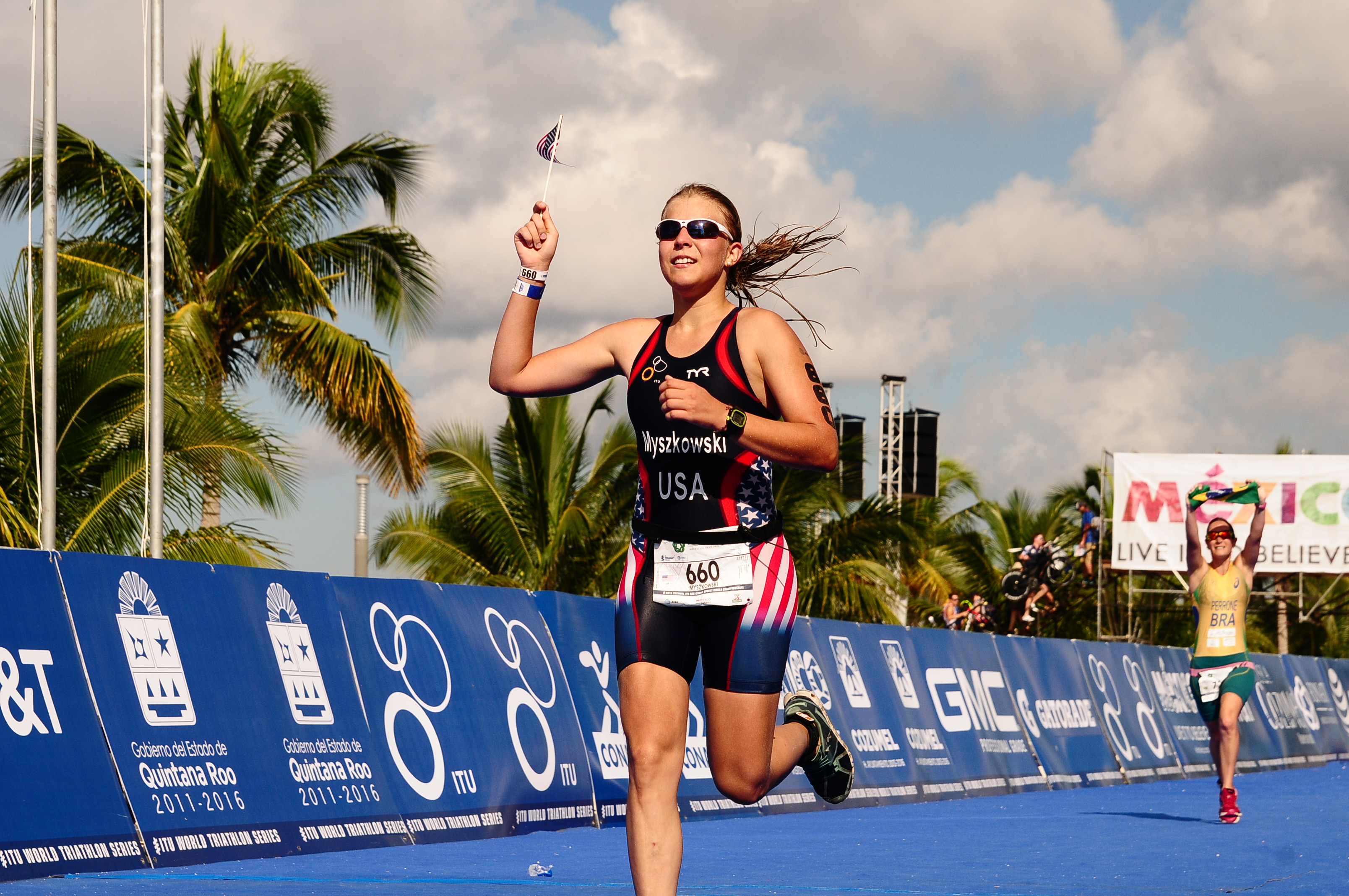 A 750-meter swim. A 20-kilometer bike ride. A five-kilometer run. If any of these events sound tiring, try doing them one after the other.
Or better yet, ask Touro College School of Health Science Occupational Therapy student Olivia Myszkowski how she does it. Myszkowski, 22, has participated in almost 40 triathlons in the last five years. Last month, she was part of Team USA at the World Triathlon in Cozumel, Mexico after qualifying in the top ten percent of her age group during the national triathlon competition in Milwaukie.
"I've been a swimmer my whole life," she explained about her hobby. "I like biking and running for fun and I just got hooked on triathlons."
Myszkowski said that the discipline of being a triathlete helps her during her studies as a second year OT student.
"It requires a lot of time management," she explained. Each morning Myszkowski is up at five to swim, run or weight lift. In the afternoon, she has a second rotating workout depending on the schedule her coach creates for her. She performs these routines six days a week, every week.
"Having a good workout sets me up for a good day," she said. "It's a really great outlet to deal with the stress of school."
Myszkowski's desire to excel is also what led to her choice of Touro's School of Health Sciences in the first place. Myszkowski said she was always interested in occupational therapy and when she graduated Stony Brook University she felt that Touro was the right choice for her.
"Touro has a really great reputation for preparing OT students for their profession," she said. "The faculty is really involved; my classmates are really close and I love the program. I'm really happy."
It also helps that she has two professors — Professors Alexander Lopez and Tara Collins—who are both triathletes. Her most recent competition was particularly memorable as the triathlon shared space with the regional championship of the para triathletes, a triathlon competition for paraplegics.
"It is very exciting and inspiring to be able to compete on the same course as these athletes," she said. "Seeing them pursuing their athletic passions, has played a part in inspiring me to pursue occupational therapy so I can work with patients to make them independent. I would like for my patients to be able to go back to participating in their meaningful and purposeful activities."