Touro College Professor Virginia E. Koenig Receives OT Clinician Award
Occupational Therapist at School of Health Sciences is Lauded for Outstanding Accomplishments in Academia and Fieldwork
August 03, 2017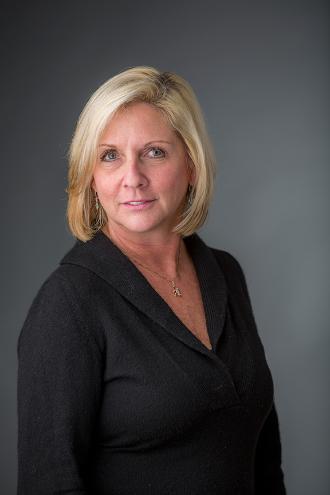 New York, N.Y. – Prof. Virginia E. Koenig, Academic Fieldwork Coordinator for the Occupational Therapy program at Touro College School of Health Sciences, was recently presented with the School's Occupational Therapy Clinician Award. The award honors an outstanding individual who exemplifies best practices in administering effective, ethical and compassionate clinical care in the field of Occupational Therapy (OT).
As the Director of Fieldwork Placement, Prof. Koenig is responsible for screening, assessing and planning all aspects of student OT fieldwork placements in a variety of clinical settings for approximately 100 of Touro's OT students.
A licensed and certified occupational therapist for more than 15 years, Prof. Koenig was a long term care and sub-acute specialist at Grace Plaza Skilled Nursing Facility in Great Neck, New York. She was an independent contractor in a variety of acute, sub-acute and long-term care facilities before coming to Touro, where she also teaches OT courses in human disease, physical disabilities, gerontology and OT practice communication.
Prof. Koenig has co-founded valuable service programs including a non-traditional psychosocial OT fieldwork initiative at the Nassau County Juvenile Detention Center in Westbury, New York where OT students helped residents expand a library and grow a garden.
She has traveled with students to the Appalachian Mountains of Kentucky to provide OT services in health clinics that serve the surrounding poor, rural communities.
At the Jewish Home Life Care Center in New York City, Prof. Koenig's students work as scribes for the elderly who may have visual, cognitive, fine motor, or other impairments that impact their ability to socialize and interact with others. The Nazi Victim Program permits Prof. Koenig's students to spend time with Holocaust survivors and their families in order to develop knowledge and understanding of resiliency.
After the attacks on the World Trade Center on September 11, 2001, Prof. Koenig became an active member of the New York Medical Reserve Corp. where she is prepared to provide OT professional services in times of city-wide or national crises.
Prof. Koenig graduated with honors from New York Institute of Technology with a BS in Occupational Therapy and a MS in Administration. She is a member of Pi Eta Epsilon, Nu Epsilon Tau and Alpha Eta where she is an executive board member representing Touro College. She is also the co-chair for the Metropolitan Occupational Therapy Council of New York/New Jersey.
Currently pursuing a doctoral degree from Chatham University, Prof. Koenig said she was thrilled and honored to receive this award.
"I would like to think my ability to effectively problem-solve, particularly when it comes to physical, social and emotional issues surrounding the patients I treat, and the students I serve is, in part, based upon and my determination to always remain positive despite adversity," said Prof. Koenig.
"I view the proverbial glass as half full," continued Prof. Koenig. "This outlook allows me to help others develop the self-confidence they to need to perform at their optimal level of function whether it be in the classroom, clinic, jail cell, meeting center or Appalachian Mountains."
Dr. Patricia Precin, Assistant Professor of Occupational Therapy at Touro, lauded Prof. Koenig's notable accomplishments in her field.
According to Precin, "Professor Koenig is amazing to work with and a master clinician in the field of occupational therapy. She has set up clinical fieldwork opportunities for Touro students in diverse agencies where no OT services were ever provided, which benefits not only our students, but the agencies, the clients, and the field of OT."
About the Touro College and University System
Touro is a system of non-profit institutions of higher and professional education. Touro College was chartered in 1970 primarily to enrich the Jewish heritage, and to serve the larger American and global community. Approximately 18,000 students are currently enrolled in its various schools and divisions. Touro College has 30 campuses and locations in New York, California, Nevada, Berlin, Jerusalem and Moscow. New York Medical College; Touro University California and Touro University Nevada; Touro University Worldwide and its Touro College Los Angeles division; as well as Hebrew Theological College in Skokie, Ill. are separately accredited institutions within the Touro College and University System. For further information on Touro College, please go to:www.touro.edu/news