"We Want to Help as Many People as We Can"
OT Students Donate Orfit Splints
December 04, 2017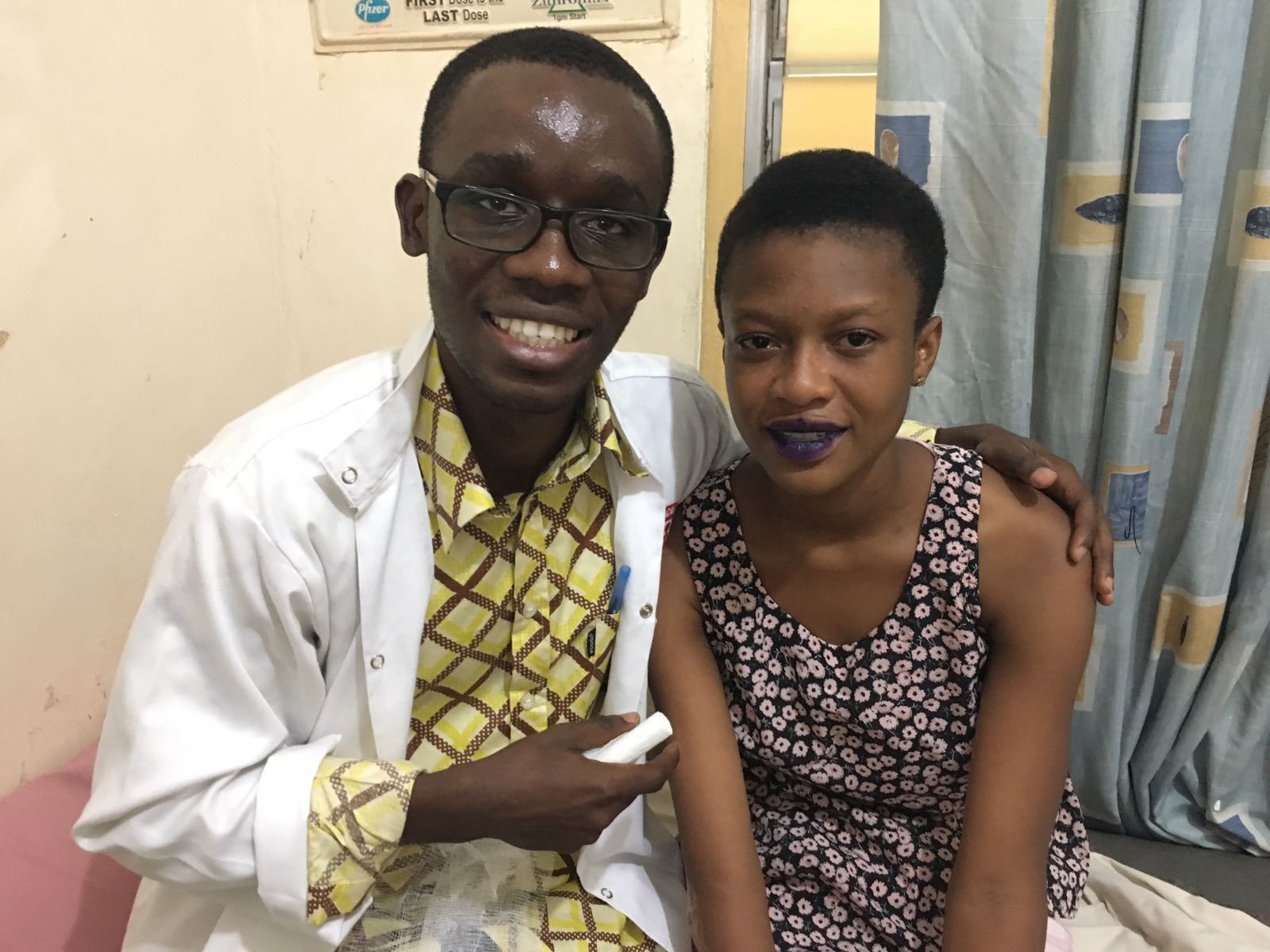 Thanks to Touro School of Health Sciences Occupational Therapy students, hundreds of indigent occupational therapy patients will receive top-of-the-line medical supplies at no cost.
Each year during Upper Extremity Orthotics and Prosthetics class, second-year occupational therapy students learn how to fabricate custom made orthoses or splints for the arm and hand area, using Orfit Industries' low temperature thermoplastic materials. These materials can be molded into protective or functional splints after heating in hot water. During the sixteen-week course, each student practices the fabrication techniques of 15 different splints for the elbow, wrist, hand, thumb and/or fingers. Once the splints are fabricated, they can always be remodeled by reimmersion in hot water. The hundreds of completed splints at the end of the semester gave class instructor Debby Schwartz, OTD, OTR/L, CHT an idea.
"The splints are basically brand new aside from being custom molded on students," explained Schwartz, an adjunct professor at SHS and Product and Education Specialist for Orfit Industries. "A lot of students don't want to keep their splints and instead of throwing them out, we realized we could donate them."
For the last three years, Schwartz has been offering the hundreds of the typically pricey, custom-made splints to any occupational therapist who needs them for clients who cannot afford them or for those going on medical missions to poor countries. This year the school shipped 220 completed splints to an occupational therapy student who was participating in a medical mission in Ghana.
"I want to express my profound gratitude for the splinting materials provided to us," wrote Robert Thowa, a hand therapist working in the Komfo Anokye Teaching Hospital in Ghana, where the splints found their new home.
The custom-made splints were refabricated for several patients including a new mother who suffered from carpal tunnel syndrome; a 45-year-old burn victim and a teenager who had a mistreated supracondylar fracture.
Dr. Beth Chiariello, associate director of the Occupational Therapy program at SHS, said the donations fit into the methodology of the program.
"A lot of people go into occupational therapy because they want to make an impact on someone's life," explained Dr. Chiariello. "The way a person uses their hands significantly impacts their quality of life. Providing splints for people regardless of their social and economic status is really important to us as professionals. It's what we do."
OT student Tzipora Rosen, who aided in the collection effort, said the effort reminded her of why she chose to study OT. "As an occupational therapist, we want to help people get better and there's no reason to waste so much splinting materials," said Rosen. "We want to help as many people as we can."