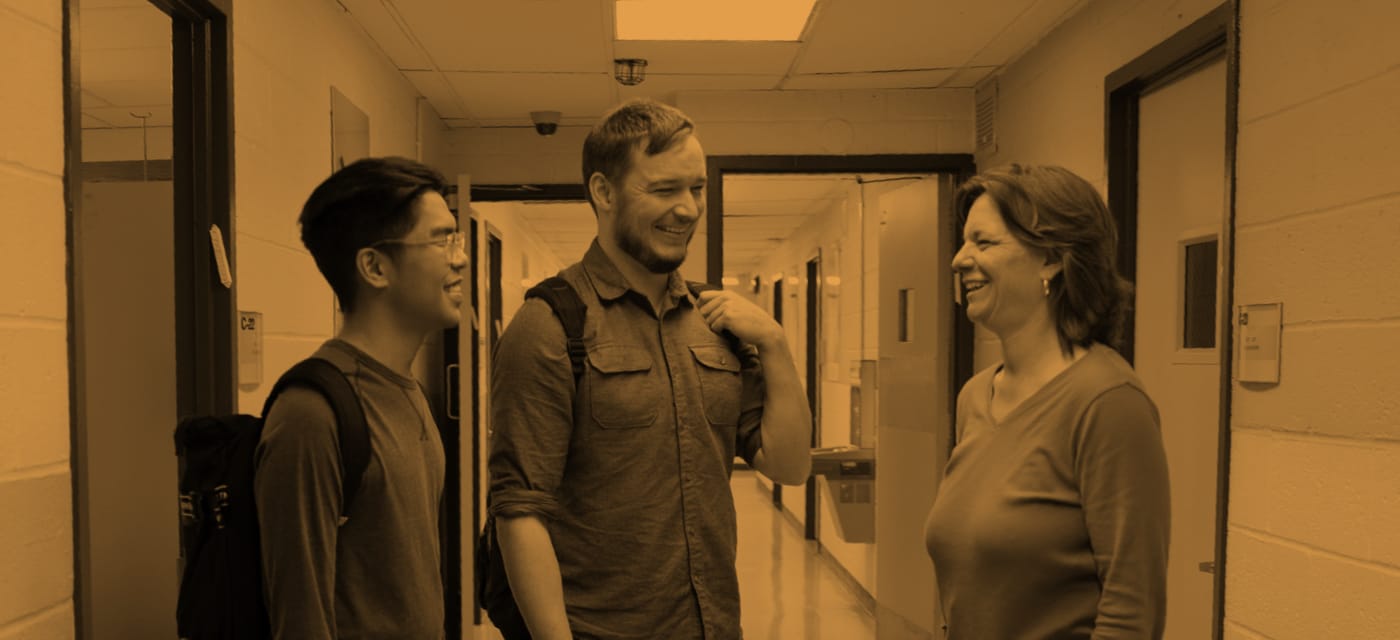 Students
Student Mental Health Resources
Student health and wellness are important for academic success. While Touro SHS does not offer on-campus mental health services, the SHS Wellness Coordinator is available to help students at all SHS campuses find affordable community treatment for personal, emotional, or substance abuse problems so that they may benefit fully from their academic experience. Consultations are confidential. The Wellness Coordinator may be reached at WellnessSHS@touro.edu. When contacting the Wellness Coordinator, be sure to use your Touro e-mail address.
In the event of an on-campus mental health emergency, notify Campus Security:
From an internal Touro phone:
TOURO-911
(86876-911)
From an outside line or your cell phone:
1-88-TOURO-911
(1-88-86876-911)
In the event of an off-campus mental health emergency, call 911 or go to your nearest hospital emergency room.
New York State Office of Mental Health COVID-19 Emotional Support Line: 1-844-863-9314
The Emotional Support Line provides free and confidential support, helping callers experiencing increased anxiety due to the coronavirus emergency. The Help Line is staffed by volunteers, including mental health professionals, who have received training in crisis counseling.
Information about Mental Health and Substance Abuse Issues
New York State Office of Mental Health
JED Foundation Mental Health Resource Center (for young adults)
Vibrant Emotional Health (formerly Mental Health Association of NYC)
U.S. Substance Abuse and Mental Health Services Administration (SAMHSA) Mental Health Information Center
Helplines/Hotlines (free, confidential, 24/7)
National Suicide Prevention Lifeline: 1-800-273-8255
NYCWell: 1-800-NYC-WELL (1-800-692-9355)
Nassau County Department of Mental Health: 1-516-227-TALK (516-227-8255)
Response Crisis Center of Suffolk County: 1-631-751-7511
OASAS Helpline (NYS Office of Alcohol and Substance Abuse Services): 1-877-8-HOPENY (877-846-7369)
SAMHSA National Helpline: 1-800-662-HELP (1-800-662-4357)
Veterans Crisis Line: 1-800-273-TALK (8255)
Sexual Assault and Domestic Violence Resources
NYC Alliance Against Sexual Assault
NYC Domestic Violence Hotline: 1-800-621-HOPE (1-800-621-4673)
New York State Domestic Violence Hotline: 1-800-942-6906 (English); 1-800-942-6908 (Spanish)
National Domestic Violence Hotline: 1-800-799-SAFE (1-800-799-7233)
Help Finding Substance Abuse Treatment
OASAS (NYS Office of Substance Abuse Services)
SAMHSA Behavioral Health Treatment Services Locator
Health Advocate Student Assistance Program
24/7 telephone access to Licensed Professional Counselors
Up to three phone or in-person sessions per issue with a Licensed Professional Counselor
Referrals for long-term or specialized counseling
Telephone assistance with a variety of school/life issues
Phone: 855-384-1800
Website: healthadvocate.com/members
This service is provided by Health Advocate, Inc. by agreement with Touro College.
Community Providers
Listed below are some not-for-profit clinics and agencies offering low-cost psychotherapy in NYC and on Long Island. In addition, many public and private hospitals offer low-cost outpatient mental health and substance abuse services.
Please be advised that Touro College has no relationship with these providers. This list is offered for informational purposes only and does not imply an endorsement of the providers' services. Touro College makes no representations regarding the accuracy or completeness of the content on the providers' websites.
Locations:
Bronx
Brooklyn
Queens
Long Island Manhattan
Middletown
Staten Island
Manhattan:
Blanton-Peale Institute and Counseling Center
7 West 30th Street
New York, NY 10001
212-725-7850
City College Psychological Center
North Academic Center, 8th Floor
160 Convent Avenue
New York, NY 10031
212-650-6602
The Dean Hope Center at Teachers College, Columbia University
525 West 120th Street
New York, NY 10027
212-678-3262
The Fifth Avenue Counseling Center
5 East 17th Street
New York, NY 10003
212-989-2990
Henry Street Settlement Outpatient Mental Health Services
40 Montgomery Street
New York, NY 10002
212-233-5032
The Hudson Guild – Paula Balser Clinic
441 West 26th Street
New York, NY 10001
212-760-9800, x6
The Institute for Contemporary Psychotherapy
1841 Broadway
New York, NY 10023
212-333-3444
SAVI – Mount Sinai Hospital Sexual Assault and Violence Intervention Program
1 Gustave Levy Place
New York, NY
212-423-2140
The Jewish Board: Manhattan locations
1-844-ONE CALL (1-844-663-2255) for all locations
Dr. Eugene D. Glynn Manhattan North Counseling Center
5030 Broadway
New York, NY 10034
Greenberg Manhattan West Counseling Center (accepts clients up to age 26)
135 West 50th Street
New York, NY 10020
Gay, Lesbian, Bisexual, Transgender, and Questioning Counseling Center (accepts clients up to age 26)
135 West 50th Street
New York, NY 10020
The Karen Horney Clinic
329 East 62nd Street
New York, NY 10065
212-838-4333
The Thomas J. McShane Center for Psychological Services
Pace University
156 William Street
New York, NY 10038
212-346-1730
The Treatment Center at the New York Psychoanalytic Society & Institute
247 East 82nd Street
New York, NY 10028
212-879-0196
NIP Treatment Center – the National Institute for the Psychotherapies
250 West 57th Street
New York, NY 10107
212-582-1566
The Center: The Lesbian, Gay, Bisexual & Transgender Community Center
208 West 13th Street
New York, NY 10011
212-620-7310
The William Alanson White Institute of Psychiatry, Psychoanalysis, and Psychology
20 West 74th Street
New York, NY 10023
212-873-0725
Brooklyn:
The Jewish Board: Brooklyn locations
1-844-ONE CALL (1-844-663-2255) for all locations
Bay Ridge Counseling Center
9201 Fourth Avenue
Brooklyn, NY 11209
Boro Park Counseling Center
1273 53rd Street
Brooklyn, NY 11219
Coney Island Counseling Center
2928 West 36th Street
Brooklyn, NY 11224
Seymour Askin Counseling Center
2020 Coney Island Avenue
Brooklyn, NY 11223
Staten Island
The Jewish Board: Morris L. Black Counseling Center Satellite Clinic
1466 Manor Road
Staten Island, NY 10314
1-844-ONE CALL (1-844-663-2255)