20 Things Every Occupational Therapy Student Should Know
Touro OT Student Daniele Miltner Talks Skills, Advice, and More for Aspiring OTs
March 13, 2020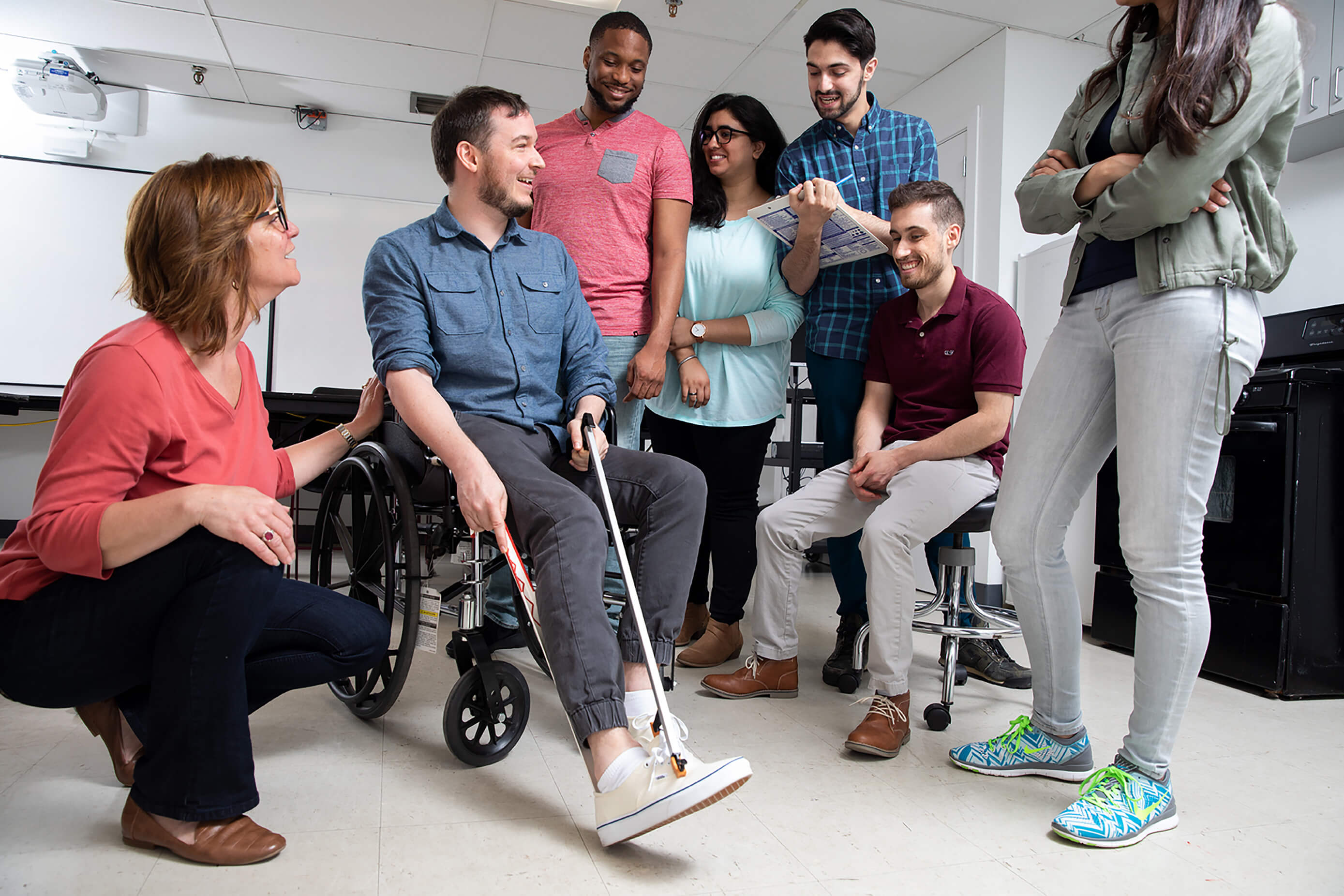 Thinking about applying to occupational therapy programs, and curious about what OT students actually learn—and should know—throughout their studies? That's exactly what we asked Touro SHS student Daniele Miltner.
Miltner is in her last year of Touro's occupational therapy program and takes classes on the Bay Shore campus. "I chose OT because my family friend received various types of therapy growing up, and through watching her receive these services I became interested in occupational therapy," she says.
In college, Miltner decided to do volunteer observation hours in a nursing home, school, and hospital setting. "Having the opportunity to see what occupational therapists do in these settings gave me a better understanding of all the different opportunities I could have and the impact I could make in people's lives with this career path." Now she knows it's exactly what she wants to do for the rest of her life.
When we asked her what every good OT student knows, she gave us not only 10 things they all learn, but also 10 things aspiring OTs should know to make the most of their program. Take a look.
What every occupational therapy student knows
It is okay to not know everything and to always ask questions when you are not sure of something.
How to work as a team and collaborate with your classmates.
How to be organized, improvise, and think on your feet.
How to make splints. (You'll obviously learn this in your program, but if you'd like a sneak peek, check out this YouTube video on how to make custom splints.)
How to perform different assessments/evaluations.
The importance of making patients feel comfortable and tailoring your treatment to the person you're working with. (At Touro SHS, compassion, empathy, and bedside manner are talked about in every program.)
How to utilize everyday items into one's treatment or HEP (Home Exercise Program).
How to properly transfer patients while maintaining proper body mechanics.
What studying technique works best for them—the student—and their learning style.
How to effectively communicate and tailor your communication to your clients and their diagnosis.
What every occupational therapy student should also know
The challenge of working and being in OT school. That's why Touro SHS offers convenient class times and a realistic, supportive faculty.
The importance of still engaging in leisure activities while in school to help you relieve your stress.
Making friends in the program will allow for your days to be more enjoyable and allow you to have people to rely on.
The importance of keeping in touch with fieldwork instructors as future resources when you start looking for a job.
The importance of maintaining good relations with professors; they are who you can lean on for support and guidance and will be with you over these next three years.
The importance of getting involved in clubs and programs such as SOTA, Alpha Pi, and Lobby Day to gain more experience and put yourself out there.
The importance of staying on top of your school workload and not procrastinating.
What works for one person when studying may not work for another, and it is okay to try different techniques until you find one that works best for you.
How to work well with others because a lot of OT programs involve group work.
That it is okay to not get perfect grades—you will get through it and your hard work will pay off and be worth it in the end.
Feeling inspired? Take the next step.