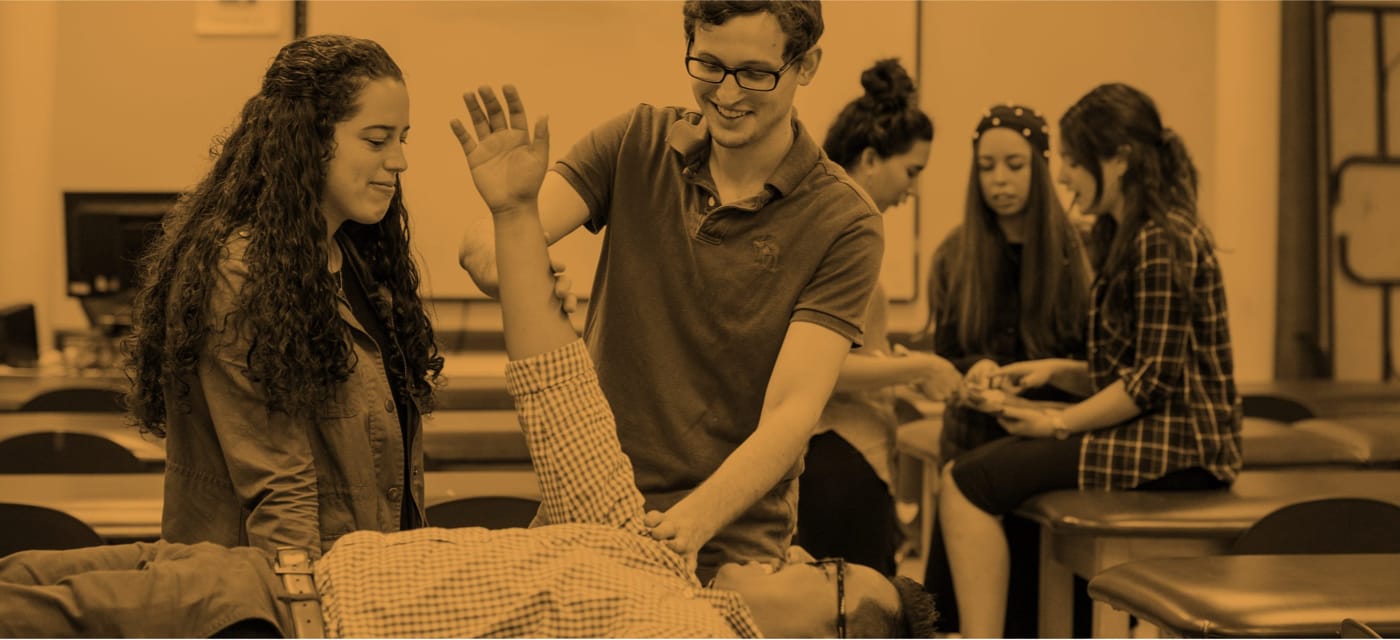 Occupational Therapy BS/MS
Academics
Our curriculum is intentionally designed; starting with a strong foundation in anatomical and social sciences and building up to advanced theory and treatments. Corresponding fieldwork will allow you to put into practice what you're learning in the classroom. We stress a close correlation between theory and practical application in the classrooms, laboratories, and fieldwork. Our faculty use lectures, discussions, laboratory practice, seminars, and presentations to teach. Competency and proficiency are determined by written, oral, and practical examinations, as well as by student presentations and projects.
Program Format
The BS/MS Occupational Therapy Program is a full-time program. Schedules vary by term, but classes typically take place Monday through Thursday between 9am and 7pm and Fridays, 9am-2pm. You can expect to come to campus two to three times per week. Most classes are held in-person, with select classes held remotely synchronously and/or asynchronously.
What You'll Learn
First Year
The first year includes intensive study related to the foundational knowledge of occupational therapy and of mental health. After this sequence of coursework, the student begins to apply the knowledge base to practice during the first fieldwork in a setting that addresses mental health.
Second Year
Building on what you've learned already, the second year curriculum fosters critical thinking skills and occupational therapy practice in pediatrics, geriatrics, and adult physical disabilities. Coursework is designed to add information and skills to foundational knowledge.
Third Year
The final year incorporates graduate-level courses involving advanced theory and treatment interventions that reflect the vast diversity of present-day occupational therapy practice. Other concepts and skills emphasized in the final year include the completion of a research project, the refinement of administrative and diagnostic skills, and the enhancement of skills in analyzing and synthesizing theory and practice. All are essential for professional practice in the field of occupational therapy. Fieldwork completes the third year sequence of coursework.
Upon successful completion of the third year and a culminating project, you will be awarded a bachelor of science degree in health sciences combined with a master of science degree in occupational therapy and are eligible for certification and licensure as an occupational therapist.