5 Health Science-Related Scholarships for High School Students 
High School Students: These Scholarship Opportunities Could Help Fund Your Education
February 21, 2020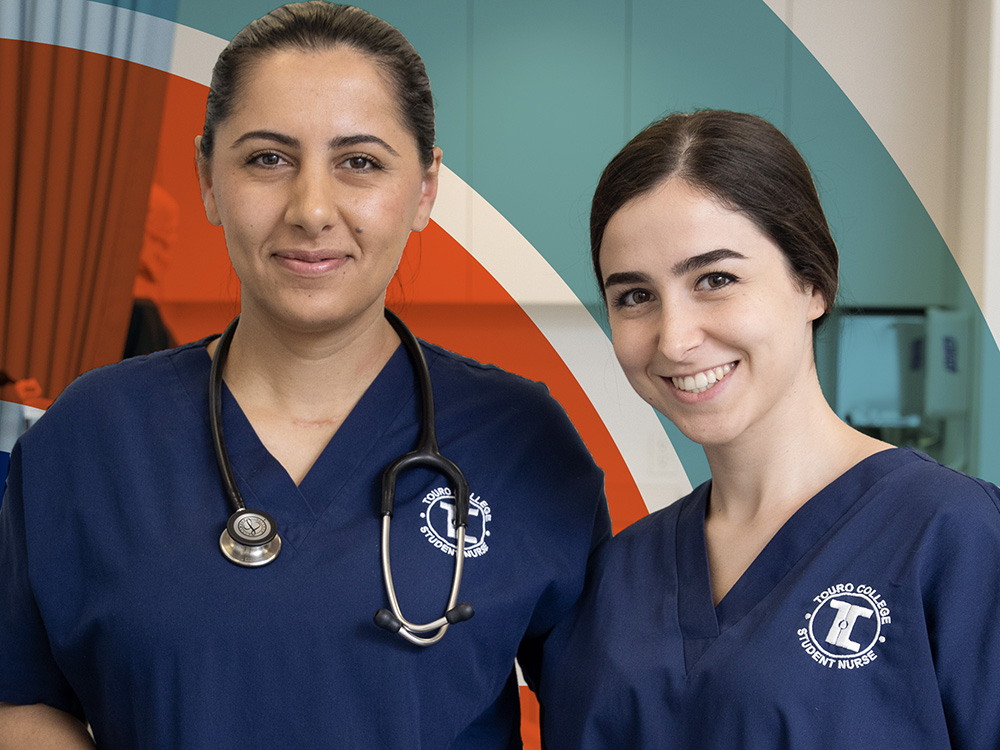 If you're planning on studying an area within the health sciences in college—be it nursing, OT, PT, physician assistant, or other—this post is for you.
In addition to Touro's financial aid options and those offered by any other schools you're considering, there are quite a few additional scholarship opportunities you should know about. We're talking about funds that are provided not by colleges and universities, but instead from associations, private companies, and even retail brands.
To find scholarships that are applicable to your exact interests, we recommend searching online and asking your high school counselor if they know of any. For your convenience, we've also listed a few scholarships here that are directly relevant to the programs offered at Touro SHS.
Keep in mind that these scholarships and many others are for students who have already been accepted to college, but that doesn't mean you can't start researching now! So as you finalize your college plans, be sure to click through each of these for official details.
Occupational/Physical Therapy Scholarship
The award: $2,000
Provided by the Daughters of the American Revolution, this Occupational/Physical Therapy Scholarship is awarded to two students who have been accepted to an accredited school of occupational therapy. DAR chapter sponsorship isn't required, and you can find all the application details right through that link.
Caroline E. Holt Nursing Scholarship
The award: $2,500
Another scholarship from the Daughters of the American Revolution, the Caroline E. Holt Nursing Scholarship is given to three students who have been accepted to an accredited school of nursing and are in financial need. In addition to the application, all they ask for is a letter of acceptance into a nursing program or a transcript that proves the applicant is in a nursing program.
Save a Life Scholarship
The award: $1,500
The Save a Life Scholarship, provided by the American Academy of CPR and First Aid, Inc., is designed to help spread the word about the importance of first aid and CPR training. Any student currently enrolled in, or apply to enroll within the next academic year, in a healthcare-related degree program is eligible to apply.
College JumpStart Scholarship
The award: $1,000
While College JumpStart Scholarship isn't specifically tied to the health sciences, the applicants they're looking for sound exactly like Touro SHS students—people who are committed to using education to better their lives and the lives of their families and/or communities. If you're a high school 10th-12th grader and that sounds like you, check this one out now.
Montem Health and Wellness Scholarship
The award: $1,500
Here's another that is perfect for aspiring health science majors in general. Retail brand Montem's Health and Wellness Scholarship is open to students currently enrolled in high school or college, who are passionate about living a healthy lifestyle. Chances are good that if you're looking to study the health sciences, you're committed to a lifetime of healthy habits. Why not try to earn money for that commitment?
Additional sources to check out
Many Touro SHS students have received scholarships through the Hebrew Free Loan Society. Their UJA-Federation of NY Rose Biller Scholarship Fund, for example, is open to Jewish residents of NYC's five boroughs, Westchester, and Long Island with financial need and awards up to $5,000 per year.
Additionally, be sure to look into the NYC Department of Education's scholarship offers. Several of our PT, OT, and speech students receive tuition funding from them, so long as they have been accepted to graduate school and commit to working for the DOE for a certain period of time.
Connect with Touro
Good luck to all applicants. And remember, if you're interested in studying at the School of Health Sciences at Touro College, we have plenty of financial aid options we'd be happy to discuss with you.