Beyond the Clinic: Career Paths for Physical Therapists
A DPT Degree Can Open the Doors to Countless Career Paths Across Industries
April 03, 2020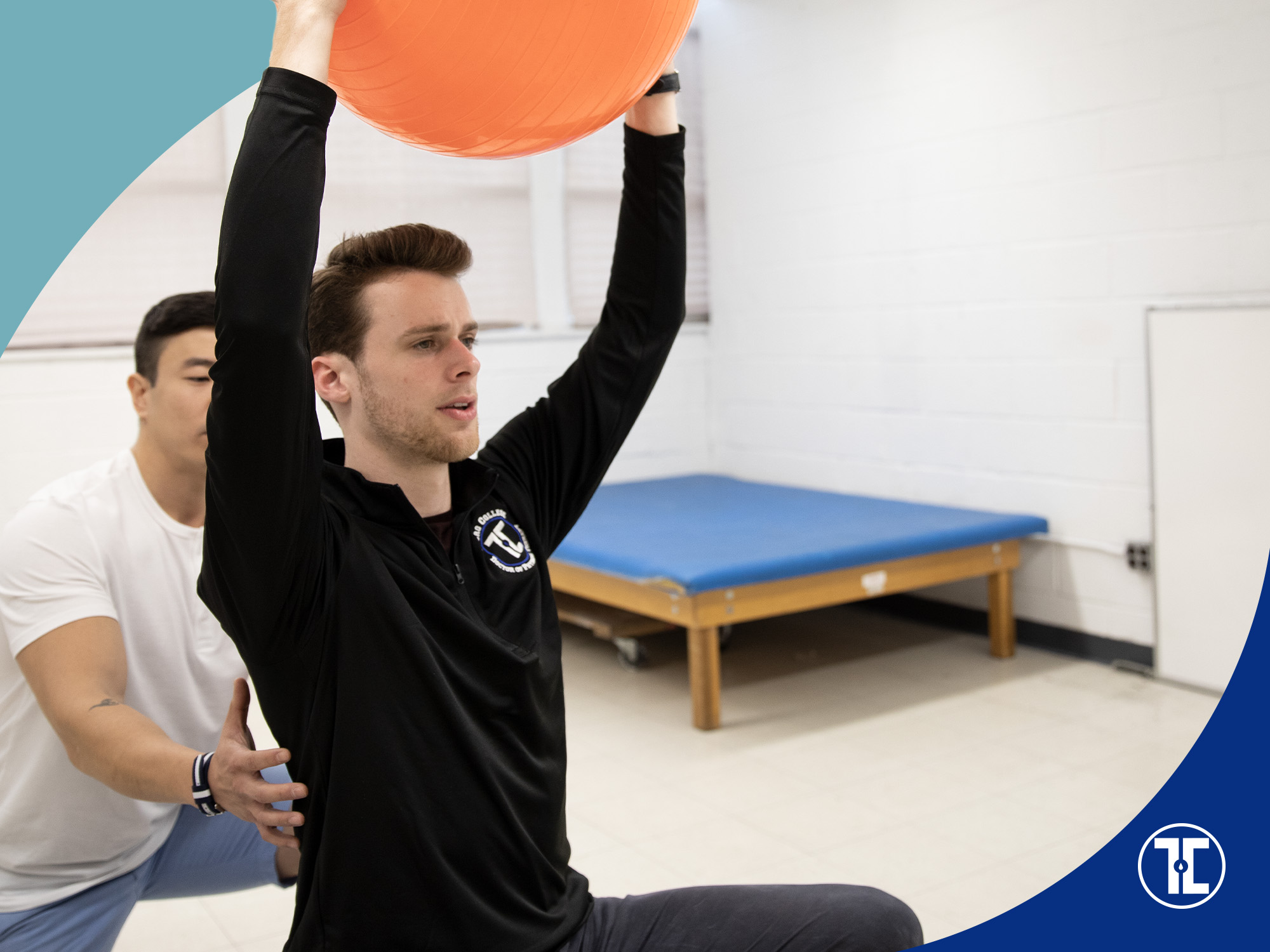 For thousands of Americans each year, hands-on treatment from a highly skilled physical therapist is critical to their chances of returning to the work, sports, and daily activities they know and love.
And the demand for physical therapists is growing—employment of physical therapists jumped more than 30 percent in the past decade and is expected to increase over the next as the Baby Boomer generation enters its 70s and 80s.
So where do all the PTs work, exactly?
When someone says the words "physical therapy," most people would probably envision a clinic packed with training equipment and padded tables, where therapists guide patients in various stages of fitness through a regimen of prescribed exercise. While outpatient clinics are common destinations for Doctor of Physical Therapy graduates, a variety of career paths exist.
Here are just a few career paths for physical therapists you may not have considered.
Hospital and inpatient rehabilitation facilities
Physical therapists work alongside doctors and staff to provide acute care to patients recovering from an accident, surgery, or other trauma and who need to achieve a level of strength or mobility to be discharged. Some work in emergency rooms, where they attend to patients who need treatment for fractures, strains and sprains, and other injuries. Others work in rehabilitation hospitals where they provide intensive therapy to help patients reach a level of fitness at which they can take care of themselves.
Clinical research
At institutions throughout the country, physical therapists conduct research into the management of chronic medical conditions and injuries. Their work can influence protocols and treatments that will have a significant impact on patients nationwide. This list of research studies from the National Institute of Health offers a snapshot of the kind of work currently underway to address ailments such as muscular dystrophy, inflammatory myositis, and neurofibromatosis.
Skilled nursing facilities
Nursing facilities are an area of huge potential growth for physical therapists in the coming years. According to the United States Census Bureau, the population of adults ages 65 and older will top 71 million by 2030. Many of these people will need help maintaining strength, managing pain, and preventing falls. As skilled nursing facilities see an increase in their patient populations, they'll need to hire individuals whose skills can help seniors maintain their independence, mobility, and quality of life. In short—they'll need physical therapists!
Pediatric physical therapy
Physical therapy is particularly important for young children with genetic conditions and illnesses such as cerebral palsy, Down syndrome, and muscular dystrophy, which can severely impact children's long-term physical development. Pediatric physical therapists are instrumental not only in helping address delays in motor skill development but also connecting families with resources such as orthotics, adaptive equipment, and social services they need to ensure their children live the fullest and most productive lives they can.
Professional sports
Weekend warriors need help preventing and recovering from injuries, but so do the pros. Mark Wahl, DPT, a 1998 Touro alumnus, found his niche in the professional golf arena, where he's worked with more than 40 players including four-time major tournament winner Brooks Koepka. "The guys I work with are those that have had injury problems their entire career," he says. "They want me to manage their problems so they can go out and practice again the next day and get better."
Sports media
Professional sports opportunities for physical therapists exist beyond the course, court, and field. Stephania Bell spent several years as a practicing physical therapist and university instructor before moving into television. In 2006, she joined ESPN's popular show "Fantasy Football Now" as an injury analyst and now appears in several programs on the network's platforms. The role is "great for our profession, which generally goes about quietly doing what we do so well," Bell said in a 2008 interview.
Entrepreneurship
Training and practice as a physical therapist can open one's eyes to where processes can be improved. For example, many patients came to Touro alumnus Yitzchok Kolodny, DPT, in severe pain because they simply didn't have the time to find a physical therapist earlier. To help solve that problem, Kolodny and a couple of colleagues developed an app called Theryon: Physical Therapy On Demand to create an easier way to quickly connect patients with local therapists.
Ready to get started?
Learn about how Touro's Doctor of Physical Therapy program can help you take your first steps into this diverse and growing field today.