Carvel Foundation Awards Grant to Applied Behavior Analysis (ABA) Program at The School of Health Sciences of Touro College
Grant Will Support Training to Assist Low Income Parents of Children with Special Needs Facing Difficulties at Home While Helping Children Learn Social Skills
June 23, 2021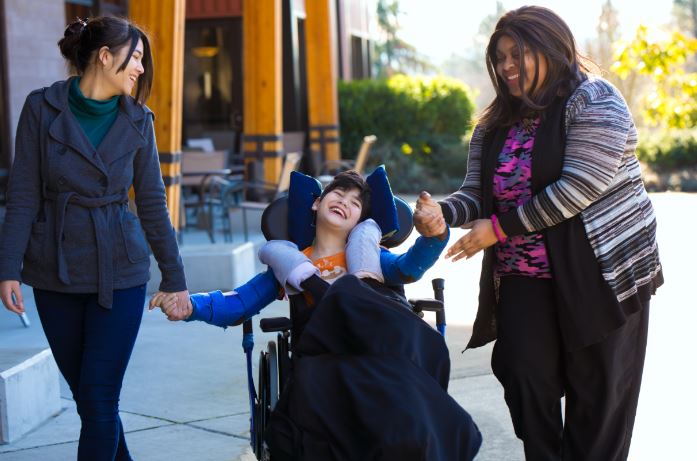 New grant from Carvel Foundation helps Touro faculty to assist children with special needs.
As parents worldwide continue to navigate through new challenges brought on by Covid-19 including assisting their children as they learn via a virtual or hybrid learning environment, low-income families with special needs children living in New York City (NYC) have been hit especially hard. Since children with special needs typically learn best in small groups or contained classrooms, the elimination of in-person school and programs for those with autism and related disorders has disproportionally affected this vulnerable population. Many local families are struggling to ensure their children successfully finish the school year.
"There is a growing need for parent training services geared for parents of children with autism and other special needs. Not all families can easily access much needed services, especially in these pandemic conditions. Through the Carvel grant, I'm honored and excited to begin offering these services remotely to NYC families in need, and I look forward to providing quality services, while offering our students vital opportunities to apply their skills in real-time scenarios under our direct supervision. This is a new opportunity for the ABA program and Touro and we're excited to get this new initiative underway," said Karrie Lindeman, program director and assistant professor of the Applied Behavior Analysis program at The School of Health Sciences of Touro College.
The new initiative, created by the ABA program at The School of Health Sciences of Touro College, is a two-pronged twelve-week training program that will utilize technology to provide eligible parents with the essential tools needed to work through obstacles they're currently facing at home. The program will also focus on increasing independence and enhancing social skills for these children. Carvel is supporting the program with a $45,000 grant.
Initially, twelve video training sessions will be provided to uninsured families in need of services. In addition to the training videos, families will be connected to a clinical team consisting of a Touro student intern and a licensed supervisor who will provide twelve customized virtual trainings for parents and children. This program is free of charge to eligible families and topics include toilet training, behavior modification, and aggression reduction.
Touro faculty from the ABA program will work closely with partner agencies where students are already doing field placements as well as center-based program, and pediatrician offices to offer these key services to clients and patients throughout the city in the near future.