How the Coronavirus Pandemic Will Impact Health Science Education
Expect to See Hybrid Courses, Deepened Compassion, and More as a Result of the Pandemic
May 15, 2020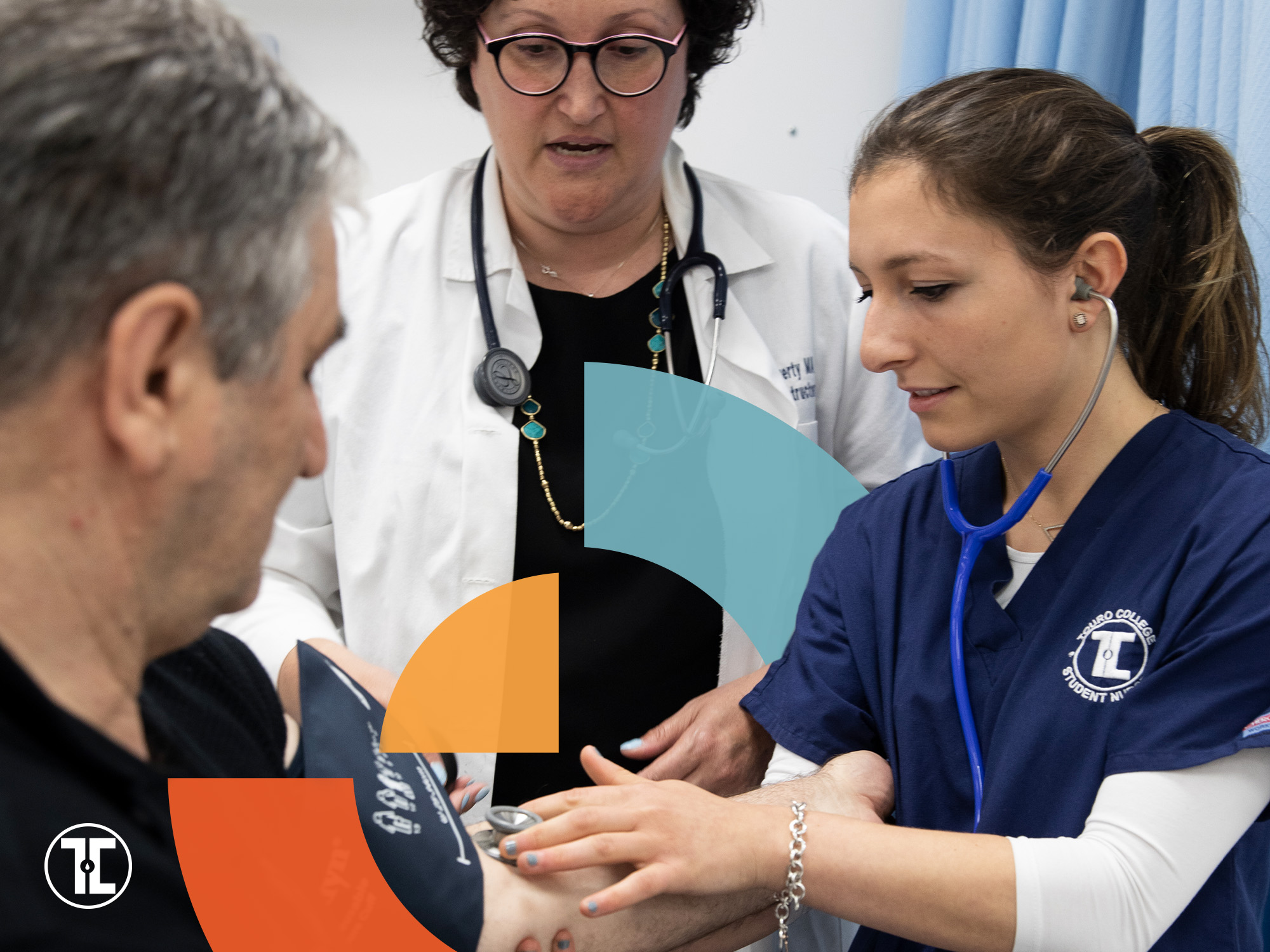 While there continue to be a lot of unknowns surrounding the coronavirus, one thing is for sure: the current situation we're all facing will no doubt impact how the health sciences are taught, learned, and viewed going forward.
In fact, for swift-moving institutions like Touro's School of Health Sciences, the global pandemic has already begun seeping into virtual classrooms and shaping future discussions.

To find out more about this, we spoke to Dr. Laura Hagan, PT, PhD, DPT, MS, Touro SHS's Associate Director of the Doctor of Physical Therapy program. This is how she sees and projects the pandemic impacting health science education, not just at Touro but likely at many other schools of health science:
More health science teaching could move online.
"With no choice but to go online, I think it's made our faculty become really creative with the way we deliver the material," Dr. Hagan says. While Touro SHS faculty have always utilized online resources to complement their teachings, she explains, many of them are realizing now that some of the material they teach is compatible with online learning. "I can't imagine any program being completely online—especially with labs to consider—but I do think some of the didactic material lends itself to the online approach. So I could see hybrid opportunities happening more at SHS: giving students more control over the pace, enabling them to review and learn material online, and then have them be completely hands-on and heavily focused on the lab component when they do come into the classroom," she explains.
Compassion will be stronger than ever.
A hallmark of the Touro SHS experience is that every student has a name, a backstory, a lifestyle—not just a number. Faculty here genuinely care about their students, but the pandemic will make them that much more compassionate. "I think this experience has really given us a different perspective on some of the students' personal situations," says Dr. Hagan. "We're now seeing firsthand some of the struggles that students face outside of the classroom—be that environmental struggles, technology struggles, family distractions, and so forth. Many of which we may not have seen otherwise. I think it's been eye-opening for a lot of people." Dr. Hagan says not only do she and her colleagues have a better appreciation for some of their students' home lives and how that can impact their studying—both online or not online—they're also deeply impressed. "The resiliency our students have, and their commitment to their studies when they have so much going on in their lives...it's making us even more compassionate, more empathetic, and more willing to help them succeed."
Students are recognizing the importance of lifelong learning in the health sciences.
Already at Touro SHS, they've had a guest lecturer who's been treating patients diagnosed with COVID-19 come to speak (virtually, of course) about how all of this is new for even the most experienced professionals. "The coronavirus disease and all the questions we still have about it really drives home the point that when you get into health care, you need to and will become a life-long learner," says Dr. Hagan. "There are situations that you're going to be faced with that you would have never dreamed of, and you're going to have to learn how to manage those cases and those patients and the evolving environment of healthcare."
The pandemic will serve as an example in a lot of in-class and outside-of-class discussions.
Dr. Hagan remembers when the AIDS epidemic was a huge topic of conversation—at the time, it was recent, we didn't have many answers, and it was something all health professionals were dealing with. But as time passed, it became hard for students to relate (and not only that, we've learned so much about AIDS since it first came onto the scene). Now, Dr. Hagan believes the coronavirus will be the next big example. "Whether it's talking about managing stress, being adaptable in the face of adversity, or how to best manage patients with bedside manner while also staying safe yourself, the pandemic will no doubt come up and be used as a prime example."
More people who had never considered going into healthcare could make big career changes.
With so much on the news and in the media about how brave and helpful healthcare professionals have been and continue to be, it's understandable to have your internal desire to help others come to the surface. "It's pretty amazing how everyone in healthcare is playing a role in the pandemic: doctors, nurses, respiratory therapists, PTs, OTs, PAs, the aides. They're all putting themselves at risk, but that falls to the wayside because you know that what you're doing is good for someone else," says Dr. Hagan. Feeling that way yourself? The good news is: it's never too late to make a career change. Dr. Hagan says, "We've had quite a few students who had previous careers and then decided, you know what? It's time for a change."
Take the first step
If that last point hits home for you, no matter what industry or role you're in, there's no harm in discussing your options. And we'd be happy to help; explore our programs and contact us anytime.