SHS Hosts First Faculty Research Retreat
Aimed at Promoting Collaboration and Faculty Research, Touro College School of Health Sciences Initiates Faculty Research Retreat
June 07, 2016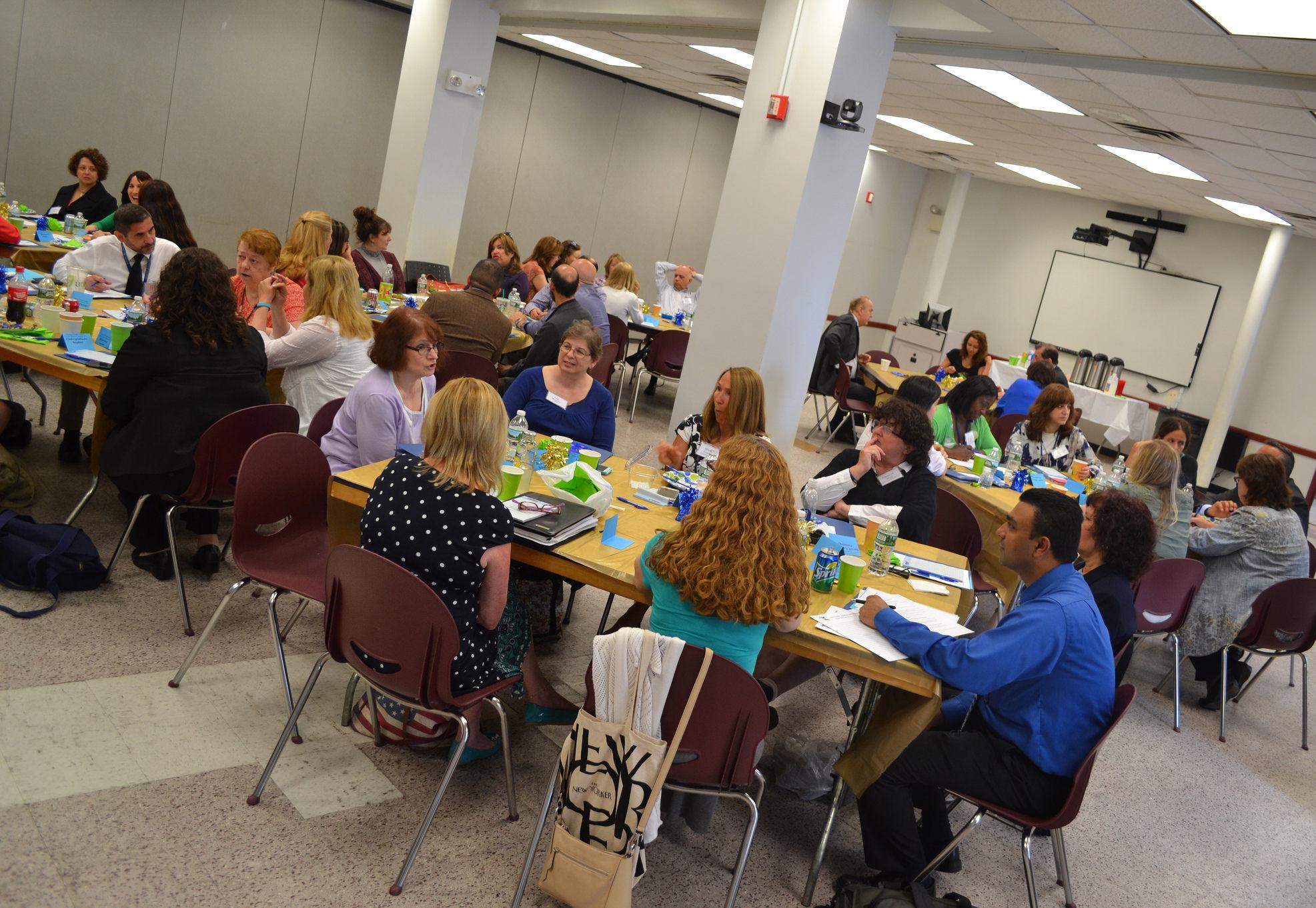 Dedicated to expanding its research footprint and promoting faculty research initiatives, Touro College School of Health Sciences (SHS) held its first annual Faculty Research Retreat on June 2, 2016. The retreat was hosted by SHS Dean Louis Primavera, Associate Dean Frank Gardner, and the SHS Research Support and Development Committee.
The retreat took place at 27 West 23rd St. in Manhattan, which houses the occupational therapy (OT) program and one branch of the physical therapy (PT) program. Professors from each of the SHS departments—PT, OT, physician assistant, behavioral sciences, speech-language pathology, nursing, and undergraduate studies—attended the event for a day of discussion, development, and collaboration.
Dr. Meira Orentlicher, Co-chair of the SHS Research Support and Development Committee, began the program by sharing the main objective of the gathering (to "discuss what [research] resources are available to us") after which Dean Louis Primavera delivered welcome and greetings by encouraging faculty to "increase our research productivity," but not at the cost of other faculty responsibilities. "It's got to be an evolution, and not a revolution," he said.
"There's a place where clinical work and passionate academic scholarship combine to create a synergy that's contagious," said Dean Gardner to the audience of professors, after sharing the research aspect of his own career. "It influenced my ability to be a good teacher and be cutting-edge; it helps you better engage with students; it's being on the front end of the train instead of chasing the caboose.
Two discussion sessions ensued at each table, facilitated by a volunteer faculty member, on the topics of "research as an individual experience" and "research as a collective experience." The groups discussed the strategies they utilize to incorporate research time into their work schedules, motivators for faculty participation in research, and financial resources they have accessed to support their research. "When talking about your interests, you'll find people who are interested in the same research as you," commented one professor on the value of collaboration.
Dr. Isabella Reichel, associate professor in the department of speech-language pathology and chair of the International Cluttering Association (ICA), was particularly excited to meet fellow SHS colleagues with the intention of including them among her international contacts.
SHS's volunteer-based Research Support and Development Committee, established in September 2015 by Dean Primavera, consists of nine faculty members representing each of the programs in the School of Health Sciences. The purposes of the committee are to foster the development of faculty research and scholarship; facilitate and support research activities across SHS; establish interdisciplinary research programs and endeavors; promote training and education on research methodology including research design, data analysis, and research dissemination; encourage and assist in the procurement of research funding from various sources; and recognize research efforts and achievements to further nurture and promote faculty development.
Since the committee's inception, Dean Primavera established the Dean's Awards for Research and Scholarship, for which the committee developed the application procedures and criteria, reviewed applications, and made funding recommendations. In February 2016, five projects (ranging from visual-perceptual attention training to 3D printing) were selected to receive these competitive awards, intended to improve the quality of education provided in the SHS and to enhance clinical interventions.
Currently, members of the committee are planning a series of research training programs. "Research is essential to any educational community because knowledge is our product," noted Dean Primavera. "We are working to create and disseminate that knowledge."
Dr. Yocheved Bensinger-Brody, who is exploring the relationship between cognitive and attentional processes in a longitudinal development research study, thinks the committee presents a "very exciting initiative." "Having the support of infrastructure to do this clinical research and the expressed support of the deans means a lot," she commented.
The program formally concluded with a Town Hall Q&A led by Dean Primavera, but many faculty members continued their discussions after the event. It appears the conversation has only just begun.