Why Small Classes Are So Important for Health Sciences Students
Can't Decide Between Big Or Small Classes? Here Are 3 Reasons to Choose the Latter
June 12, 2020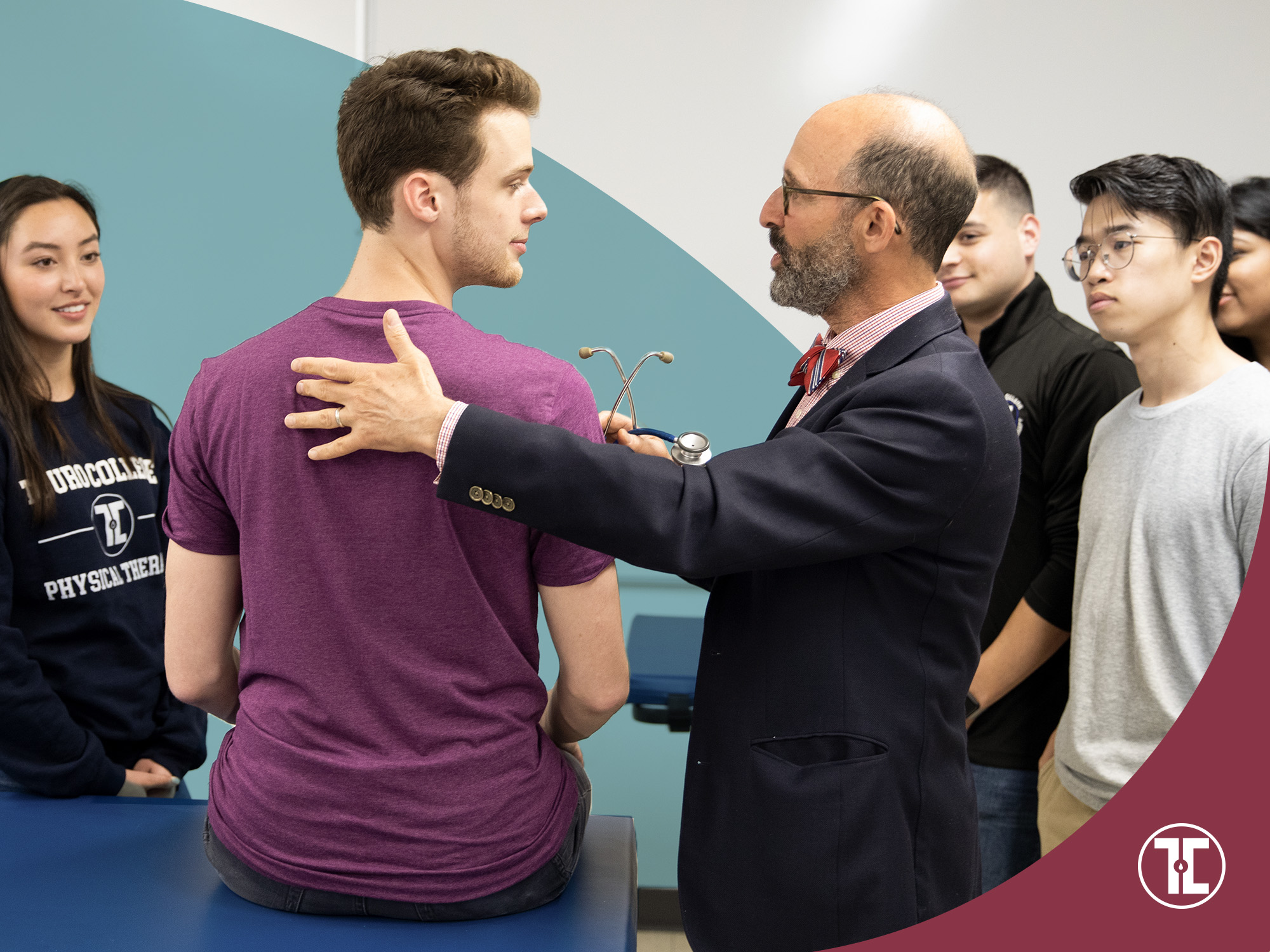 If given the choice between taking a class with 100 other students, or say, 12, which do you gravitate towards?
Of course, a lot of people have their own personal preferences. But if you're in the process of researching health sciences programs and you're not quite sure which class size is best for you, read on.
Here at Touro SHS, we're big fans of the latter: smaller classes and low student-to-faculty ratios across the board, and here's why.
The individual attention is invaluable.
In health science courses where you may need a little extra help understanding some topics or performing certain clinical skills, it's much easier to get that personalized support when your class size is small. With fewer students to educate and mentor, faculty members can more easily discern one student from the next. They're more likely to know your names, your stories, and your aspirations. They'll be able to recognize when you're mastering a subject, falling behind, or perhaps aren't acting like yourself for any particular reason. And when the subject matter is as delicate as what you learn in a health sciences program, that extra attention to your skills and knowledge can mean the world.
Want some first-hand proof? Touro alum and successful OT Sean Getty says, "Although I enjoyed being a student at Stony Brook, the classes had hundreds of people as opposed to Touro, where it was more focused on the individual student rather than a big group setting. Here, I was able to form a deeper bond with my professors as they had the ability to give me one-on-one attention and offer lots of guidance." Read Sean's story on our blog.
It's much easier to form relationships.
For some people, sustaining friendships, mentorships, and study groups outside of class is a lot easier to do when the groundwork is established in class. As you can probably guess, a smaller group of students in the classroom can more naturally lead to those relationships—which not only can be beneficial for your personal life, but also for your professional network.
We like to say that you'll find a second family at Touro, and when you feel comfortable enough with those you're learning alongside, you just may find yourself exposed to even more life-changing opportunities and events. (For example, check out this story of Touro's physician assistant students coming together for a fundraiser led by a cancer survivor.)
When necessary, moving to virtual classrooms can be more seamless.
While in-person learning is ideal for health sciences students, we had to swiftly move our courses online this year for obvious reasons. (We're looking at you, Coronavirus.) The good news is: smaller in-person classes mean smaller online classes, and with just a handful of people logging on to face each other on a computer screen, engagement comes more smoothly. Imagine having to participate in an auditorium-sized Zoom call?
Case in point: Our second-year OT students had to move their OT460 Prosthetics & Orthotics lab over to Zoom. Everyone was able to make two hand-based orthoses… success! Take a look at the photo.
The next step
Sold on small classes, or need more guidance? We'd be happy to chat with you about the program you're interested in and how we ensure a welcoming, supportive atmosphere no matter what you study at Touro SHS.