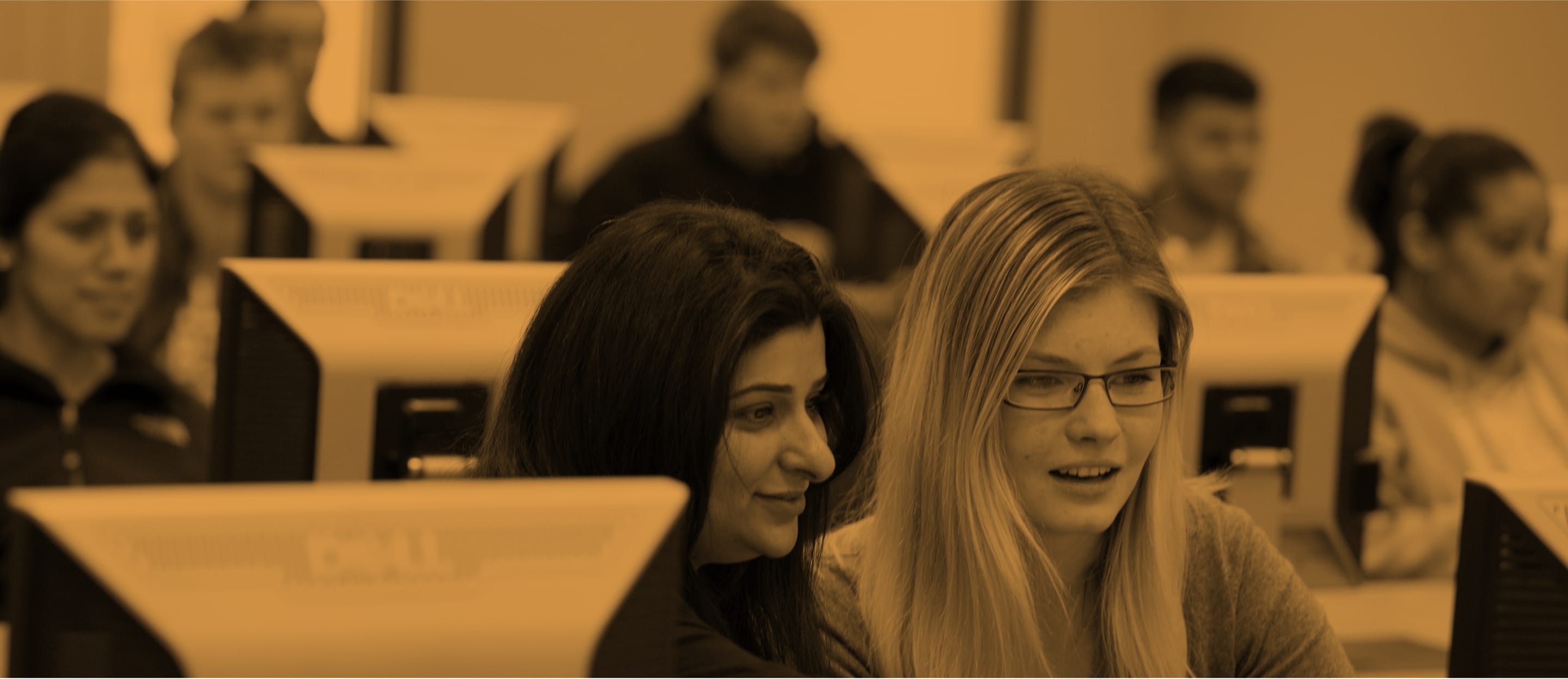 Admissions & Aid
Work Study
Federal Work-Study Program
The Federal Work-Study Program (FWS) provides students the opportunity to work in various departments throughout the School of Health Sciences to earn money to help cover educational costs, particularly for those with a demonstrated financial need. Selection and placement for FWS recipients is determined by student's eligibility, institutional funding and job availability. They must maintain a 2.0 GPA (Unless such GPA does not meet Satisfactory Academic Progress in their school or program of study). Students are allowed to work up to a maximum of 25 hours/week during the fall and spring terms and 30 hours/week during the summer term at a rate of $16/hour for undergraduate and $16/hour for graduate students. Hours must be documented on a timesheet and submitted to the Financial Aid Administrator during the appropriate pay period. Students receive FWS funds in the form of a bi-weekly paycheck for hours worked.
Federal Work-Study Opportunities
Students interested in participating in the FWS program can see available positions in the Financial Services Tab of the TouroOne portal.
Federal Work-Study Guidelines & Timesheet Instructions
1. Eligibility
Students must complete a FAFSA to receive Federal Work-Study.
Students must maintain a 2.0 GPA (Unless such GPA does not meet Satisfactory Academic Progress in their school or program of study) to receive Federal Work-Study.
Students must immediately discontinue Federal Work-Study once notified of their unsatisfactory academic standing.
Students may not exceed their academic year Federal Work-Study.
Students must notify their direct supervisor and the Financial Aid Office if he/she cannot report for work as instructed, or no longer wishes employment. Failure to do so will jeopardize the student's future Federal Work-Study eligibility.
2. Location
Students may only work for their assigned department.
3. Work Days & Hours
TouroOne Employee Web Time Entry (WTE) is the web-based system used to record time worked. Each workday Federal Work-Study student employees are required to log into the system, load the current pay period's timesheet, and click on enter time on the line that says Federal Work-Study Student Pay to record hours worked. Time may not be completed in advance.
At certain locations, there are times where the offices are open for students to work on Holidays. Students may work during scheduled breaks and holidays in the semesters for which they are enrolled and working. During the summer session, a student may only work if they are enrolled for the summer or fall.
Students may not work during their scheduled class time.
Students may not work more than 20 hours per week in the fall and spring term and 30 hours per week in the summer term.
All days and hours must be accurately documented.
4. Pay Period, Due Date & Payroll Date
Each pay period, due date and payroll date can be found on the Federal Work-Study Calendar.
Timesheets should be handed in by 5:00pm on the appropriate day.
Late timesheets will be put with the following pay period.
5. Time In & Time Out
The Time In and Out page is used to document your arrival and departure to and from work. Time must be entered in hh:mm format using 15-minute intervals.
6. Breaks
FWS students must take an unpaid one half (1/2) hour break when working more than five (5) hours and one (1) hour when working 7 ½ hours or more. You must indicate the break on your timesheets.
7. Corrections
Do not use white-out on timesheets.
Do not scratch out, or mark overwritten information on these forms.
If you have any additional questions, please reach out to the TouroOne Help Desk:
help.touro.edu | help@touro.edu | 1-844-868-7666