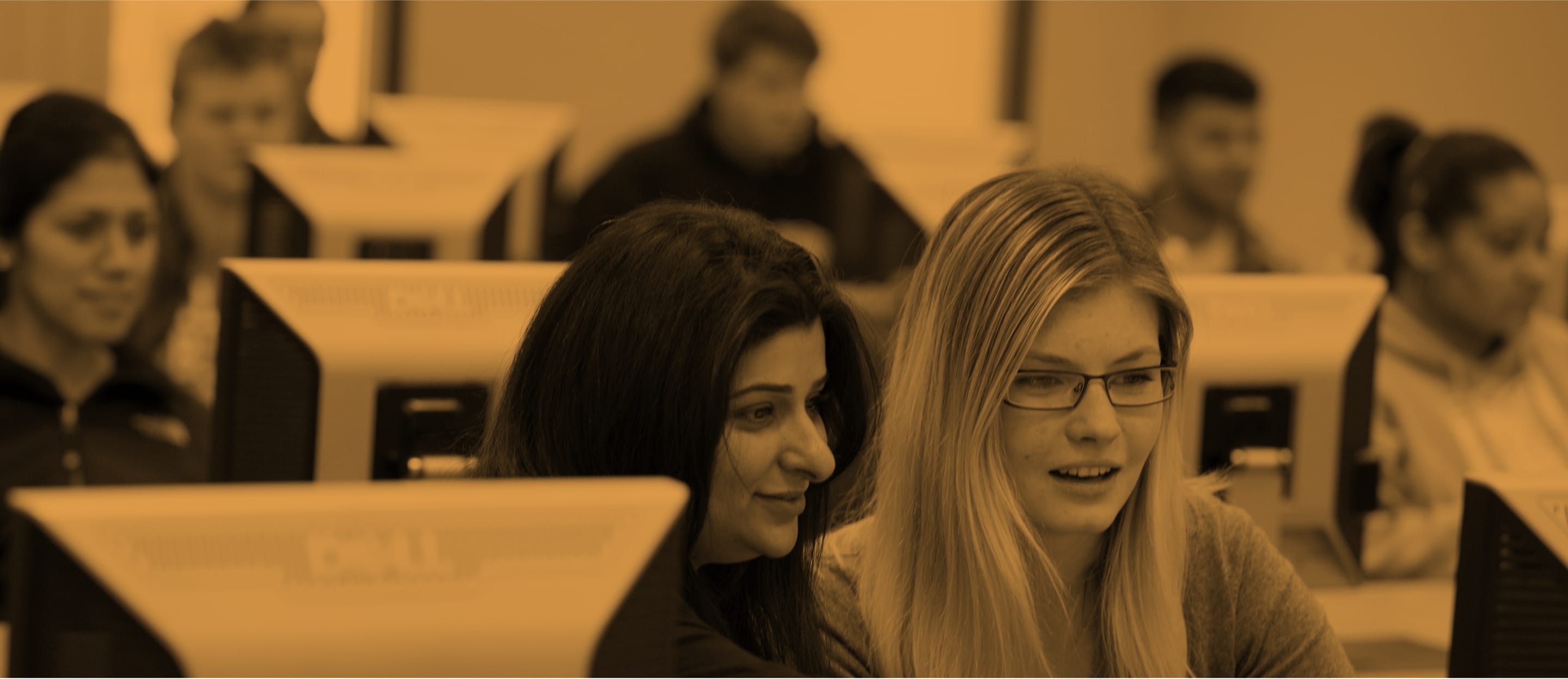 Admissions & Aid
Students with disabilities
Touro College complies with Section 504 of the Rehabilitation Act of 1973, and the Americans with Disabilities Act of 1990, which protects persons from discrimination on the basis of physical or mental impairments for all educational and employment purposes. Assistance is available for students who have physical or learning-related disabilities.
The College is committed to providing reasonable accommodations to students with documented disabilities. Policies and procedures must ensure that students with a disability will not, on the basis of that disability, be denied full and equal access to academic and co-curricular programs or activities or otherwise be subjected to discrimination under programs offered by the College. Students with disabilities seeking reasonable accommodations should do so through the Office of Disability Services SHS Coordinator. A "Handbook for Students and Applicants with Disabilities" can be obtained from the Office of Disability Services and the SHS Coordinator.
A student requesting accommodation for a documented disability under the ADA must meet with the Office of Disability Services SHS Coordinator (Currently the Associate Dean of Student Affairs and Innovation) and submit a Request for Accommodation of Disability Application (RADA). Verbal disclosure prior to or following admission is not sufficient inasmuch as supporting documentation is required and verbal disclosure cannot substitute for required documentation. Students may apply for special accommodations any time during their academic curriculum. However, the accommodation, if granted, is given prospectively (accommodations cannot be supplied retroactively).
Students seeking accommodation must have the following:
The entire process, and documentation submitted, remains confidential. The Receipt for Accommodations is shared with the program in which the student is registered to ensure that faculty and staff provides the approved accommodations.
To obtain a copy of the Request for Accommodation of Disability application or discuss your needs further, please contact the Associate Dean of Students and Innovation, the Office of Disability Services SHS Coordinator at rivka.molinsky@touro.edu