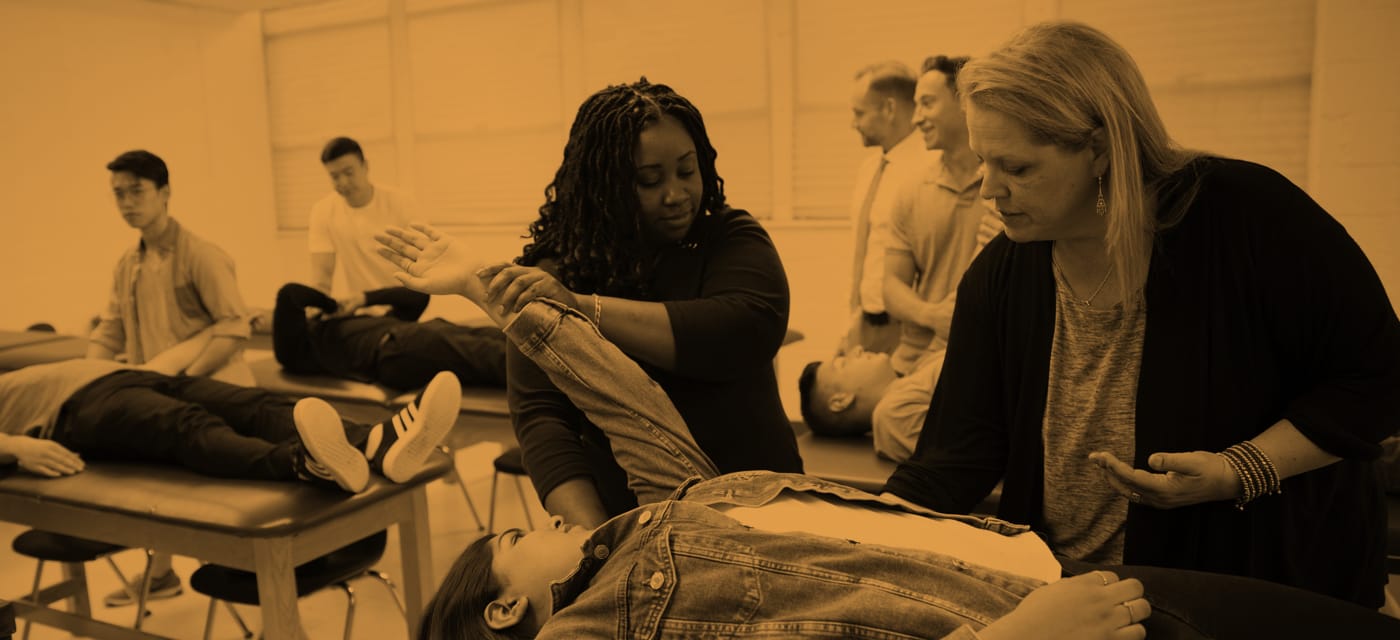 Doctor of Physical Therapy
Academics
The DPT program offers an integrated curriculum designed specifically to prepare students to meet the demands of diverse practice settings in an evolving health care environment.
Classes, Clinical, Community
Coursework increases in complexity throughout the three years in the areas of foundational science (anatomy, physiology, and kinesiology), clinical science (care of neurological, musculoskeletal, cardiopulmonary, and integument disorders), behavioral science (education, administration, and professional development), research, and clinical practice.
The curriculum combines academic and clinical coursework sequenced so that each semester students learn in the classroom and then apply the new skills they've gained immediately after with a clinical experience.
Students are also required to participate in structured community and professional service as part of the curriculum. The DPT Program curriculum is designed to prepare the student to be a leader in any practice area of the physical therapy profession, including clinical practice, research, education, administration, and professional service.
Research
Understanding how research is conducted and how to critically evaluate the scholarly literature is an important part of your education and ability to keep up-to-date on evidence-based practice after graduation, once you're in practice. You will take research courses in the last two years of study that culminate in the completion of formal academic faculty-driven research studies. Students may go on to present their research in local, state, and national forums.