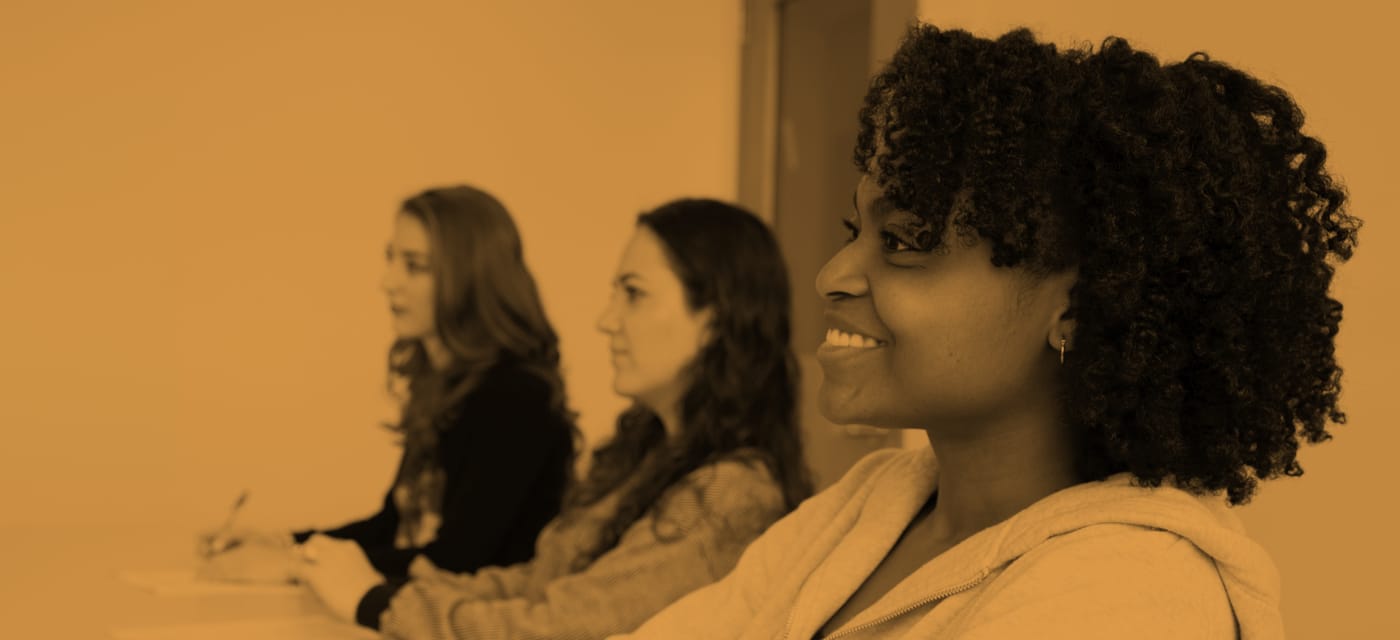 Mental Health Counseling
Master's in Clinical Mental Health Counseling
Mental health counselors provide sensitive and structured support to individuals, families, and groups to help them work through mental health challenges, improve wellness, and move towards career goals. A clinical mental health counseling degree will get you started in the field.
Our 60-credit CACREP-accredited MS in Clinical Mental Health Counseling (CMHC) program lays the groundwork for aspiring counselors to begin work in a highly competitive and rewarding field helping clients. In this graduate program, you'll learn the counseling theory and clinical training you need to become a licensed professional counselor. Taught by clinically active faculty, you'll benefit from their experience and expertise.
Licensure and Certification
The CACREP-accredited CMHC program is registered with the New York State Education Department (NYSED), meeting the educational standards required for licensure in New York State. The coursework in our program includes the 350-hour educational requirements needed to apply for the CASAC-Trainee certificate. Graduates of the program are also eligible to apply to become a Nationally Certified Counselor (NCC's) upon graduation and the passing of either the National Clinical Mental Health Counselor Examination (NCMHCE) or the National Counselor Examination (NCE). Further information about the NCC credential as well as licensure information for other States may be found on the National Board for Certified Counselors (NBCC) website.
What Can I Do with a Master's in Clinical Mental Health Counseling?
After becoming a licensed mental health counselor, you can work in hospitals, schools, mental health centers, government agencies, and even open your own private practice. In NYC, the average salary for a licensed mental health counselor is around $80,000 (Salary.com).
Other career options include specializing in substance misuse, crisis, group, career, and couples and family counseling. Licensed Mental Health Counselors work with a variety of individuals from diverse backgrounds, experiences and age groups.
If you decide to work outside of New York, you'll also be eligible to apply for licensure in all 50 states, the District of Columbia, and Puerto Rico.
Mental Health Counseling Vs. Social Work
Mental Health Counselors and Social Workers help people deal and cope with problems in their lives. So which degree is right for you? Mental Health Counselors are focused on counseling individuals and families, address a specific problem, and offer crisis management techniques. A social work degree addresses a wider range of services, working with organizations and communities, and includes advocacy, policy and access to social services. If you know you're interested solely in counseling, a mental health counseling degree is the most direct path.
Clinical Mental Health Counseling Admissions
Our Mental Health Counseling program offers rolling admissions with a fall admit; we accept students until the class is full. We encourage applicants who are currently employed or have some clinical experience in counseling or a related field. While it is encouraged, prior clinical experience is not required for acceptance.
To apply, you'll need a minimum of 12 semester hours of psychology courses or related social science courses AND a course in statistics, as well as a 3.0 GPA. The GRE is not required, but can be submitted as supporting material to your application. Visit our admissions page for more information or to apply.
How We Train Clinical Counselors
FAYE WALKENFELD, PH.D., PROGRAM DIRECTOR, CLINICAL MENTAL HEALTH COUNSELING PROGRAM: The mental health counseling program is a New York State accredited 60-credit program devoted specifically to counselor education. Our students on average take about two to three years to complete the program. And we've had some very, very good reports about our students from placement sites that they've been at.

IRENA PERGJIKA, CLASS OF 2017: Touro college is a very student-centered environment. The program is focused on the students. It provides you with guidance and support throughout your years here.

And it gives you many opportunities that other programs wouldn't give you. It's very focused on your likes. And it takes into consideration what you would like to do in the future. And you get exposure to all the theories that will be necessary for you if you want to apply those in practice.

ARTHUR FREEMAN, ED.D., PROFESSOR, CLINICAL MENTAL HEALTH COUNSELING PROGRAM: I think the best way to describe it is that it is a practitioner's program. It's designed with an emphasis on the clinical, training people to be clinical counselors.

RABBI AHRON FINKELSTEIN, CLASS OF 2019: It's been a very meaningful experience. First and foremost, the program's strength is that it's very much involved in counseling. And it is involved in many elements of counseling because counseling can take the form of family counseling, group counseling, addiction counseling, et cetera.

FAYE WALKENFELD, PH.D., PROGRAM DIRECTOR, CLINICAL MENTAL HEALTH COUNSELING PROGRAM: We have a new affiliation with the Albert Ellis Institute. And we're very excited. Our students are going to have an opportunity to do the training. And they're going to get their certification at a reduced rate. And our students are very excited about that.

When they graduate from our program, they are graduating with a certificate in the CASAC-T. Our curriculum fulfills all the requirements for the 350-hour certificate program to get the CASAC. Graduates can get jobs in hospitals, clinics, community agencies, and because they get a license, they can also open their own private practice.

IRENA PERGJIKA, CLASS OF 2017: I am in my last year. And I'm currently interning at Zucker Hillside Hospital. And the program has prepared me to be in all of those environments because throughout my academic career here, we have taken a lot of courses that covered a lot of the diagnosis that I'm exposed to.

RABBI AHRON FINKELSTEIN, CLASS OF 2019: The classes are generally aligned at night. And the reason for that is that they want to provide an opportunity for those that work to come to school.

IRENA PERGJIKA, CLASS OF 2017: And they have also an accelerated program, where you can finish in two years or you can finish in three years. So what I liked about Touro a lot is that they accommodated everybody. And they take every student's need into consideration.

RABBI AHRON FINKELSTEIN, CLASS OF 2019: So I would tell a student looking to come to Touro that it is an educational institution with a personal touch, from the faculty to the administration. They're there, behind you, to support you and to help you achieve your goals.

FAYE WALKENFELD, PH.D., PROGRAM DIRECTOR, CLINICAL MENTAL HEALTH COUNSELING PROGRAM: Our faculty is extremely sensitive to student needs. We're a small faculty, and we have small classes. And we really work with the students.
Mission Statement
The mission of the Clinical Mental Health Counseling (CMHC) Program of Touro College is to guide our students to develop into ethically and multi-culturally competent clinical mental health counselors, who strive to provide individual, group, family and marriage counseling services that empower change in client mental health, wellness, education, and career goals.
The program integrates theoretical knowledge with practical counseling experiences that promote the development of the professional counseling skills needed to practice successfully in the field. Graduates of the program fully identify with the clinical mental health counseling profession and are well-prepared to function as mental health professionals in multiple roles including treatment, assessment, advocacy, and consultative modalities with diverse populations with a wide range of mental health concerns.
Accreditation
The Clinical Mental Health Counseling program is accredited by the Council for Accreditation of Counseling and Related Educational Programs (CACREP).
Council for Accreditation of Counseling and Related Educational Programs
500 Montgomery Street, Suite 350
Alexandria, VA 22314
P: (703) 535-5990
https://www.cacrep.org