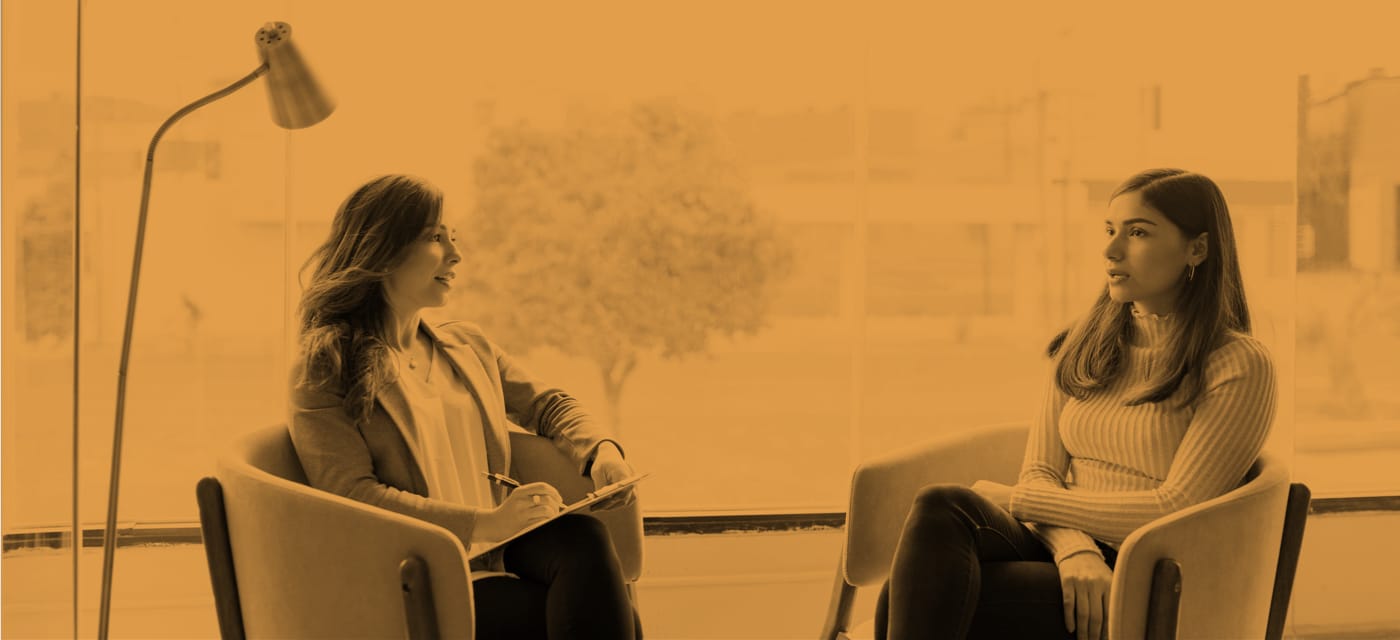 Doctor of Psychology
PsyD Academics
Our focus on the practitioner-scholar training philosophy is aimed at producing psychologists who are both clinically and academically prepared to work as clinicians and researchers in a wide variety of settings. This program design is based on the premise that psychologists working in healthcare settings need a strong foundation of clinical and research skills and is specifically designed to enable our graduates to provide superior evidence-based clinical services and make meaningful scholarly contributions. The foundations of psychology represent the primary base of our program, and we build upon that with in-depth training in general clinical psychology. This training base is complemented by training in clinical health psychology and behavioral medicine, as well as public health issues and system.
PsyD Curriculum Sequence
Built on a foundation of psychological science, our clinical psychology program emphasizes cognitive-behavioral models of practice, although we also provide training in other interventions with demonstrated empirical support. You'll gain a wide range of clinical experience working with culturally, ethnically, and racially diverse populations across the lifespan. You'll learn about healthcare disparities, and how to bring this understanding into clinical practice.
During the first year of the program, you will engage in an intensive series of didactic courses providing a foundation for later clinical training. After successfully completing all first-year coursework, students are awarded the MA degree in General Psychology. Second and third program years are a balance of fieldwork and coursework.
During your 4th year in the program, you will finish your course requirements, make progress on your doctoral dissertation under the direction of a program faculty member, and in many cases complete an additional (optional) externship as further preparation for your clinical internship.
The fifth-year is spent in a full-time clinical internship, which involves a national match process.
For detailed course descriptions and the full course list, see our PsyD curriculum page. Continue reading for externship and dissertation information.
Externship Sequence
After the first year, you'll balance coursework with clinical training as an extern in approved patient-care settings across the NY/NJ Metro area. As a second-and third-year student, you'll complete closely supervised externships at one of more than 50 training sites in the New York-New Jersey metropolitan area, including inpatient, outpatient, community mental health, and medical facilities. During your third year, you'll complete your externship in a more specialized health-related facility.
Externship Hours and Timeline
You are expected to complete a minimum total of 1,200 semester hours of externship, across the first two externships. These clinical experiences begin in the fall of the second year. Externships are designed to assist you in achieving competence in clinical skills and prepare you for the required doctoral clinical internship.
From the wide array of NY/NJ externship options available, you will select a small number of sites each year to which you will apply. In most cases, you will complete general therapy/assessment placements first, before seeking out more specialized placements (e.g. Neuropsychology, Integrated Health/Primary Care).
How an Externship Site is Chosen
You will work collaboratively with the Director of Clinical Training to apply for your externships at clinical training sites. Sites to be applied for will be chosen based on where you are at in the program and your individualized training goals. In the NYC metropolitan area, there is a uniform timeline for externship applications, interviews, and acceptances.
Externship I
You will complete your Externship I training experience conducting intakes, psychological assessments and/or psychotherapy during your 2nd year in the program. This training experience (500 hours minimum) will take place at a community-based site under the supervision of licensed psychologists where you will gain experience in assessment and/or psychotherapy.
Externship II
You will complete your Externship II training experience (500 hours minimum) in your 3rd program year. This externship consists of community placements with clients with a wide range of presenting problems, including clients with health-related difficulties.
Externship III
You may, and in most cases will, complete a third externship in your 4th year of study which should be based in a specialized site tailored to your interests, and should focus on expanding or enhancing skills prior to internship. You'll complete your externship experience over a ten to twelve-month period at the same agency (based on the needs and structure of the agency).
Importantly, it should be understood that the health emphasis of our program requires two externship experiences in a facility providing psychological services within an interdisciplinary health care environment. This is defined as at least 50% of clinical service delivery with health-related issues of patient, family members, and/or interprofessional care teams. If either of the first two externship placements do not provide that experience, a third externship, providing such experience, will be required.
Doctoral Dissertation
The groundwork for your doctoral dissertations begins in your first year. As a precursor to the doctoral dissertation, you are required to become an active participant in faculty-led clinical-research teams in the first year of the program and continuing throughout the first four years of the program. In these teams, generally organized around the faculty member's broad area of clinical research, you will cooperatively discuss research ideas, methodology, and statistical analysis; and engage in the execution of team studies to prepare and submit or present your joint research to scientific journals and/or appropriate scientific conferences.
During the 3rd and 4th years in the program, you will work on your doctoral dissertation under the direction of the program faculty. If not complete by the time you start your internship, work for your dissertation may carry over into the 5th year. The dissertation focuses on scholarly research and demonstrates your competence in engaging in independent research.
During the program, you'll have Dissertation Seminars, which give you structure and guidance for developing your project. You'll learn about conducting a literature search, advanced statistical methods such as multivariate and moderation analyses, and organizing data. You'll also take a Dissertation Supervision course, where you'll work closely with your dissertation chair on your project. After writing your dissertation, you'll prepare for your defense and submit the final document.
Internship
The fifth-year is spent in a full-time clinical internship, which involves a national match process. The doctoral internship is equivalent to a year-long, full-time paid position and is completed under the supervision of experienced and licensed clinical psychologists. It affords you the opportunity to apply your knowledge and skills in order to achieve the professional competence that will be required for licensure and independent practice.
The clinical internship requires a national application process through the Association of Psychology Postdoctoral and Internship Centers (APPIC). As is the case in all doctoral programs in clinical psychology, you can expect to relocate during this year. Internship sites are located all across the country, with the New York City area sites being some of the most competitive in the nation. Sites are listed in the APPIC directory.
Collaboration with Touro College of Osteopathic Medicine and New York Medical College
In implementing the PsyD program, our school collaborates with our sister school in the Touro College & University System, the Touro College of Osteopathic Medicine (TouroCOM). As a PsyD student, you will contribute in a meaningful way to the TouroCOM Community Programs, attend invited speaker colloquia together as appropriate, and utilize medical library holdings as needed. You and your peers will also be active participants in formal and informal inter-professional activities and will contribute to a vibrant inter-professional program of research and educational community.
In addition, available to Touro PsyD students is an opportunity to engage in research and receive supervised clinical experience in the Pediatric Psychology in Hematology/Oncology/Stem Cell Transplantation Research Lab at New York Medical College.
IPE Days
As inter-professional understanding and skill are crucial for clinical psychologists to work in the integrative health care system of the future, you will also participate in Inter-Professional Education (IPE) Days.
During these IPE days, students in Touro's programs in the healthcare field meet to discuss cases from their varied perspectives — pharmacy, medicine, occupational therapy, physical therapy, social work, nursing, and other programs in the health sciences. These experiences, not readily available to many other programs training clinical psychologists, will allow you to become progressively comfortable with the roles and responsibilities of other health care professions, and more knowledgeable of the broader health care environment you will be entering as clinical psychologists.