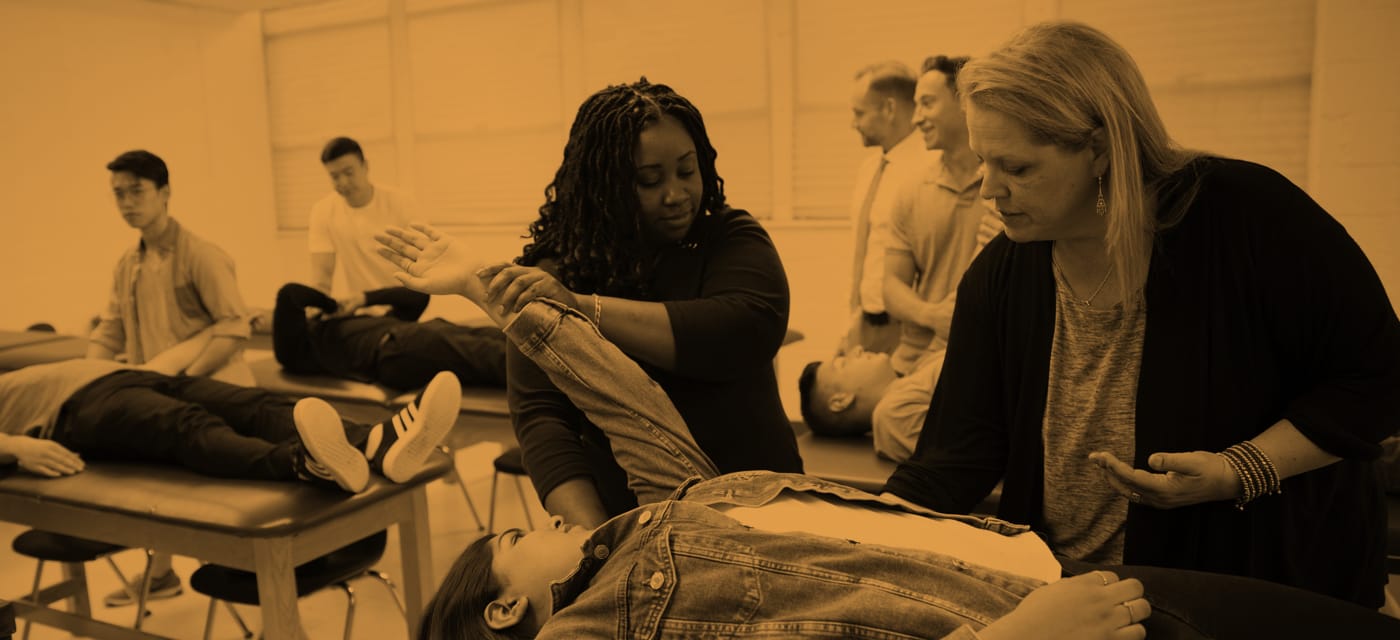 Doctor of Physical Therapy
Clinical Education
The clinical education component of the Doctor of Physical Therapy curriculum allows students to apply the knowledge and skills learned in the classroom to patients in various health care settings.
Under the supervision of a clinical instructor, students are exposed to sub-disciplines of physical therapy such as orthopedics, pediatrics, neurology and geriatrics, as well as specialty areas like sport therapy, aqua therapy, dance rehabilitation and treatment of veterans.
Clinical Education Experiences
Students in the DPT Program participate in four clinical education experiences, which begin after successful completion of the first three semesters.
Clinical Affiliation I - A 6-week experience after the third semester
Clinical Affiliation II - An 8-week experience after the fourth semester
Clinical Affiliation III - An 8-week experience after the fifth semester
Clinical Affiliation IV - The final clinical experience lasting 16 weeks after completion of the sixth and final semester.
We are affiliated with over 300 healthcare facilities on Long Island, in the five boroughs of New York City, and in New Jersey, as well as with various sites across the country. Students have the opportunity to experience a variety of different settings including hospitals, rehabilitation centers, schools, private practices, and skilled nursing facilities. If a student wishes to be placed at a site with which we are not presently affiliated, we will make every effort to establish a relationship with that site.