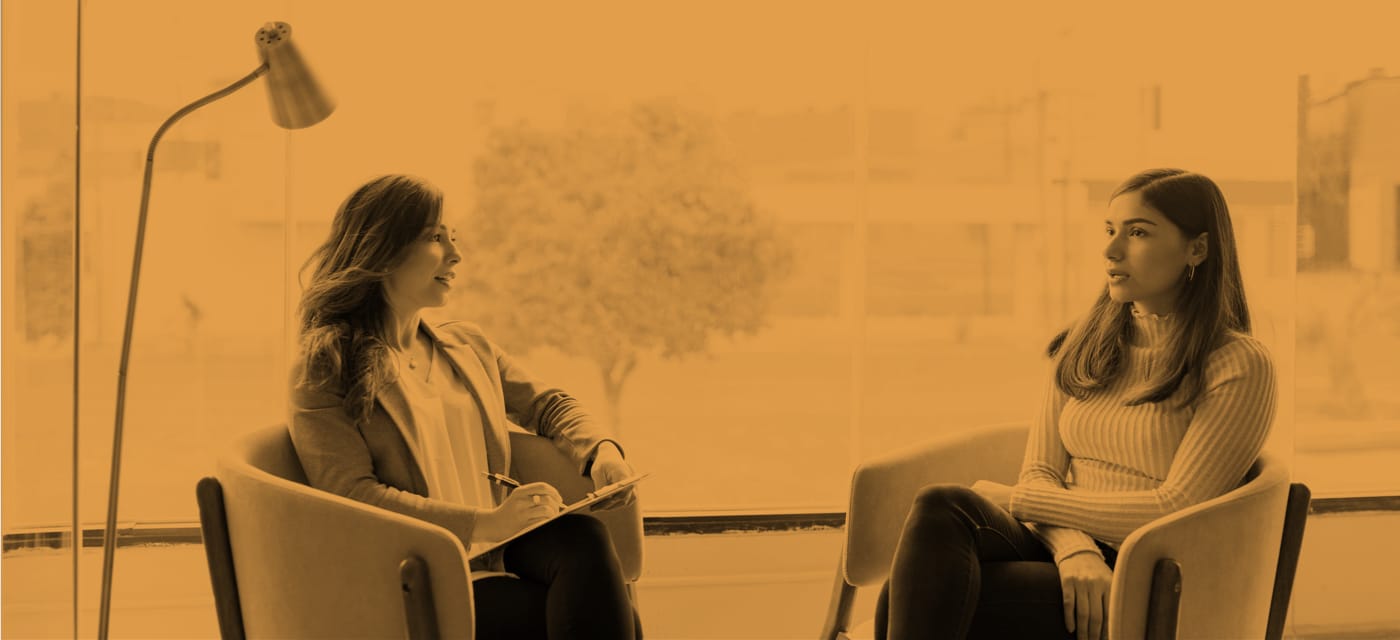 Doctor of Psychology
PsyD Admissions
Admission to the Doctor of Psychology program is rigorous and competitive. All applications are through PSYCAS. Learn more about the admissions timeline and necessary requirements below.
Admissions Timeline
The program is cohort-based with a fall start only. All applications for our PsyD program are completed online using the PSYCAS system. The PsyCAS Admissions portal is now closed for the 2022 cycle. Our admission cycle for Fall 2023 will commence in September of 2022. Be mindful of all deadlines and note the following guidelines:
January 20: Applications must be completed and submitted through PSYCAS. This includes every required component of the application.
Interview dates will be scheduled in late February & early March

Application decisions will be made by April 1 at the latest.
April 15: Deadline for Admitted Applicants' Decisions
Do not wait until the due date to start your application in PSYCAS. To ensure that we're able to receive and process your application, make sure to start your application at least 30 days in advance of the deadline, if not sooner. PSYCAS delays do happen!
If you would like information about our program, upcoming open houses, and admissions cycle alerts, please email our program coordinator at raven.clinton@touro.edu.
How to Apply
The PsyD Program utilizes PSYCAS for our admissions process. PSYCAS stands for "Psychology Centralized Admissions System." PSYCAS is a centralized application service supported by APA and Liaison International. Instructions on how to use the system and how student documents will be uploaded and delivered to PSYCAS for processing can be found in the application: https://psycas.liaisoncas.com/
To apply, you can create a PSYCAS account for free and pay $50 to submit the first application. If you apply to other programs that use PSYCAS for their admissions process (i.e. most doctoral programs in psychology), each additional application is $35. Applicants who belong to specific service organizations, or meet income qualifications, are eligible for a fee waiver.
What You Will Need For Your PSYCAS Application
The following are required for your PsyD application:
Official college transcripts for all undergraduate and graduate work (if applicable)
Official General (Verbal, Quantitative, and Writing) GRE scores (optional for 2023 admission cycle)
Official Psychology GRE scores, if not an undergraduate psychology major (optional for 2023 admission cycle)
Three (3) letters of recommendation from academic/clinical/research work sources (at least two (2) of these will be required to come from academic sources)
A personal statement of career/professional interests
A CV/Resume
You will also have the opportunity to provide a sample of scholarly work (no longer than 30 pages) if applicable. This can be easily uploaded in the "additional document" section of the PSYCAS application.
Admissions Requirements
You will need a bachelor's degree in psychology or a related field from a regionally accredited university or college.
You must have a minimum cumulative undergraduate GPA of 3.0 to be considered. Graduate coursework cannot be added to undergraduate coursework in order to change undergraduate GPA. Graduate course success will be considered as part of the totality of each application portfolio.
The General GRE is required. If you score lower than the numbers listed below, we strongly encourage you to retake the GREs and wait to apply to the program.
General GRE Quantitative: 144
General GRE Verbal: 153
General GRE Analytical Writing: 4.0
Touro ETS Code: 3232
The scores above are minimum scores for admission consideration, but consideration does not guarantee admission. This program is highly competitive and admitted students' scores will likely be above minimums mentioned.
Note for Fall 2023 Applications: While we strongly encourage applicants to take and report the GRE Verbal, Quantitative and Writing sections, if possible, applications without the results of the GRE's will be reviewed fully and without bias.
The Psychology GRE is recommended (but not required) for those with an undergraduate psychology major. For those applicants without an undergraduate psychology major, the Psychology GRE will be required. The recommended minimum score for the psychology GRE is 600.
The GRE Psychology Test is optional for Fall 2023 applications.
You will be required to have a minimum of 18 credit hours of psychology, completed with a grade of B or better. The following courses must be included in these 18 credits:
Introduction to Psychology
Statistics
Research Design or Methods
Abnormal Psychology
Fieldwork and/or research experience related to clinical psychology is highly recommended
What We're Looking For in the Clinical Psychology Doctoral Program
In reviewing and evaluating applicants we consider:
Academic history and proficiency
Professional accomplishments
Potential for completing a rigorous program
Desire to work with underserved communities and within the broad health care system.
Career aspirations/goals and "fit" with the PsyD Program training model and mission
Personal maturity necessary for a health care profession as evidenced in letters of reference and personal interview.
Is the PsyD Program Right For You?
Before applying to our doctoral program, it's important to consider if the program matches what you're looking for academically and professionally. We aim to admit doctoral students who:
Can commit to an intensive, full-time 5 year program
Are eager to learn about how behavioral and physical health are interdependent
Have a strong interest in both scholarly research and clinical practice
Are driven to help address healthcare disparities and work with underserved populations
Meet a certain standard for academic performance
Transfer Credit Policy
Up to 18 non-clinical skills related graduate credits will be eligible for transfer: Courses such as developmental psychology and social psychology would be eligible, courses such as assessment, treatment courses, and/or externship (i.e. skills courses) would not. Graduate courses with a "B-" grade or higher from an accredited college will be considered for transfer credit. All courses must be taken within the last five years to be eligible for transfer credit.
You will be required to submit syllabi of graduate courses for which you would like transfer credit. Because of specific requirements for clinical psychology, courses in social work, counseling, etc., may not be transferrable even though similar in title; content must be substantially equivalent. For transfer of credit to be granted, you must demonstrate that you have completed work which is substantially equivalent to that required by the Touro PsyD Program.
Appropriate faculty will review the submitted syllabi to ensure substantial overlap of course content, defined as a 75% content overlap between syllabi of course to be transferred and most recent syllabi of program course. These faculty will then make a transfer/no-transfer recommendation. The Executive Director will then review the faculty recommendations and make a final course transfer decision.
Admissions Decision
Personal Interview with Program Faculty
After initial file review, a number of qualified applicants will be invited for an interview with the doctoral program. This interview process will include:
A brief program overview by the Executive Director;
A 30-minute interview with a faculty member;
A second 30-minute interview with a second faculty member;
A Q & A session with current students;
A Q & A session with current students;
An opportunity for a follow-up Q & A session with program administration and faculty.
Final Decisions
Our admissions team will make final decisions from the pool of interviewed applicants. A waitlist will also be established, if the pool of applicants so permits. Admitted and waitlisted applicants will be invited to program events and open classes.