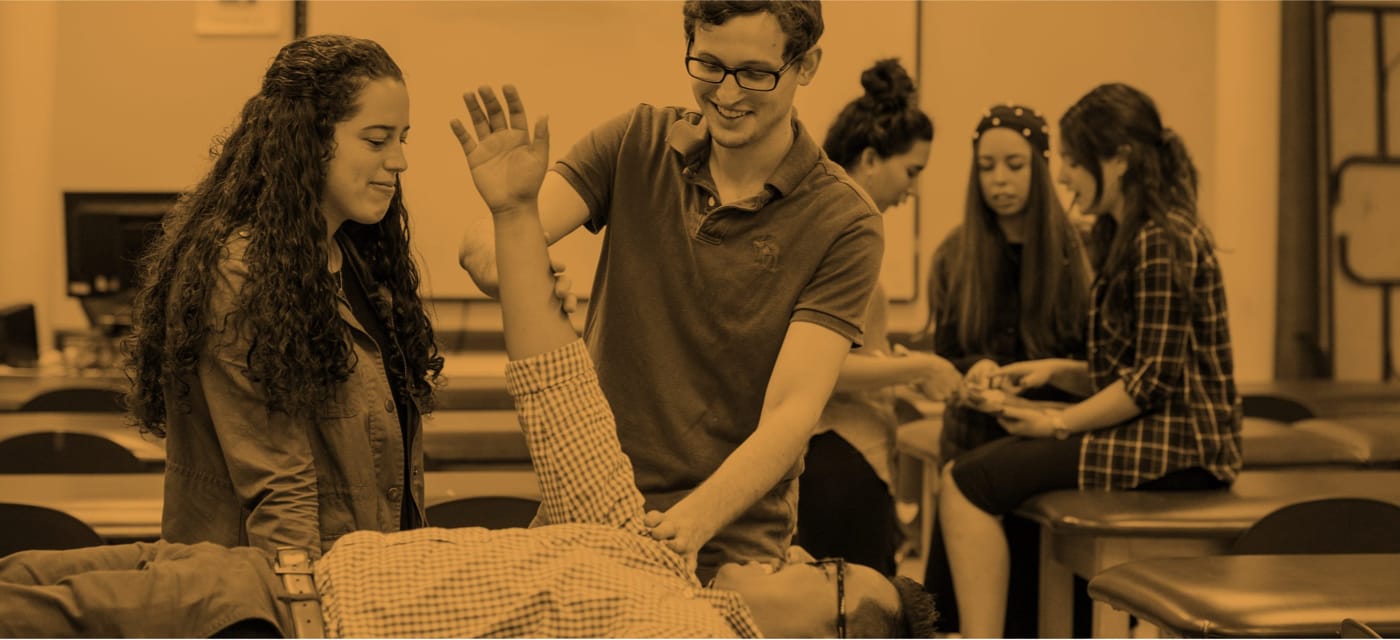 Occupational Therapy
Fieldwork
Fieldwork experience is an integral part of the student's occupational therapy education at Touro College School of Health Sciences. It provides students with opportunities to practice new skills, observe client/patient behavior, model practice after master clinicians, and explore the application of didactic and theoretical knowledge acquired in the classroom.
Fieldwork is integrated throughout the curriculum and must be completed in the established sequence. Successful completion of fieldwork in the proper sequence enhances integration and application of knowledge gained in the classroom. Students are assigned to a fieldwork placement that is selected from a pool of over 400 available fieldwork centers and allows for the timely completion of the entire program of study. Placement may be at local, or distant out-of-town sites. Students may incur expenses for uniforms, travel, housing, and meal expenses related to fieldwork assignments. Students are expected to arrange transportation that will allow for full and punctual participation in all academic and/or fieldwork experiences scheduled throughout the occupational therapy program.
Level I Fieldwork
The goal of Level I fieldwork is to introduce students to fieldwork, apply knowledge to practice, and develop an understanding of the needs of clients. Level I fieldwork experiences are intended as preliminary exposure and exploration opportunities.
Level II Fieldwork
The goal of Level II fieldwork is for the student to develop competence in the skills of an occupational therapy practitioner. Each Level II fieldwork is a full-time, in-depth experience delivering occupational therapy services to clients under the supervision of an experienced occupational therapist for 8 to 12 weeks.