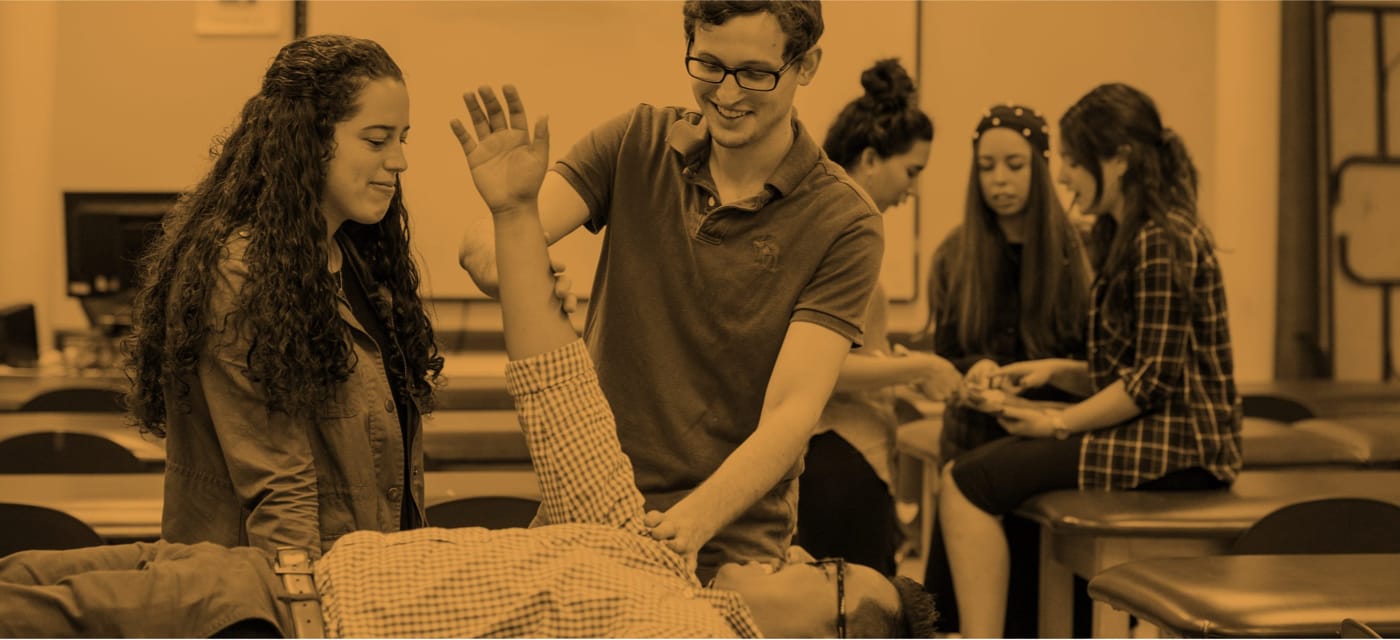 Occupational Therapy
Tuition & Fees
We work hard to keep our tuition affordable and our financial aid counselors are available to go over your financial aid options. Use the net price calculator to help determine the total cost of attendance.
2021-2022 Full Time (FT) Tuition and Fees

Academic Semester 1

Academic Semester 2

Academic Year

Total Cost of Program (3-yr FT program)

Full-time tuition per semester (12 or more credits)

$16,000

$16,000

$32,000

$96,000

Administrative fee (per semester)

$100

$100

$200

$600

Clinical rotation fee (per year)

$1,000

$1,000

$3,000

Technology fee (per semester)

$100

$100

$100

$300

Graduation fee (graduating students only)

$200

$200

$200

Total *

$100,100
*Illustration based on a 3% annual increase in tuition, however, annual increase and fees are subject to change.
2021-2022 Other-Tuition and Fees

Extended study program (per credit fee)

$940

Per credit tuition (less than 12 credits, other than extended study)

$1,450

Tuition deposit (non-refundable, applied to 1st semester tuition)

$1,000

Application fee

$50

Late Registration Fee

$50

Late payment fee (monthly, unless enrolled in a payment plan)

$100.00

Returned Check Fee

$40

Transcript Fee

$10
Students are encouraged to meet with the financial aid counselor early in the application process to plan for the following added expenses:
Additional fees that may be charged. Fees may vary by academic year.
Annual personal expenses for books, travel to school and fieldwork assignments, housing, food, uniforms, supplies, required health insurance, and other items are not included, and will vary greatly from individual to individual.
Students preparing for graduation from the occupational therapy program should anticipate expenses up to $1,000 in order to cover such items as: graduation fee, licensure applications and fees and certification examination fees.
Clinical Rotation fees and Student activity fees are applied to annual malpractice insurance coverage of students, clinical rotation supervision, fieldwork site recruitment expenses, student delegate expenses, lab kits, receptions, lab and course supplies and materials including but not limited to: splinting lab, media lab, anatomy lab, NBCOT exam preparation, and other student labs, activities, and resources.
Tuition Refund Schedule
A student wishing to withdraw from classes must notify the Administration of the School of Health Sciences and the Office of the Registrar by filling out an add/drop form. On approved applications, the bursar's refund schedule will apply.