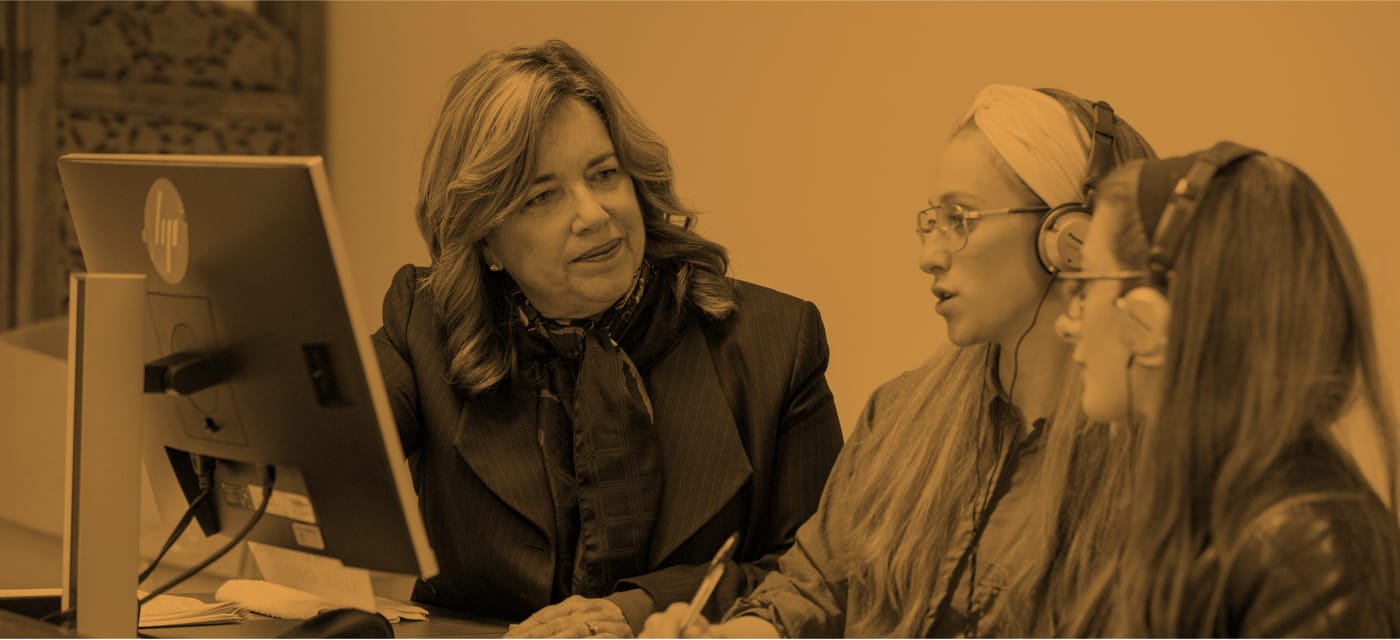 Speech Language Pathology
Admission Requirements
The Master's in Speech Language Pathology (SLP) program is a two year program.
Deadlines
15th
Feb
Application Deadline is Feb 15
Admissions are rolling and preference will be given to qualified early applicants. Review our admissions requirements and application process.
Academic Requirements
A minimum undergraduate grade point average of 3.0 is preferred. Applicants should follow the instructions provided by CSDCAS and arrange to have official transcripts from all post-secondary institutions attended submitted directly to CSDCAS at https://csdcas.liaisoncas.com
A baccalaureate degree with a major in Speech from a regionally accredited institution OR a baccalaureate degree in a related field, provided the following prerequisites have been completed (numbers shown in parentheses are for undergraduate courses offered in Touro's Lander College of Arts & Sciences)

Phonetics (SPLN 208)
Anatomy and Physiology of Speech (SPLN 209)
Normal Speech and Language Development (SPLN 210)
Speech and Hearing Science (SPLN 308)
Audiology (SPLN 309)
Communication Disorders (SPLN 310)

Basic coursework in the behavioral, biological and physical sciences, as well as a course in statistics, are required.
Highly recommended: one course in psycholinguistics or linguistics and one in aural rehabilitation
Applicants whose native language is not English, or who did not graduate from a college in the USA or other English-speaking countries, must also demonstrate proficiency in English through satisfactory performance on the TOEFL examination or IELTS examination. Our international student services department can help with any questions.

Test of English as a Foreign Language (TOEFL) – minimum score of either 550 (paper-based), 213 (computer-based), or 80 (Internet-based)
International English Language Testing System (IELTS) – minimum score of 6
Pearson's Test of English – Academic (PTE) – minimum score of 58
Graduate Record Examination (GRE) scores are not required but could enhance your application. If you would like to submit your GRE scores, our college code is 4998.
Admission to the SLP program is highly competitive and on a selective basis. Meeting minimum requirements does not guarantee admission to the program. A personal interview and a writing sample may be requested. The program reserves the right to randomly interview students.
TEACH NYC Scholarship
The Graduate Program in Speech-Language Pathology participates in the New York City Department of Education Graduate School Scholarship Program (TEACH). Get more information and the application on the TEACH NYC website.
Transfer Credits
A maximum of 12 credits may be transferred from an accredited graduate program. The acceptance of courses is at the program's discretion. Please see the School of Health Sciences Bulletin in the Students section of the website for further information on transfer credits.
Questions? Contact us.
Admissions Office
225 Eastview Drive, Central Islip, NY 11722
866-TOURO-4-U
enroll.health@touro.edu