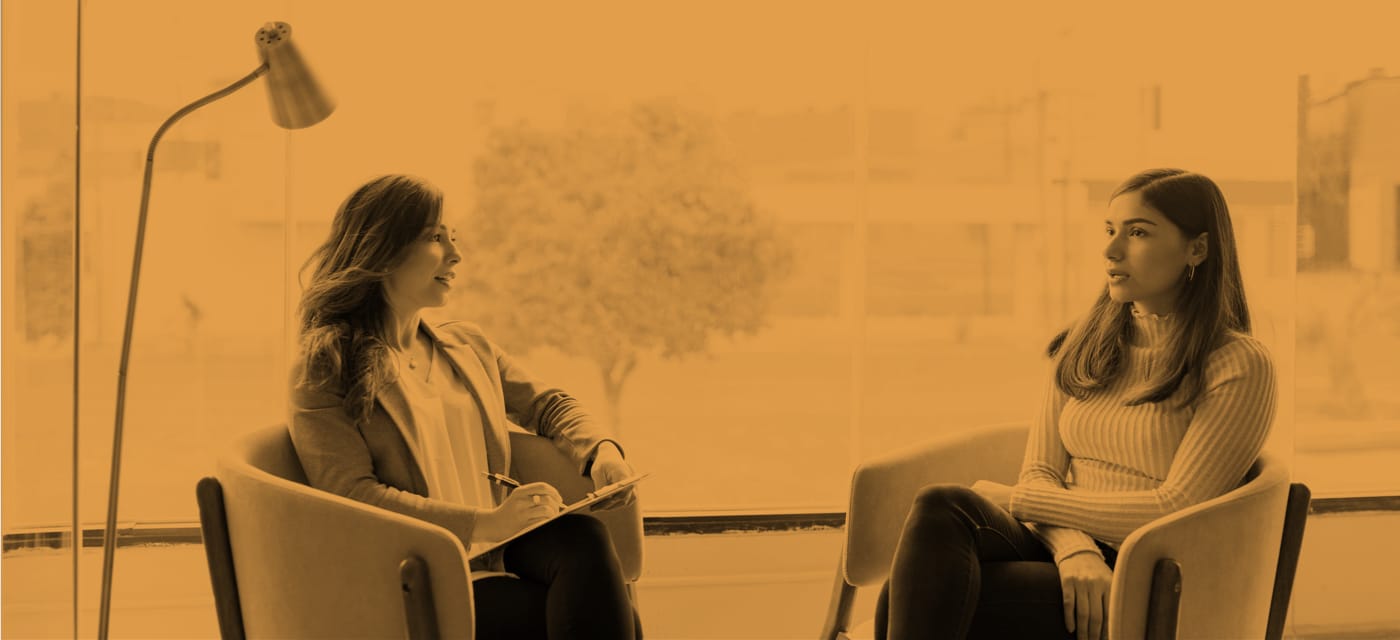 Doctor of Psychology
Doctor of Psychology (PsyD) in Clinical Psychology with Health Emphasis
Our unique PsyD program, with a health emphasis, gives 15 driven candidates each year, the support, training, and experience to provide superior evidence-based clinical services and make important scholarly contributions.
The Doctor of Psychology (PsyD) in Clinical Psychology program within The School of Health Sciences of Touro College, combines the academic, research, and clinical experiences necessary to prepare you to become a licensed clinical psychologist in the State of New York. With our health emphasis and the training provided, you will be ready to work as a psychologist in traditional mental health settings, in private practice, as well as in an increasingly integrated healthcare system with medical patients, and in collaboration with a variety of health care providers. The 114-credit full-time on-campus PsyD program in Clinical Psychology, Health Emphasis, requires a minimum of 4 full-time academic years of graduate study plus a full-year clinical internship prior to receiving the doctoral degree.
A Practitioner-Scholar Training Philosophy
Our teaching and training philosophy is consistent with the practitioner-scholar model of training. The bidirectional integration of the functions of the practitioner and scholar is critical in translating and implementing empirically-based assessment and treatment approaches to diverse settings and furthering the scientific foundations of clinical psychology.
The program's practitioner-scholar training philosophy is aimed at producing psychologists who are both clinically and academically prepared to work as clinicians and researchers in a wide variety of settings. This program design is based on the premise that psychologists working in mental and physical healthcare settings need a strong foundation of clinical and research skills and is specifically designed to graduate skilled clinicians and scholars.
Our expert faculty members bring knowledge gained from their professional career and their own specialized clinical practice and research interests.
By the Numbers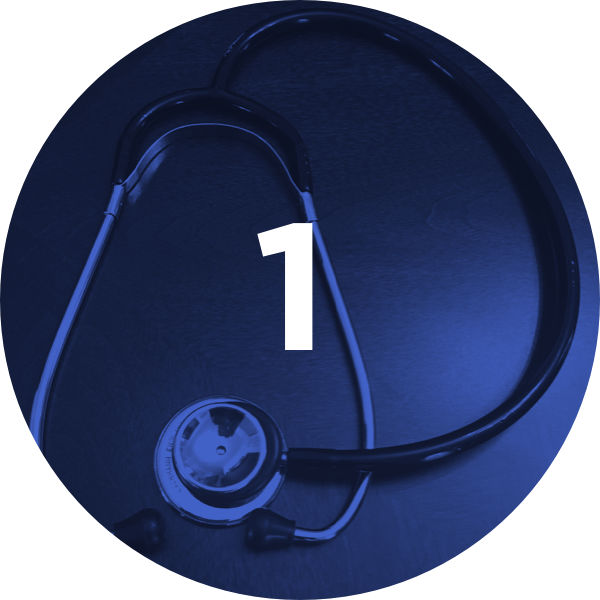 Only PsyD program in NY with a health emphasis.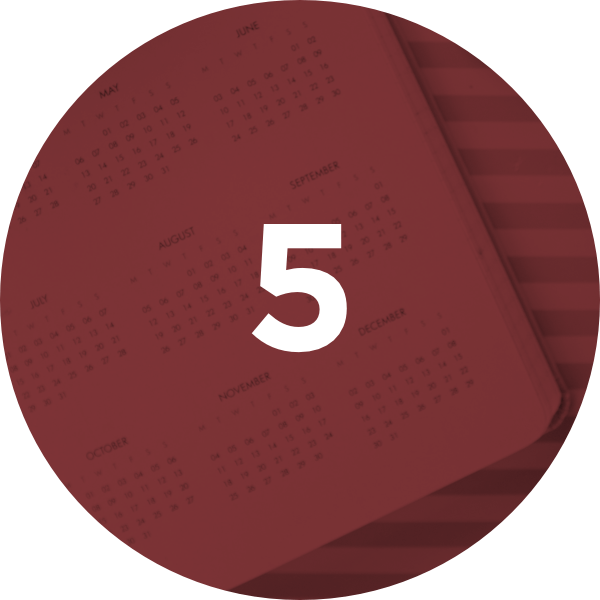 Years to complete the PsyD program.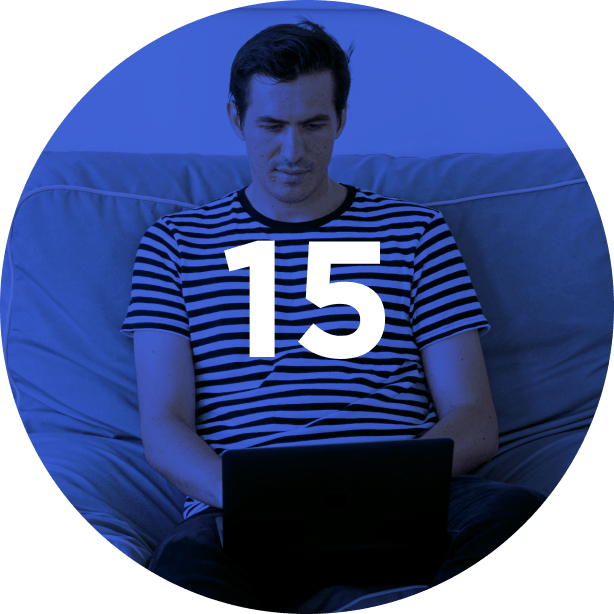 Number of available program slots each year.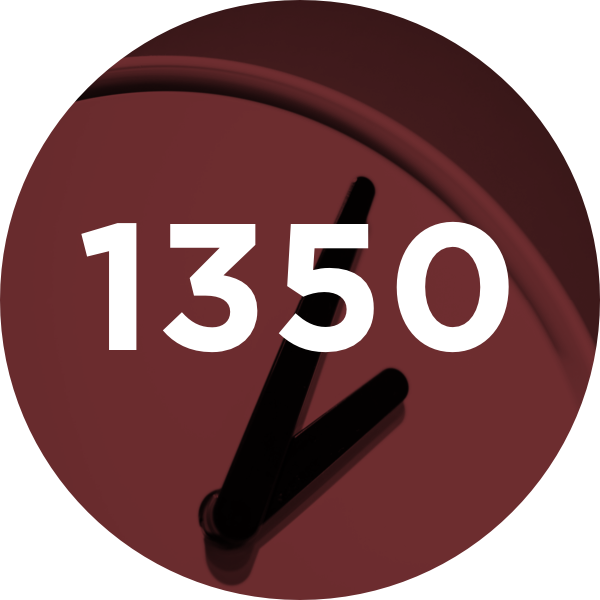 Minimum number of externship fieldwork hours you'll clock.
Health Emphasis: How Psychology Fits into an Integrated Health System
Our PsyD degree prepares you to work as a general psychologist, but also provides the specialty training to work within a larger medical environment and on the frontlines of a healthcare system that is increasingly interdisciplinary and integrated. Through your course work and clinical experiences, you'll be trained to address mental health issues in a medical, as well as behavioral health, setting. You'll take specialized courses in healthcare and aging, the healthcare system, and neuropsychological assessment, and clinical health psychology/behavioral medicine in addition to general and advanced courses in assessment, treatment, consultation, ethics, and diversity.
As a practicing psychologist on an integrated healthcare team, your work might vary from a 1-2 session conversation with a patient who is mildly depressed, to a long-term intervention as a patient copes with trauma or chronic disease. You might work in a setting in which you have brief sessions with a diabetic patient who is not adhering to their medication regimen or proper diet, treat a patient whose anxiety is interfering with daily activities, help patients with debilitating eating disorders, or work at a cardiac rehabilitation unit and help patients with stress reduction and lifestyle modification.
Clinical psychologists have important roles at medical centers, VA hospitals, long-term COVID facilities, and helping allied health care professionals with pain management, obesity, addiction, and medication mismanagement. In many medical settings, including primary and specialty care facilities, and behavioral health facilities, psychological treatment is increasingly emphasized for overall health and well-being.
The pandemic and health disparities have created a great deal of stress, impacting both mental and physical well-being. In this new world, our program emphasizes creating 21st century psychologists to respond to new and challenging realities. — Jeff Gardere, PhD, ABPP, Associate Professor
Becoming a Licensed Clinical Psychologist
In our Doctor of Psychology (PsyD) program, you'll complete rigorous didactic coursework and earn the necessary pre-doctoral clinical experience for license eligibility in NYS.
After graduation, prior to receiving your NYS licensure, you'll need to earn one year of additional experience practicing under the supervision of a professional psychologist and to pass the Examination for Professional Practice in Psychology, which is the national licensing exam. In NYS you may choose to take your licensure exam right after graduation, or after completing your additional year of training.
All states and territories in the U.S. require licensure applicants to achieve a satisfactory score on the Examination for Professional Practice in Psychology (EPPP). Many states also require a jurisprudence examination (i.e., an examination covering the laws and rules governing the practice of psychology in that jurisdiction) and/or an oral examination in addition to the EPPP. Information on which jurisdictions require supplemental examinations, as well as other licensure-related information, can be found at www.asppb.net/page/psybook
PsyD Program Curriculum
Our clinical psychology program is built on a foundation of psychological science and emphasizes cognitive-behavioral models of practice, and trains you in evidence-based therapies as well as other interventions with demonstrated empirical support. In this doctoral program, you'll gain a wide range of clinical experience working with culturally, ethnically, and racially diverse populations across the life span. You'll learn about healthcare disparities and how to bring this understanding into your clinical practice.
Didactic Coursework
During the first year of the program, you'll take an intensive series of foundational courses in the psychological sciences that prepare you for later clinical training. Later in the program, you balance more advanced didactic courses with clinical training experiences and are engaged in scholarly activities throughout.
Learn more about academic coursework and externship on our PsyD Academics page.
Externship (Practicum)
Second, third, and fourth-year doctoral students take part in closely monitored externships at one of 50 respected training sites in the New York-New Jersey metro area. These externship opportunities are in outpatient, inpatient, medical, and local mental health facilities.
Dissertation
During the 3rd and 4th years in the program, you will work on your doctoral dissertation under the supervision of a program faculty member. The dissertation demonstrates your ability to think critically and address an area of clinical interest.
Internship
The 5th year is mainly focused on a full-time clinical internship in clinical psychology. In this position, you'll apply what you've learned in your practicum and coursework and work under the supervision of licensed clinical psychologists. Finding an institution for your internship is competitive and involves a national match process.
How Our PsyD Prepares You For the Future of Healthcare & Psychology
DR. FRANK GARDNER, EXECUTIVE DIRECTOR, PSY.D. PROGRAM: I'm excited today to announce the beginning of our new PsyD program in Clinical Psychology with a health emphasis in the School of Health Sciences at Touro College.

DR. JEFFREY GARDERE, INTERIM DIRECTOR OF CLINICAL TRAINING, PSY.D. PROGRAM: We are going to be recruiting individuals just like you who are interested in being the healers in this 21st century.

DR. FRANK GARDNER, EXECUTIVE DIRECTOR, PSY.D. PROGRAM: We have a health emphasis to our program. It's the only PsyD program in the New York metropolitan area that has that difference, and the health emphasis is the way that we are helping to prepare people for the jobs that are going to be available in the next decade, two decades, three decades.

DR. JEFFREY GARDERE, INTERIM DIRECTOR OF CLINICAL TRAINING, PSY.D. PROGRAM: This PsyD program is unique because it allows you to be able to work with other professionals, be part of an interprofessional team that is addressing so many of the health issues that are common to the world today.

DR. FRANK GARDNER, EXECUTIVE DIRECTOR, PSY.D. PROGRAM: We will have the smallest PsyD program in the Metropolitan area. We are taking a limited number of students per year, smaller than other programs, and that allows us to give more attention to our students. It allows us to mentor them and work with them developing the career trajectories that they want. So our goal is for every one of our graduates to have the exact career that they'd like to have.

DR. JEFFREY GARDERE, INTERIM DIRECTOR OF CLINICAL TRAINING, PSY.D. PROGRAM: The PsyD program here at Touro College is one that is multicultural because we really do emphasize cultural sensitivity and cultural competence in working with patients. Our PsyD program is accepting applications right now, and we look forward to reading them and, of course, to meeting you.

DR. FRANK GARDNER, EXECUTIVE DIRECTOR, PSY.D. PROGRAM: We hope to meet with you and really look forward to seeing you in our program studying with us.

[MUSIC PLAYING]

Faculty Research Interests
Our PsyD program faculty members are distinguished scholars and clinical practitioners with varied research interests. During the program, PsyD candidates will be directly involved with faculty research projects. As a PsyD candidate, you will have the opportunity to grow with the research, participating in all aspects of design, data collection, administrative duties, and analysis.
The following introduces a few of our faculty members and outlines possible research areas you can be involved with in our program.
Frank Gardner, PhD, ABPP, the Executive Director of the PsyD Program, was the founding editor of the Journal of Clinical Sports Psychology and has expert knowledge of sport and performance psychology, in addition to his broad expertise in cognitive behavior therapy. His clinical and research areas include the role of emotion dysregulation in anger, violent behavior, and chronic illness as well as the use of biometric wearables in understanding physical and emotional wellbeing.
Lila Pereira, PhD, Clinical Associate Professor, conducts research focused on adjustment and quality of life after a medical diagnosis, in the Pediatric Hematology, Oncology, and Stem Cell Transplantation Division at Maria Fareri Children's Hospital. Current research projects include the role of digital storytelling in trauma processing for young adults, and the quality of life of sibling donors in stem cell transplant.
Yosef Sokol, PhD, Assistant Professor, is the MIRECC Health Specialist Research Scientist at the Bronx VA Medical Center, where he oversees a variety of funded research projects. His research has been designed to develop and evaluate efficacy of a recovery-oriented treatment for post-suicidal patients, as well as develop a theoretical model of post Covid-19 psychiatric conditions that integrates direct medical and psychiatric sequala with psychosocial downstream effects of loss of functioning. 
Visit our PsyD Faculty page to learn more about our faculty research projects and areas of expertise.
Program Prerequisites and Admissions Requirements
Admission into our doctoral degree program is highly competitive. In order to be considered, at minimum you'll need a bachelor's degree with at least a 3.0 GPA, three letters of recommendation, and combined verbal and quantitative GRE scores above 300. For fall 2023 admissions GRE scores (verbal, quantitative, writing sections) are optional.
If your undergraduate degree is in an area other than psychology, you'll also need to submit Psychology GRE scores. You'll need to have a minimum of 18 credits in psychology, with a grade of B or above, including a course in Introduction to Psychology, Statistics, Research Design or Methods, and Abnormal Psychology. A course in physiological psychology or its equivalent is highly recommended but not required.
All applications are through PSYCAS. For more detail on prerequisites and admissions requirements, visit our PsyD Admissions page.
Accreditation Status
The PsyD Program at the School of Health Sciences of Touro College is approved by the NYS Department of Education. The program has been developed in accordance with APA accreditation guidelines and we intend to apply for APA accreditation at the earliest possible time.