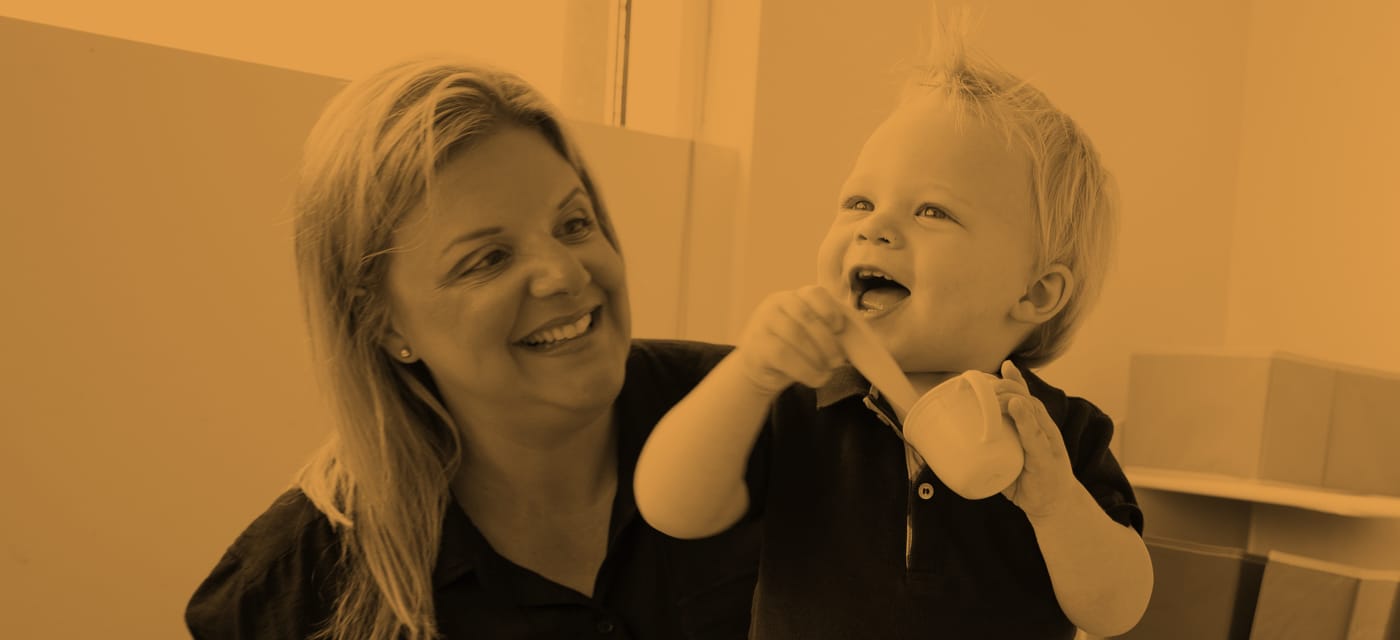 Behavior Analysis
Academics
As a therapist you will need to customize interventions to meet each individual's needs at home, in the community and/or at school. Our curriculum is designed to help you learn the skills necessary to be confident in developing customized intervention plans.
You'll learn strategies for increasing desired behaviors while decreasing undesired behaviors; how to set long and short-term objectives designed to teach skills in academic areas, communication, socialization, self-care, play and motor skills; and how to break down goals into manageable steps and assesses them through ongoing progress measurement.
Behavior analysis is a data driven field which uses empirically supported methods to help individuals on the autism spectrum, and our curriculum focuses on studying, interpreting and applying the data and interpreting current research and studies on the topic.
The 36-credit master's program is a lockstep program that can be completed in four semesters. The 27 credit post-master's certificate can be completed in three semesters.
Required Courses
PSGN 706 - Topics in Applied Behavior Analysis: Focus on Autism (3 Credits)
This course will address various topics in behavior analysis with a specific focus on working with individuals with Autistic Spectrum Disorders (ASD). Students will review applicable ethics, principles, processes and concepts of behavior analysis, behavioral assessment and selection of intervention strategies as they apply to individuals with Autism. Also reviewed and elaborated on will be measurement procedures and methods for the display and interpretation of collected data, behavior change procedures and systems support. Additionally, this course will focus on the history and culture of autism along with specific assessment tools and interventions for use with children, adolescents and adults with varying severity of ASD. Students will become familiar with procedures for establishing, organizing and implementing Applied Behavior Analysis (ABA) programs. This course is one in a series of courses designed to prepare students who wish to apply for the Board Certified Behavior Analyst Exam.
PSGN 629 - Behavior Management and Evidence Based Intervention Strategies (3 Credits)
This course is designed to introduce students to basic theory and practice in the applications of behavioral principles. Students will be introduced to evidence-based practice and will begin to learn to apply the material learned. Students will be required to think about the issues throughout the course and learn to think about assessment and intervention in an integrated manner. Students will gain theoretical and practical knowledge about the evaluation approaches concerning overt behavior manifestations, assessment methods, identification of behavioral disturbances through behavioral assessment tools, and determination of appropriate evidence-based intervention techniques. This course will train students to perform appropriate analyses based on behavioral manifestations, examine which assessment tools to employ for various disorders and behavior functions, and consider appropriate research-based intervention procedures following functional behavior assessment.
This course is one in a series of courses designed to prepare students who wish to apply for the Board Certified Behavior Analyst Exam.
PSGN 723 - Functional Behavioral Assessment, Functional Analysis and Direct Observation (3 Credits)
This course will provide the student with intensive instruction in functional assessment procedures and direct observation methods to be used by the behavior analyst in service delivery mechanisms in mental health and education settings. The following terms will be defined, described, compared, and contrasted: functional assessment, functional analysis, functional behavior assessment, descriptive assessment, and descriptive analysis. Direct observation methods, observer reactivity, and appropriate selection and implementation of time sampling techniques will be described. Examples of their appropriate and inappropriate use will be analyzed. Assessment procedures to identify generalization and maintenance of behavior change will be identified, described, and analyzed.
PSGN 708 - Specific Procedures and Populations in Behavior Analysis (3 Credits)
This course will address specific procedures in behavior analysis including Respondent Conditioning, Operant Contingencies, Stimulus Control and Generalization, Designing Instructional Programming for Early Reading Skills, Teaching Verbal Behavior, and Interventions for Increasing Desirable Behavior and Decreasing Problem Behavior. Additionally, subspecialties such as Behavioral Approaches to Education, Treatment of Autism, Teaching Safety Skills, Pediatrics, Treatment of Drug Addiction, and Gerontology. Finally this course will address specific behavior change procedures such as matching to sample procedures, errorless learning procedures, and pairing procedures. This course is one in a series of courses designed to prepare students who wish to apply for the Board Certified Behavior Analyst Exam.
PSGN 704 - Assessment and Intervention in Applied Behavior Analysis (3 Credits)
This course will focus on assessment methods used for behavioral assessment and interventions in the application of behavior analysis. Students will learn how to conduct their own assessments and develop interventions based on those assessments. These will include preference assessments, reinforcer assessments, and indirect and descriptive assessments. Collecting, graphing, and interpreting data will be addressed. Students will learn to complete comprehensive Functional Behavior Assessments and Functional Behavior Analyses and learn the difference between the two. This course is one in a series of courses designed to prepare students who wish to apply for the Board Certified Behavior Analyst Exam.
PSGN 705 - Research Methods, Measurement and Experimental Evaluation in Applied Behavior Analysis (3 Credits)
The purpose of this course is to introduce students to the use of the scientific method in evaluating assessment and intervention techniques in behavior analysis. Topics include measurement techniques, single subject experimental design, selection of dependent and independent variables, graphical presentation and evaluation of results and ethics pertaining to working with human subjects. Principles and procedures involved in the experimental analysis of reinforcement schedules, stimulus control, and stimulus equivalence are included. Additionally by the end of this course students will gain comfort in presenting their work in both poster and research report for publication format. These principles will be enforced by requiring all students to complete an individualized research project which incorporates techniques in ABA and involves measurement and evaluation of the intervention used with one human participant who provides consent to participating in this project.
PSGN 621 - Ethical Considerations in Applied Behavior Analysis (3 Credits)
The purpose of this course is to introduce students to the ethical issues of Applied Behavior Analysis. Ethical issues covered include: professional certification standards, guidelines for responsible conduct for behavior analysts. Specifically, students will learn to practice within ethical guidelines established by the Behavior Analyst Certification Board (BCAB) and American Psychological Association (APA) by analyzing cases that address: a) responsibility to clients (e.g., confidentiality and informed consent), b) self-monitoring of own professional behavior (e.g., practicing within boundaries of competence, professional development and avoiding conflict of interest), c) conducting assessments and developing behavior change programs that are based on behavior analytic principles (e.g., use of least restrictive procedures, ongoing data collection, and termination of services), d) teaching and supervision (e.g., providing objectives, feedback, and utilizing principles of behavior analysis in supervision), (e) promoting the general welfare of society through the application of the principles of behavior (e.g., presenting a behavioral alternative to other procedures or methods). The student will also learn to incorporate The Health Insurance Portability Accountability Act (HIPAA) privacy and security rules in their practice as behavior analysts.
PSGN 721 - Maintenance of Client Records in Behavior Analysis (2 Credits)
This course focuses on maintenance of client records as it applies to the behavior analyst. A specific emphasis is placed on privacy rights of clients and related laws. NYS laws as well as HIPAA, FERPA, APA record keeping guidelines and NYSED Office of Professions record keeping guidelines will be discussed. Maintenance and privacy related to electronic records will be addressed along with related practitioner responsibilities in ensuring client rights are not violated.
PSGN 722 - Issues of Cultural and Ethnic Diversity in Behavior Analysis (3 Credits)
This course focuses on issues of cultural differences and ethnic diversity within the realm of applied behavior analysis. Students will learn about cultural differences and the application of ABA with culturally and ethnically diverse children and families. Topics include cross-cultural provision of services, understanding racism and prejudice, culturally sensitive treatment, bias in service delivery, and working with various linguistically and culturally diverse populations. There will be a focus on working with Latino, Asian American, African American, Muslim, and White ethnic clients.
PSGN 709 - Practicum in Behavior Analysis (1 Credit)
This course focuses on students working toward practice competence in areas outlined by the New York State Education Department. The Practicum in Behavior Analysis provides students with opportunities to learn and practice the various roles of a behavior analyst and demonstrate competence as a beginning Behavior Analyst. It is designed to provide prospective clinicians with the opportunity to apply theoretical knowledge, and gain experience under the supervision of a licensed behavior analyst or authorized health care practitioner who currently diagnoses, prescribes, or orders treatment involving applied behavior analysis in his or her professional practice. The main objective is to prepare students to design, deliver, and evaluate individualized behavioral intervention independently. This course will integrate the practicum experiences with didactic course work to provide a meaningful repertoire of behavior analytic skills and to help prepare professionals for the New York State licensing exam in Behavior Analysis.
Students will work closely with an assigned university supervisor and a mentoring professional from their placement sites. The practicum requires on-site supervision and observations. The accompanying practicum seminar allows students to share experiences and knowledge gained in placement sites.
Total Credits - 27
Additional Required Courses for Master's
PSGN 604 - Statistics for Behavioral Sciences (3 Credits)
The objective of this course is to provide students with an overview of the content and basic skills necessary to understand the techniques of entering and analyzing data. This course will cover the application of parametric tests: T test and analysis of variance, as well as identifying relationships through correlations.
Students will be critically evaluating statistical techniques taught during the course to further their ability to make informed decisions about research outcomes. Students will be required to: conceptualize problems that require further research in their field of interest, create data sets, apply different statistical techniques and make decisions based on the results obtained.
PSGN 627 - Behavioral Interventions in Behavior Analysis (3 Credits)
The objective of this course is to provide students with an overview of the principles of applied behavior analysis and their use with students with autism. Areas of focus will include: use of reinforcement and development of reinforcement systems, shaping and chaining, task analysis, developing self-management strategies, data collection analysis, behavioral intervention in the classroom, and ways to promote generalization. Ethical considerations in regard to behavior change interventions will be addressed throughout the course.
PSGN 626 - Developmental Disabilities and Autism (3 Credits)
The objective of this course is to provide students with an overview of developmental disabilities, discussing evidence based information. Areas of focus will include: different disabilities, co-morbid diagnosis, autism, mental retardation, and society supports. Ethical considerations in regard to treating different disabilities will be addressed throughout the course.
Total Credits = 9