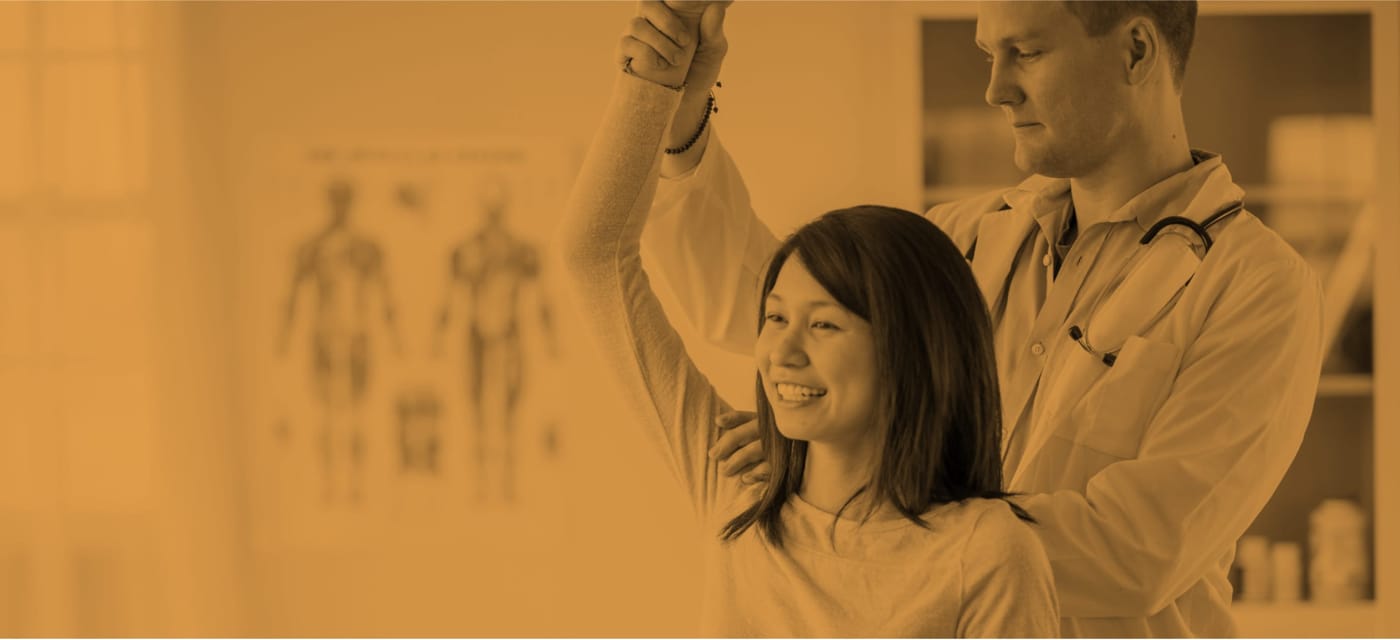 Orthopedic Physical Therapy Residency
Tuition & Fees
Tuition is $800 per credit for the 18 credit program. Financial aid counselors are available to help you with your loan options, and the bursar's office can assist with any payment questions.
Tuition Discounts
Metro Physical & Aquatic Therapy Partnership
Touro University Orthopedic Residency program is proud to secure a new clinical partnership with Metro Physical & Aquatic Therapy (Metro PT), a Long Island-based physical therapy multi-site practice. The collaboration will benefit current and future employees of the Metro clinics by providing a substantially reduced tuition pathway toward an orthopedic residency, a new level of expertise in the field. This will be available to anyone in the Metro PT organization who wishes to pursue higher education at a fraction of the cost. In exchange, the current Metro board-certified orthopedic specialists will serve as mentors for our residents, current and future. Please contact Dr. Frances Corio PT, PhD, OCS (frances.corio@touro.edu) for more information.
Alumni Advantage
Touro University Orthopedic Physical Therapy Residency program offers a 10% tuition discount to all Touro alumni entering our program. Additionally, recent graduates of Touro's entry-level DPT program (both NYC and Central Islip Campus), have the opportunity to apply credits received from their DPT degree. Credits received from successful completion of DPT--- Musculoskeletal II can be used to waive DPTN--- Lumbo-Pelvic Integration – a 2 credit course. Residents will be permitted to audit the course if they so desire.
| 2022-2023 Tuition and Fees | |
| --- | --- |
| Per credit tuition | $800 |
| Administrative fee, per semester | $100 |
| Testing-out fee, per semester (see Recommended Sequence of Courses ) | $50 |
| Application fee | $50 |
| Late payment fee (monthly, unless enrolled in a payment plan) | $100 |
| Technology fee (per semester) | $100 |
| Graduation fee (with final semester registration only) | $200 |
| Life Experience Fee | $1,200 |
| Transcript fee, as applicable | $10 |
| Returned check fee, as applicable | $40 |
*Tuition and fees are subject to change. The Board of Trustees of Touro College reserves the right to change the fee schedule without prior written notice. Students may be charged additional fees to cover laboratory materials, student manuals, educational packets and parking. Fees may vary by semester.
All students are required to carry malpractice and health insurance, have an up-to-date state license and maintain membership in the American Physical Therapy Association. Travel expenses for fieldwork assignments will also affect student costs.