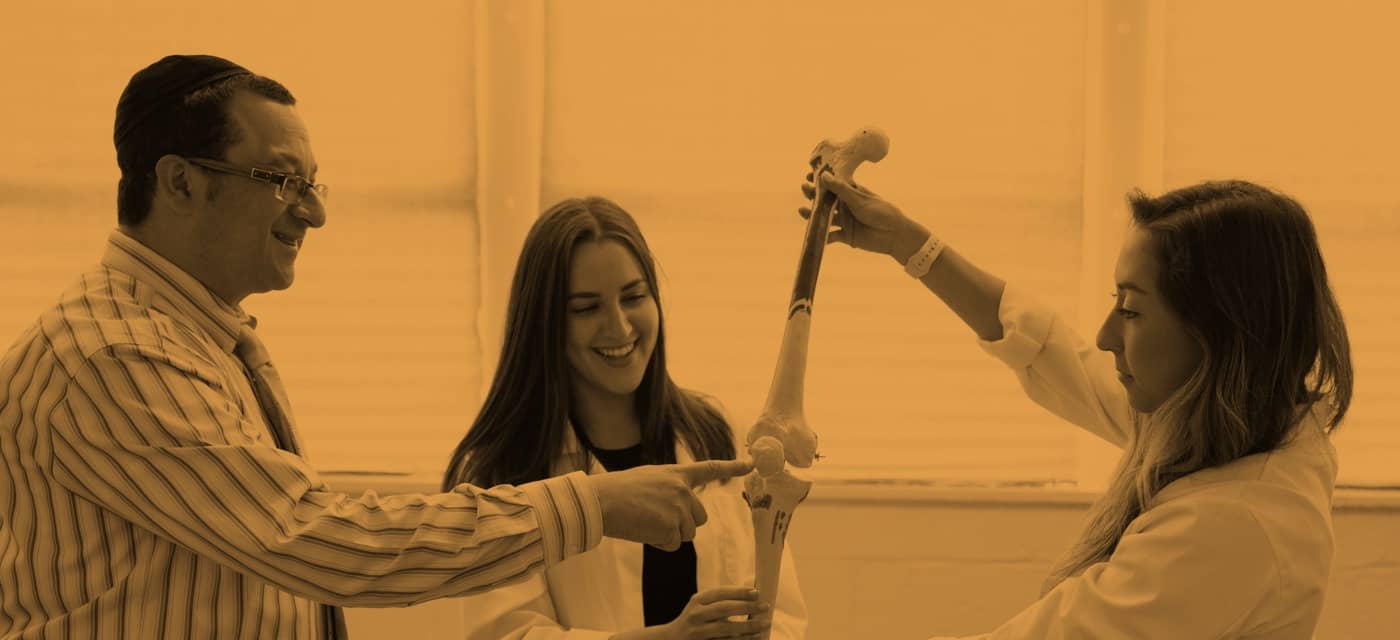 Physician Assistant
Physician Assistant Programs in NY
The physician assistant profession is one of the fastest-growing and in-demand professions, at the forefront of healthcare. Touro, along with the School of Health Sciences, is a powerhouse in the education and training of skilled and dedicated physician assistants.
There are four programs to choose from at the School of Health Sciences in NY:

We offer four physician assistant programs, with separate ARC-PA accreditations, and different schedules.
Choosing a Program
PA Long Island/NUMC extension, PA Manhattan, and PA Middletown compared:
Long Island – NUMC Extension
Manhattan
Middletown

Degree

BS/MS (Health Sci/PA Studies)

BS/MS (Health Sci/PA Studies)

MS (PA Studies)

Duration

28 months

32 months

28 Months

Start

Long Island: August
NUMC: January

August

January

Address

Long Island: 225 Eastview Drive, Central Islip, NY 11722
NUMC: 2201 Hempstead Turnpike, East Meadow, NY 11554

3 Times Square
10th Floor
Manhattan, NY 10036

60 Prospect Avenue, Middletown, NY 10940

PANCE Five Year Pass

97%

99%

NA

Didactic Schedule

Traditional Monday-Friday 9 am-5 pm Days/Eves/Sunday

Nontraditional Monday–Thursday 3 pm-9 pm, Sunday 9 am-5 pm

Traditional Monday-Friday 9 am-5 pm Days/Eves/Sunday

Application Deadline

Long Island: January 15
NUMC: December 1

January 15

December 1
Contact
For all questions about the program and visiting our campus, contact us:
Office of Admissions
Touro College School of Health Sciences
225 Eastview Drive
Central Islip, New York 11722
Phone: 866-TOURO-4-U
Fax: 631-665-6342
email: enrollhealth@touro.edu