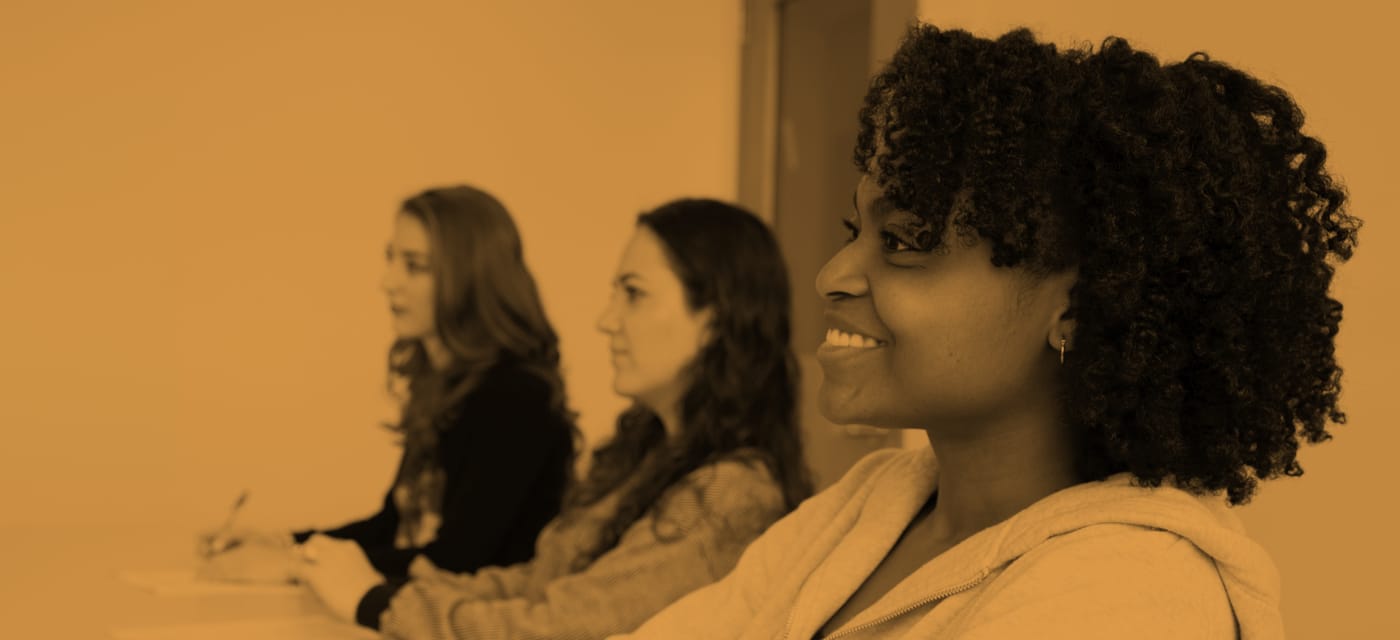 Mental Health Counseling
Admission Requirements
Dates & Deadlines
For a FALL start, the application deadline is August 1.
The application deadline for a SPRING start is November 15.
Spring admission is limited to applicants who have already completed the program's MNHN 600 - Foundations of Clinical Mental Health Counseling course before the start of the semester, and to transfer applicants. Administrative approval is required.
We accept applications on a rolling basis, so it's best to get your applications in as soon as possible.
We encourage applications from those employed in counseling or a related field who are ready to advance their skills and careers. We are particularly interested in students who are interested in working with populations that have long been underserved and underrepresented. The program is challenging, as is the process of gaining licensure, so expect to encounter numerous growth and learning opportunities!
Requirements for Admission to the Clinical Mental Health Counseling Program:
A baccalaureate degree from an accredited academic institution
A minimum undergraduate and graduate grade point average of 3.0 (on a 4.0 scale)
A minimum of 12 semester hours of psychology courses or related social science courses AND a course in statistics
An interview (individual or group) by faculty member(s). Each applicant will be asked to provide a brief spontaneous writing sample
Students whose native language is not English, or who did not graduate from high school or college in the USA or other English-speaking country, must also demonstrate proficiency in English through satisfactory performance on one of the following English proficiency examinations:
Test of English as a Foreign Language (TOEFL) – minimum score of either 550 (paper-based), 213 (computer-based), or 80 (Internet-based)
International English Language Testing System (IELTS) – minimum Band score of 6
Pearson's Test of English – Academic (PTE) – minimum score of 58
A passing score on the GRE may be submitted in conjunction with an in-depth review of other supporting documents/qualifications for consideration in cases where a candidate is missing some of the academic requirements. Admission to the program is highly competitive and on a selective basis. Meeting minimum requirements does not guarantee admission.
Ready to Apply?
Every applicant must fill out the online application, which includes:
Official undergraduate and graduate transcripts mailed directly from the issuing institutions. Official transcripts must be mailed directly to: Office of Admissions 3 Times Square, New York, NY 10036 or submitted electronically to: grad.admissions@touro.edu
Two recommendation letters from employers and/or professors
Personal statement of goals and objectives, including your reasons for choosing this field and Touro College
Proof of immunization
NOTE: all supporting documents (recommendation letters, resume, personal statement, unofficial transcripts, and immunization records) can be emailed to roza.tolsen@touro.edu.
Reach out to the admissions office with any questions.
Office of Admissions
3 Times Square
New York, NY 10036
Tel: (212) 463-0400 x 55119
Fax: (212) 627-3695
grad.admissions@touro.edu