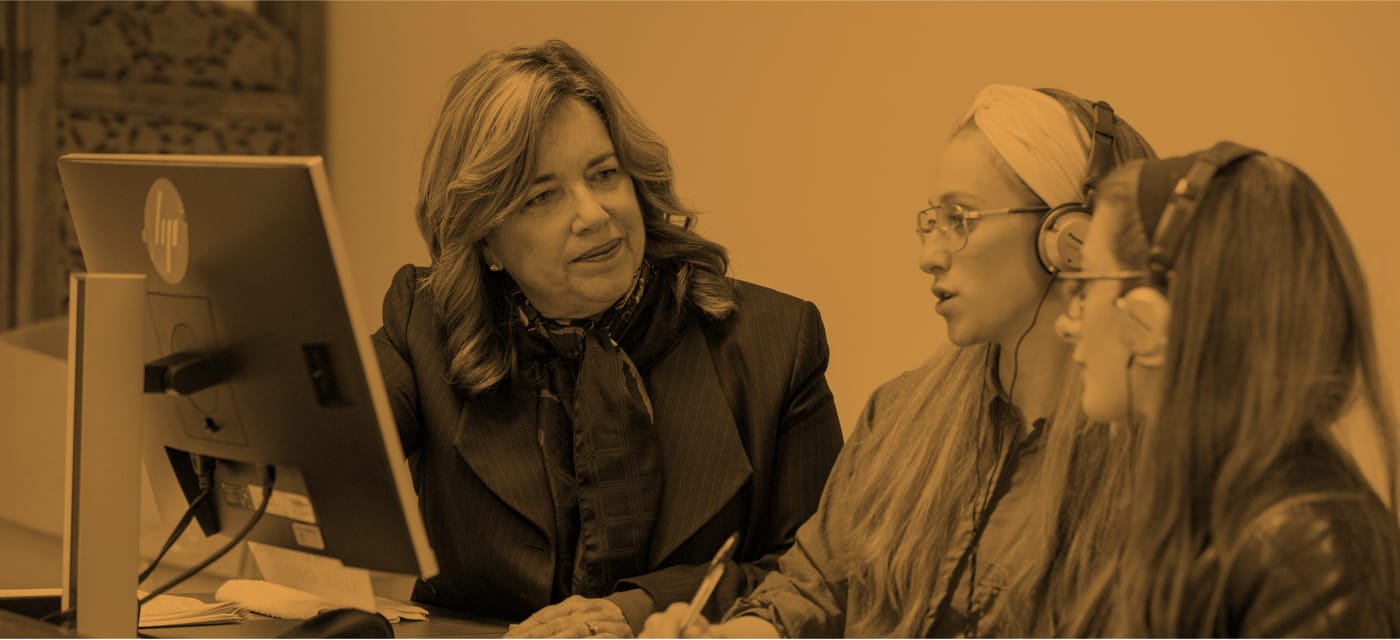 Speech Language Pathology
Audiology Services
The Speech and Hearing Center provides audiological services to members of the surrounding community as well as the faculty, staff, and students of Touro College. Services include hearing screenings, complete audiological evaluations, and hearing aid dispensing. All services are provided by a licensed and certified Doctor of Audiology with the assistance of graduate student clinicians in the Master's of Speech-Language Pathology Program. Testing can be completed on any age, from newborns to adults. Test results and recommendations and/or referrals are explained at the time of evaluation.
Audiological Services available include:
Puretone testing
Speech Audiometry
Immittance testing
Otoacoustic emissions (OAEs)
Central/Auditory processing evaluation (completed on children age 7+ years and adults)
Hearing Aid evaluations, dispensing, and follow-up
Aural rehabilitation
Hearing Aid Services:
Hearing Aid Evaluation - The audiologist meets with clients to discuss which type of hearing aid is best suited for their individual needs. Recommendations are based on hearing test results, listening needs, and financial concerns. All hearing aid purchases come with a 45 day trial period.

Hearing Aid Check- If a hearing aid is not working, the audiologist can determine what is causing the problem and the best way to fix it. Sometimes simple repairs can be done in the office; however, more serious problems may require sending the hearing aid to the manufacturer for repair.