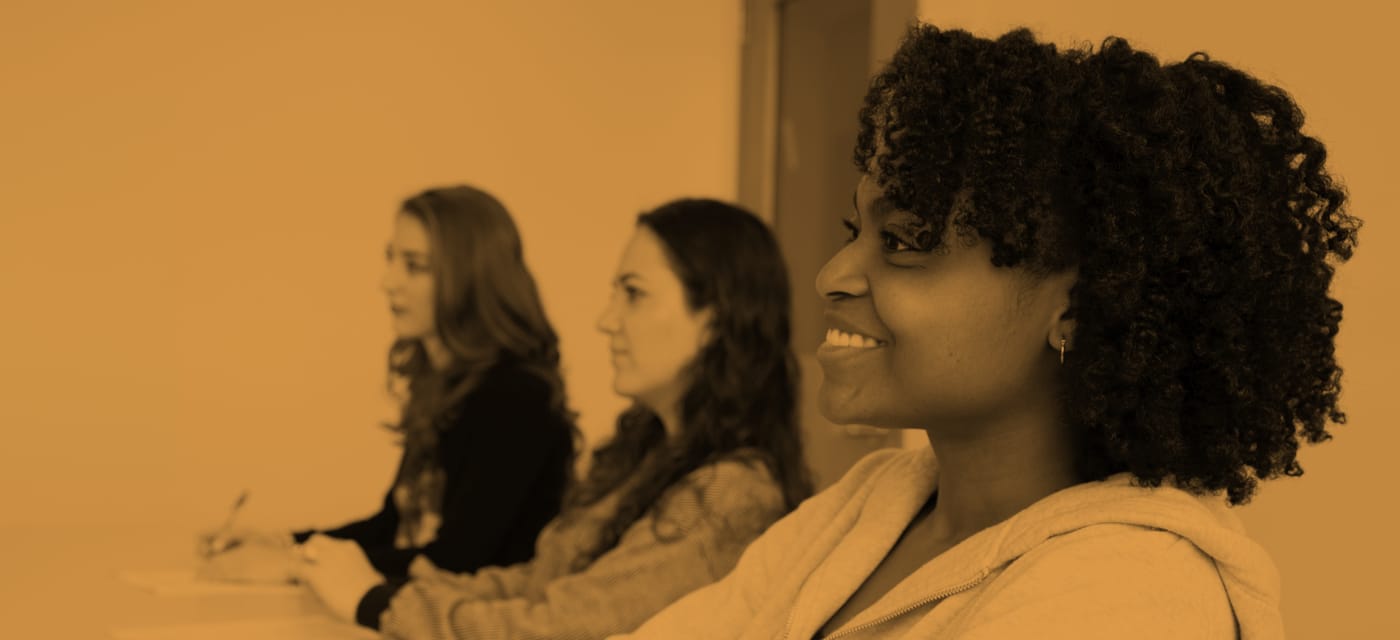 Mental Health Counseling
Academics
Our program is built around developing ethical and competent clinicians that can serve diverse communities. Coursework and fieldwork experiences provide students a combination of the necessary theoretical and applied approaches in developmental, cognitive, biological, social, and behavioral areas to promote their growth as professional and successful mental health counselors.
A wide range of courses are offered, providing students with a dynamic understanding of established counseling theory, abnormal psychology, human development, assessment and intervention techniques that lay the groundwork for your patient interactions. Our curriculum includes the coursework needed for the CASAC-Trainee certificate. Building upon what you've learned in class, fieldwork includes a 100-hour practicum and a 600-hour clinical internship, where you can apply what you've learned in a supportive and practical environment. Most students complete the program in three years. Extended plans of study are available upon program approval.
The Clinical Mental Health Counseling program is New York State accredited as per the Office of the Professions of the New York State Department of Education, meeting the educational standards required for licensure in New York State. While our program is not accredited by the Council for Accreditation of Counseling and Related Educational Program (CACREP), programmatic goals and learning standards are aligned with the 2016 guidelines established by CACREP.
Plan of Study
This a lockstep program with a fall start. You need to successfully complete 19 courses (60 credits), and a required and documented seminar in Child Abuse Identification and Reporting to be awarded the M.S. degree.
2-Year Plan of Study - you cannot work while in this track.
3-Year Plan of Study - you can work while in this program.
Requirements for Completion
A. Program: The program may be completed within 5 to 7 semesters (including summers). Students requesting to complete the program in more than 5 years must obtain written permission from the Program Director. The program must be completed in the sequences outlined on the respective plans of study.
B. Grade Point Average: Students must maintain a B (3.0) grade point average (GPA) in order to remain matriculated in the program and being eligible to receive financial aid. Students who fall below this GPA, will be placed on probation and must meet with their faculty advisor and the program administration to develop a plan to improve their GPA. Students will have 1-semester to demonstrate an improvement in their GPA. Students who fail to demonstrate improvement will be dismissed from the program.
C. Student Advisement Meetings: All students will be required to meet with their assigned faculty advisor at least once per semester to ensure that all program requirements are being met successfully.
D. Seminars: Students will be required to document attendance to a New York State approved child abuse identification and reporting seminar. The Clinical Mental Health Counseling program faculty will provide opportunities for student to enroll in this seminar.
E. Requirements to Advance to Practicum and Internship: Students must successfully complete all pre-requisite coursework and relevant comprehensive exams needed to advance to practicum and internship. Eight courses require a minimum grade of B. Note that students are only permitted to get less than a B in one course (that does not require a B minimum grade). Students who receive more than one grade that is less than a B will have one opportunity to retake the class. However, the cumulative GPA of 3.0 must be maintained to remain in good academic standing. Please refer to the Program Specific Grading Policies section in DBS Student Handbook for more details. NOTE: students may not begin their internship until they have successfully completed 100 practicum hours and the concurrent course. Students will also be required to successfully pass the Comprehensive #2 prior to being cleared to begin internship. Please refer to the Comprehensive Exams section in DBS Student Handbook for more details.
F. Student Professional Behavior: Students must demonstrate professional academic and work characteristics including ethical and professional conduct. All students must follow the ACA Ethical Code. The Touro College and University System Academic Integrity policies can be found in greater detail in the Student Conduct and Professional Development section of DBS Student Handbook and at touro.edu/students/policies/academic-integrity/
G. Comprehensive Exams: Two comprehensive exams are required for completion of the Clinical Mental Health Counseling program (see Comprehensive Exams section in DBS Student Handbook).
H. Continuity of Study: Student leave or a break in continuity requires a review and approval by the program's administration before candidates can return to the program and resume study. These reviews may result in having to repeat outdated coursework or additional requirements to ensure that the competencies are maintained. Students who have more than 2 semesters where they were not registered for any courses must formally reapply to the Clinical Mental Health Counseling program and meet all requirements that are current in the present handbook.
I. Exit Interview: All students will be required to complete a short exit interview with one of the Clinical Mental Health Counseling faculty members with the purpose of this interview being an assessment of the student's overall program satisfaction as well as providing career guidance.