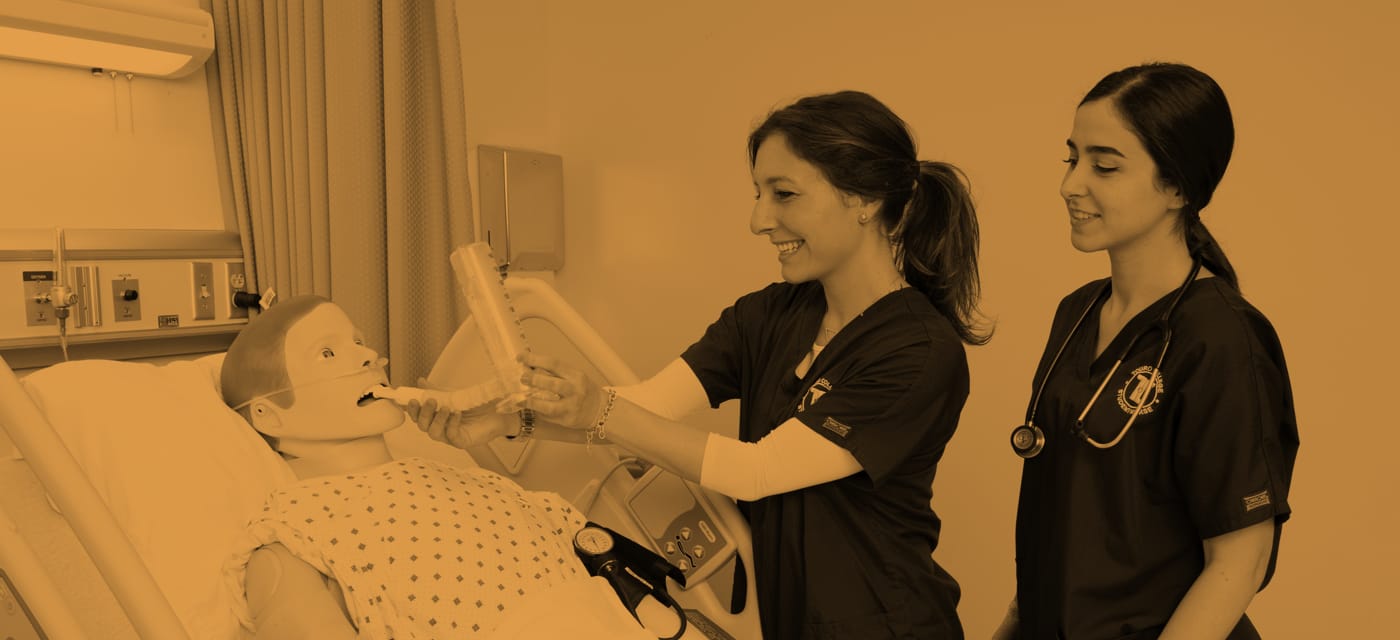 Nursing
Mary Ellen Luczun, MSN, RN, PMHCNS-BC
Assistant Professor, Nursing
School of Health Sciences
Ms. Mary Ellen Luczun is an Assistant Professor in the Undergraduate Program in Nursing. She received her Diploma in Nursing from Saint Vincent's School of Nursing, BSN from Cornell University-New York Hospital School of Nursing and MSN from Hunter College-Bellevue School of Nursing/CUNY. Ms. Luczun began her professional career as a staff nurse in the cardiac intensive care unit at New York Hospital-Cornell Medical Center. She then transferred to the Medical Center's recovery room, where she served as clinical nurse specialist in post anesthesia care. Her clinical expertise gained national and international attention in 1984 with the publication of her book, Postanesthesia Care: A Comprehensive Guide. She then went on to serve as Associate Editor in Research for the Journal of Postanesthesia Nursing and continued to be widely published in the field throughout the 1980s. Ms. Luczun was also editor for the Journal of Advanced Medical-Surgical Nursing during this time. She then turned her attention to that of psychiatric and mental health nursing where she parlayed her medical-surgical experience into the role of Psychiatric Consultation-Liaison clinical nurse specialist at the Brooklyn VA Hospital. She also became editor of the National Society of Psychiatric Consultation-Liaison Nurses during this time. Ms Luczun coordinates and teaches Mental Health Nursing and Trends in Nursing. She also teaches topics pertaining to communication and mental health issues in many of the nursing courses. She sits on several committees within the Nursing Department and School of Health Sciences.
Ms. Luczun has over 45 years of experience in both academic and clinical settings, as well as pharmaceutical clinical trials research in the United States, Canada, and Europe. She is a member of the International Nurses Association and the American Psychiatric Nurses Association (APNA) where she served as Co-Chair of the Membership Committee for the New York State Chapter from 2013 thru 2015. She was inducted into Sigma Theta Tau-Alpha Upsilon Chapter-Cornell University in 1975 and is an ANCC board-certified Adult Psychiatric and Mental Health Clinical Nurse Specialist.
Education
MS, Clinical Nurse Specialist in Adult Psychiatric and Mental Health Nursing, Hunter College of the City University of New York, Bellevue School of Nursing, New York, NY
BSN, Cornell University-New York Hospital School of Nursing, New York, NY
Diploma in Nursing, Saint Vincent's Medical Center of Richmond, School of Nursing, Staten Island, New York
Research
Progress exploring the relationship between mental health teaching-learning strategies and students' attitudes toward the mentally ill. Preliminary data suggests differences in attitudes among nursing students and other health care disciplines. (Publication in-progress, entitled, "Community Attitudes Toward the Mentally Ill: Comparison of students in Programs of Nursing, Physical Therapy, Occupational Therapy, and Health Science Undergraduates.)
Recent Publications
August 2014, "Meeting our Suffering Self" Guest posting for Caring for the Caregiver

Recent Presentations
Fact, Fiction, or Melodrama? Reeducating nursing students on the principles of psychiatric mental health care portrayed in motion pictures.
Presented at the New York National League for Nursing (NYNLN) Conference, March 11, 2016, "The Scholarship of Teaching and Learning"
Presented at the NYS Chapter of the American Psychiatric Nurses Association (APNA) Annual Conference, May 30, 2014.

Professional Service
National Council of State Boards of Nursing (NCSBN) - Ongoing item writer for the NCLEX-RN
Regular peer consultation and professional supervision of outside psychotherapy group practice.
National Council of State Boards of Nursing (NCSBN) - Ongoing item writer for the NCLEX-RN
Content Reviewer, psychiatric- mental health nursing educational resources. Wolters, Kluwer, Health-Lippincott, Williams and Wilkins.
Teaching Responsibilities
Nursing 330 - Mental Health Nursing
Nursing 110 - Fundamentals of Nursing: Therapeutic Communication, Stress Management, and Grief and Loss.
Nursing 310 - Maternal-Child Health Nursing: Postpartum Depression, Communicating with Children and Families, Developmental Disorders, and Child Grief and Loss.
Nursing 320 - Trends in Nursing