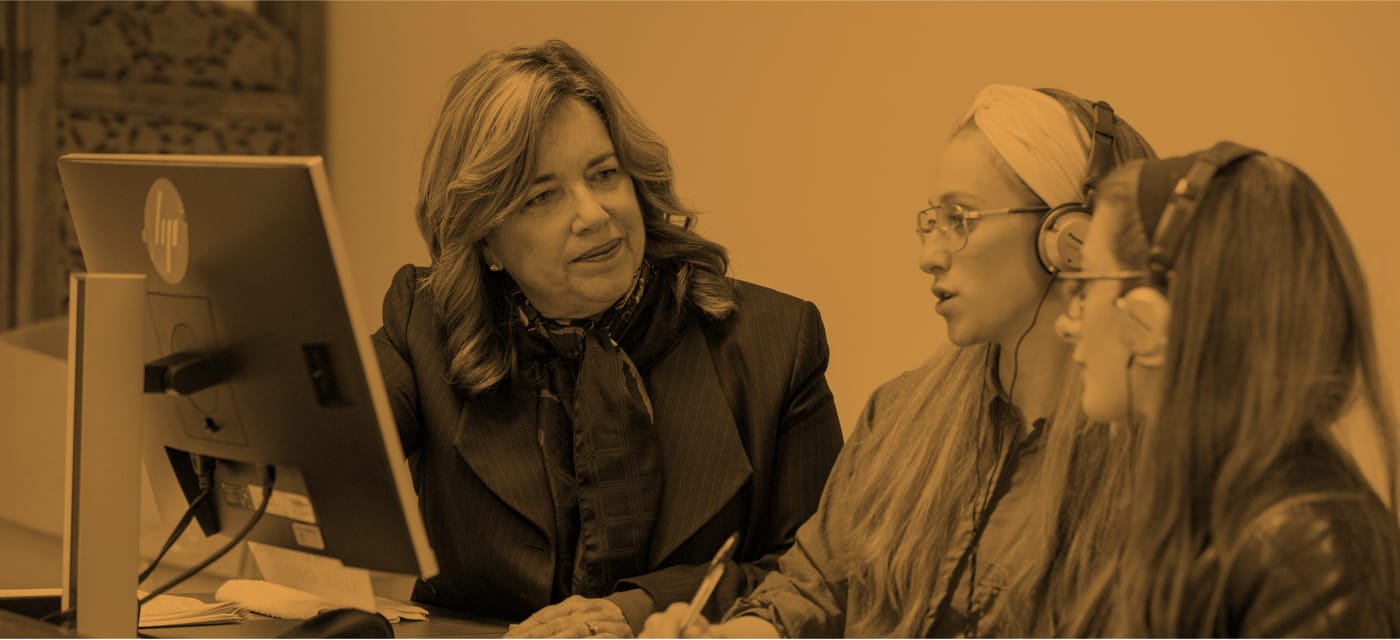 Speech Language Pathology
Eve Yocheved Krasner, MA, CCC-SLP
Externship Coordinator, Speech-Language Pathology
Adjunct Faculty, Speech-Language Pathology
School of Health Sciences
Biography
Eve Krasner is the Externship Coordinator in the Speech Language Pathology program. She is responsible for the placement of graduate students in the child and adult externships.
She earned her B.A. in Speech Pathology and Audiology from Brooklyn College and an M.A. in Speech Pathology from Kean University. She is ASHA certified as a speech language pathologist and supervisor. She holds certification in New York State Licensure (NYS-SLP) and the New York Certification of the Speech and Hearing Handicapped (TSSLD).
Professor Krasner has almost 25 years of experience as a speech language pathologist in the school setting, she specializes in child language disorders, literacy, pragmatics, articulation, and fluency. She additionally has extensive experience in early intervention and geriatric homecare services.
A major focus is the supervision of graduate students and CFYs in a variety of clinical settings.
She has served as a school advisor in the role of the SLP, has presented workshops on effective clinical tools and activities in the school setting, and serves on the board of an adult day-hab facility. She is also employed at an early intervention agency and works in the area of quality assurance in the early intervention setting. She has additionally taught classes on assessment of speech and language disorders at the graduate level.
Education
M.A., Speech Pathology, Kean University
B.A. Speech Pathology and Audiology, Brooklyn College