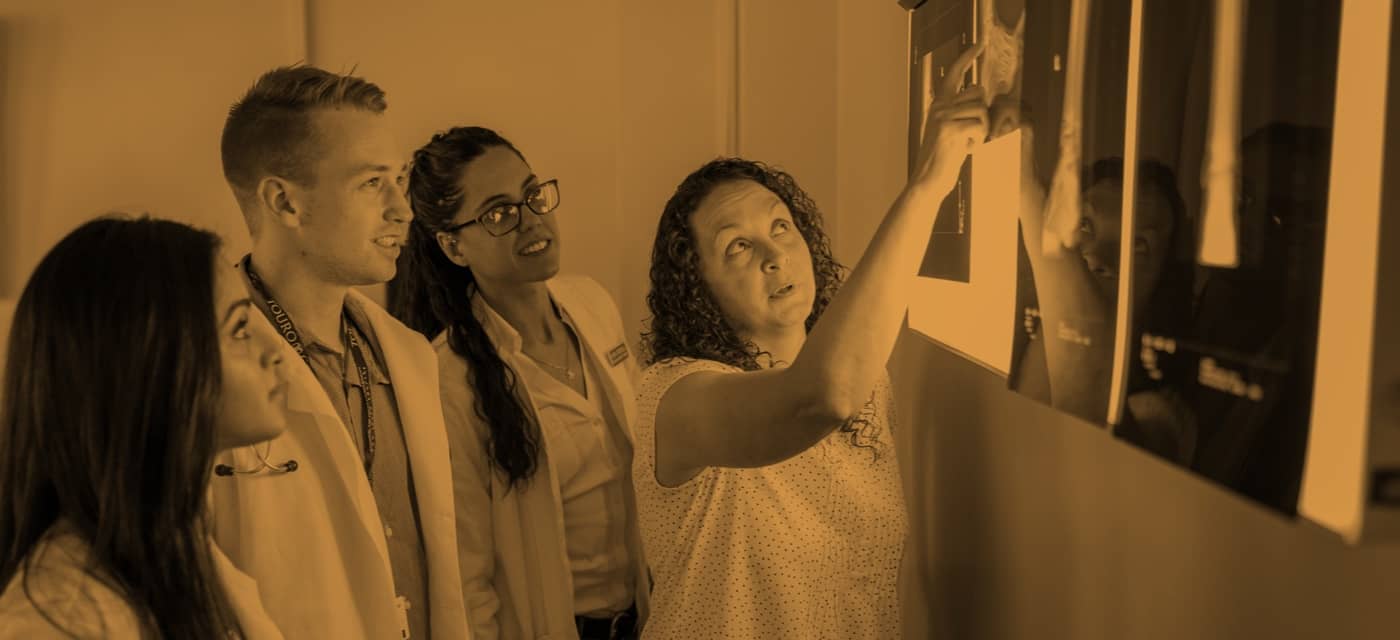 Physician Assistant Middletown
Physician Assistant Middletown
Physician assistants are an important part of the medical community, and integral to primary care. We are opening a new physician assistant studies program to meet the growing demand for qualified PAs.
Accreditation Status
The Touro College Middletown PA Program has applied for Accreditation-Provisional from the Accreditation Review Commission on Education for the Physician Assistant (ARC-PA). The Touro College Middletown PA Program anticipates matriculating its first class in January 2022, pending achieving Accreditation-Provisional status at the June 2021 ARC-PA meeting. Accreditation-Provisional is an accreditation status granted when the plans and resource allocation, if fully implemented as planned, of a proposed program that has not yet enrolled students appear to demonstrate the program's ability to meet the ARC-PA Standards or when a program holding accreditation – provisional status appears to demonstrate continued progress in complying with the Standards as it prepares for the graduation of the first class (cohort) of students.
The program will not commence in the event that provisional accreditation is not received.
The Details
How Long is the Program?
This is a 28-month long MS program, with a traditional (daytime) schedule.
What Will it Cost?
Estimated program costs for students entering 2022 is $133,500. See tuition & fees.
Message from the Director
While the PA Middletown program is new, it is part of the larger Touro College & University System, which includes Physician Assistant Programs in Bay Shore and Manhattan. Touro has a long history of educating physician assistants, beginning in 1972, and continues to graduate high quality, compassionate PAs who are well-prepared for their medical careers.
The Middletown PA program will have the unique advantage of sharing facilities with the Touro College of Osteopathic Medicine program. These facilities are newly renovated with dedicated program classrooms, skills labs, and study areas. The location of the program and close association with the College of Osteopathic Medicine will provide PA students with opportunities for community service and interprofessional education.
The faculty and staff at Middletown are dedicated to providing a high-quality educational program with experienced clinician-educators and challenging clinical rotations. This dynamic program will align with the mission of Touro College by fostering the development of advanced medical practitioners who are committed to intellectual inquiry, social justice, and service to society.
We encourage you to contact us for further information about our exciting new program. We are sure you will be pleased with the state-of-the-art facility and the experienced dedicated faculty and staff that are committed to your success.
Patti L. Hee, MPH, PA-C
Director, Middletown Physician Assistant Program
Contact
Physician Assistant Program
Office of Admissions
Touro College School of Health Sciences
1700 Union Boulevard
Bay Shore, NY 11706
P: (866) TOURO-4-U
enrollhealth@touro.edu