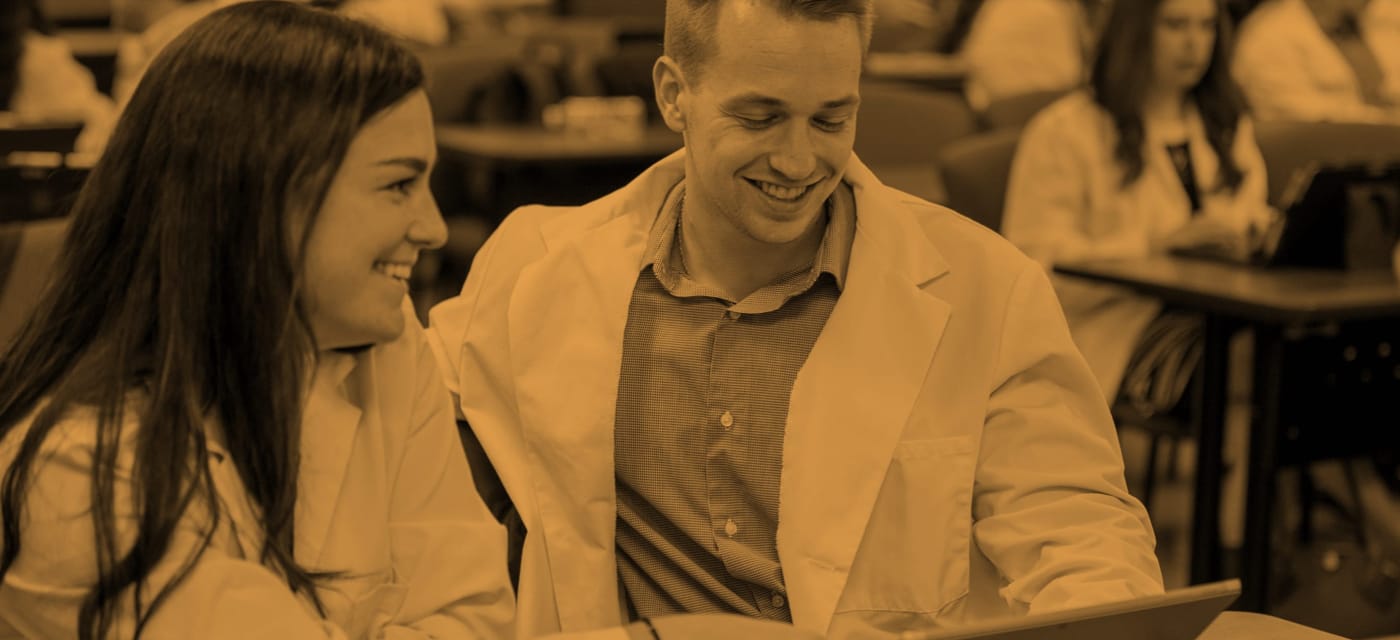 Physician Assistant Master's Completion
Admissions
The Physician Assistant Master's Completion Program is designed as a one year program, culminating in a master of science degree. Admission requirements include a bachelor's degree from a regionally-accredited college or university.
In order to apply you will need:
A bachelor's degree from a regionally-accredited college or university. You will need to have graduated from an ARC-PA accredited Physician Assistant program. Applicants who have graduated from a university outside the United States must provide a degree-level equivalency evaluation for admission from an approved agency.
Certification by the National Commission on Certification of Physician Assistants (NCCPA).
Two letters of recommendation from a Physician or supervising Physician Assistant.
Official transcripts from all colleges / universities attended, including the PA program you attended. You must supply transcripts regardless of the number of credits earned or the type of school you attended.
Send transcripts to:
Touro College, Office of Admissions
Attn: Jennifer Christie
225 Eastview Drive
Central Islip, NY 11722
Clinical Prerequisites
Candidate must document a minimum of 2600 hours of post-baccalaureate clinical experience with submission and approval of the Candidate Clinical Hours Verification and Attestation form provided once the candidate's application is received by the Office of Admissions. This must be completed and approved prior to entry into the Program. The candidate will be awarded 13 advanced placement graduate credits for these 2600 hours.
Admissions Process
Complete the Touro College, School of Health Sciences online application and send in all required supporting documentation.
Upon receipt of the completed application and all required supporting documentation, the faculty will review the application and supporting documents. Students are admitted on a competitive basis, and individuals will be notified of acceptance or non-acceptance by the program director. All submitted materials become the property of Touro College.
Start Date
We have three start dates: fall, spring, and summer.
Tuition & Fees
2022-2023 tuition for the entire 37-credit program is: $8,670 total tuition.
| Tuition and fees for the 2022-23 academic year: | |
| --- | --- |
| Total Program Tuition | $8,670 |
| Deposit (non-refundable, applied to first-semester tuition) | $1,000 |
| Remainder of the installment due first semester | $3,590 |
| Installment due second semester | $4,080 |
| Late registration fee | $50 |
| Returned check fee | $40 |
| Stop-payment fee | $50 |
Please be advised that a $100 late fee will be posted to your account for each month that your balance is not paid in full or a payment plan is not set up.
An initial deposit as indicated on your acceptance letter must be submitted in order to enroll in the first semester. Tuition refunds are subject to the Bursar's withdrawal schedule. This deposit will be applied to the full tuition cost. If they qualify, students are eligible to receive financial aid.
Students are required to purchase textbooks and will need a high-speed Internet connection to view coursework.
Contact
Shahzad Zeb PA-C, MPAS
Director, Physician Assistant Master's Completion Program
(631) 665-1600 ext 6260
shahzad.zeb@touro.edu
The Board of Trustees of Touro College reserves the right to change tuition and fees without prior written notice.